Get off the grid with EcoFlow's 110W Solar Panel for renewable energy wherever you end up.


Universal


Seamless


Foldable
Portable
Powerfully portable
With an industry-leading 23% conversion rate, it's far lighter and approx. 10% smaller than similar portable solar panels on the market. That means a faster, easier charge wherever you are.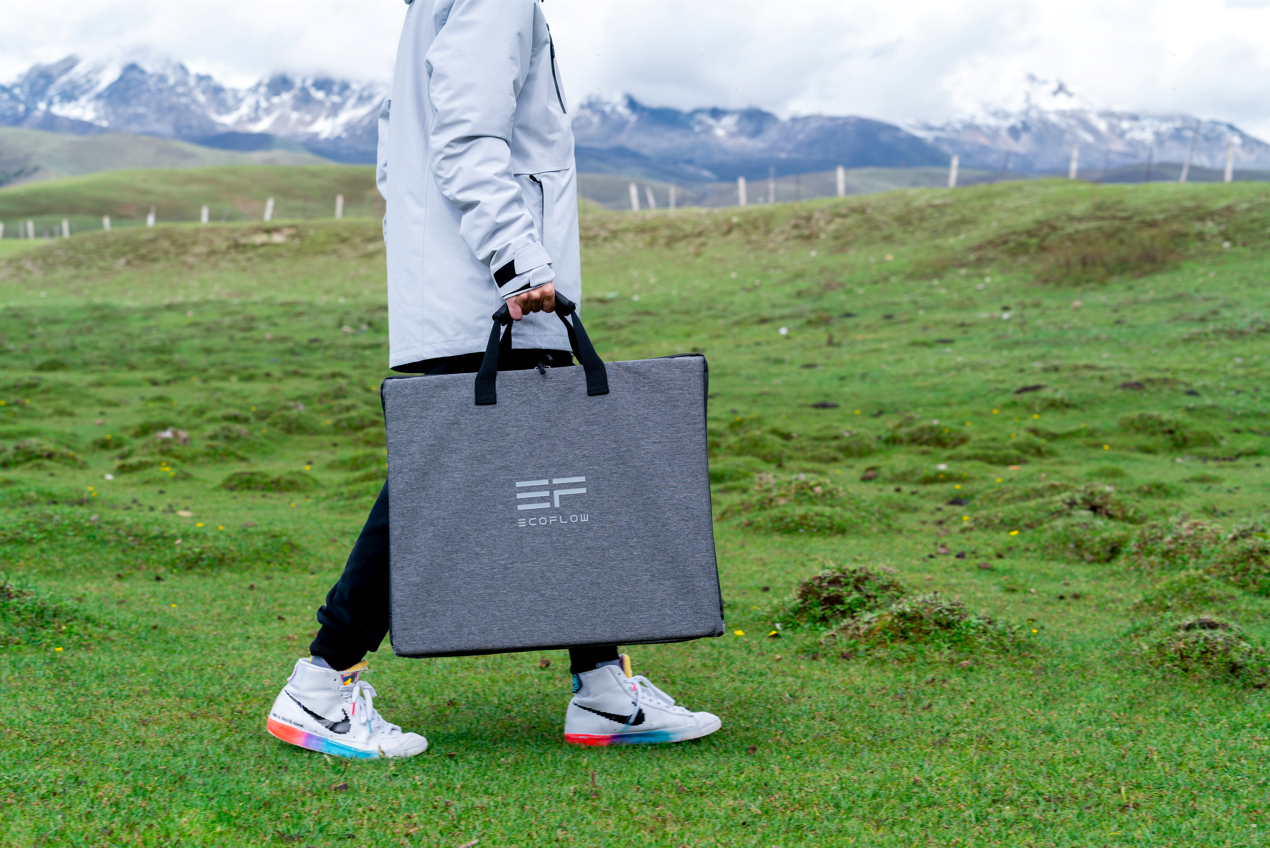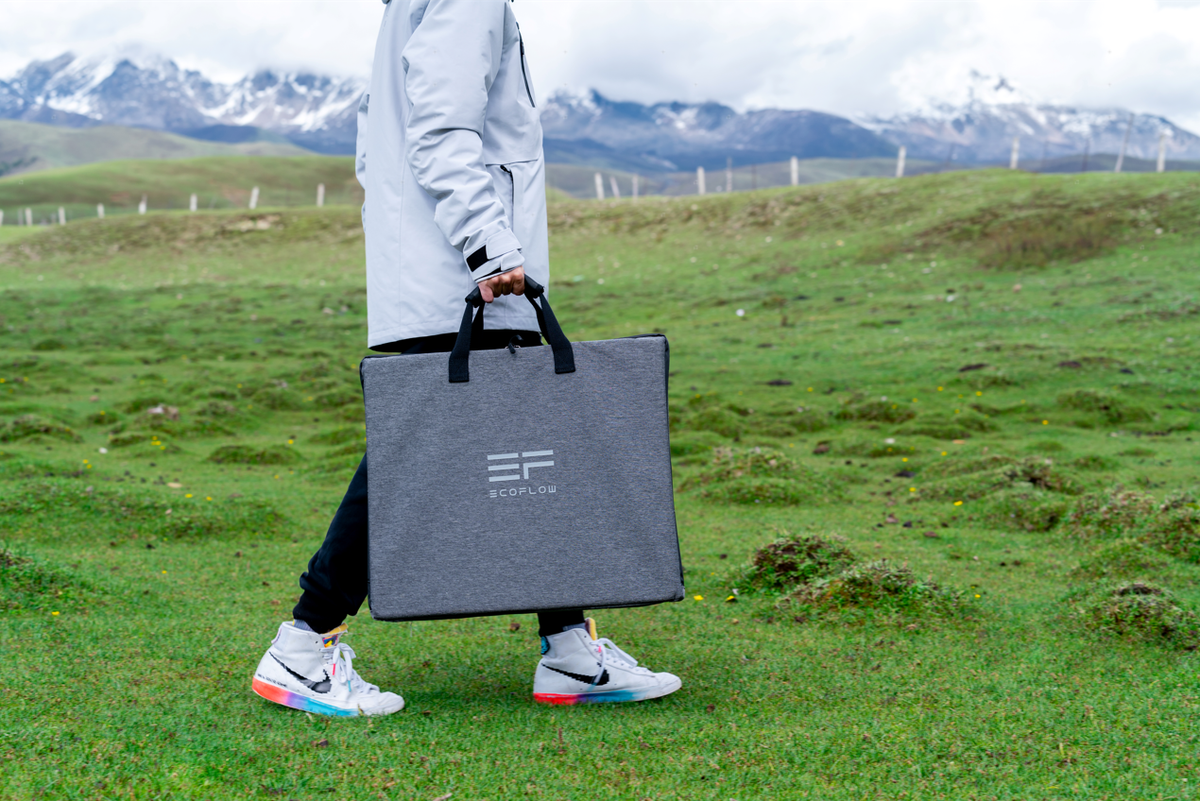 Self-supportable
Take it camping, on a road trip or in your backyard with a case that doubles as a stand. Unzip and prop up your panel at just the right angle to ensure maximum solar coverage.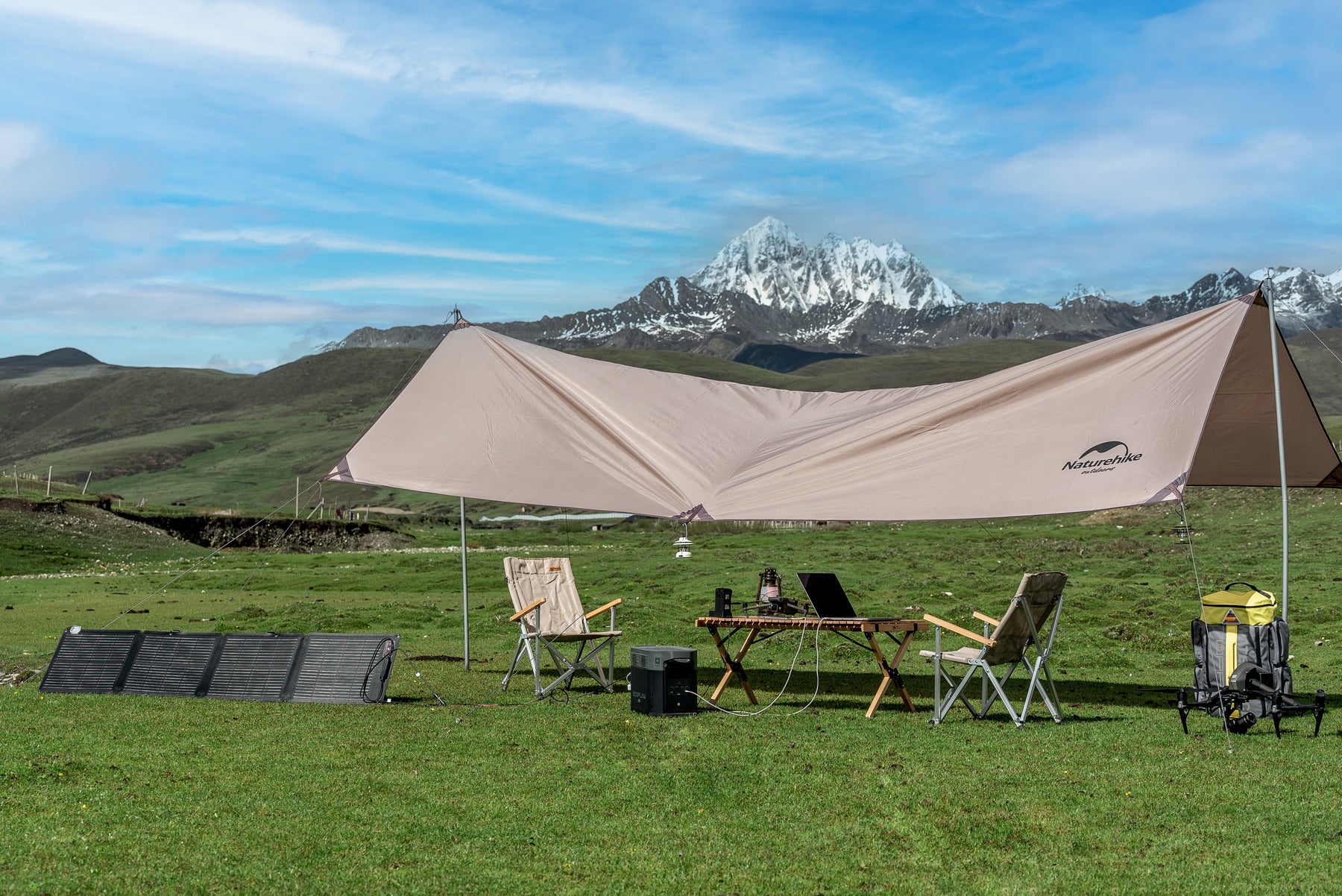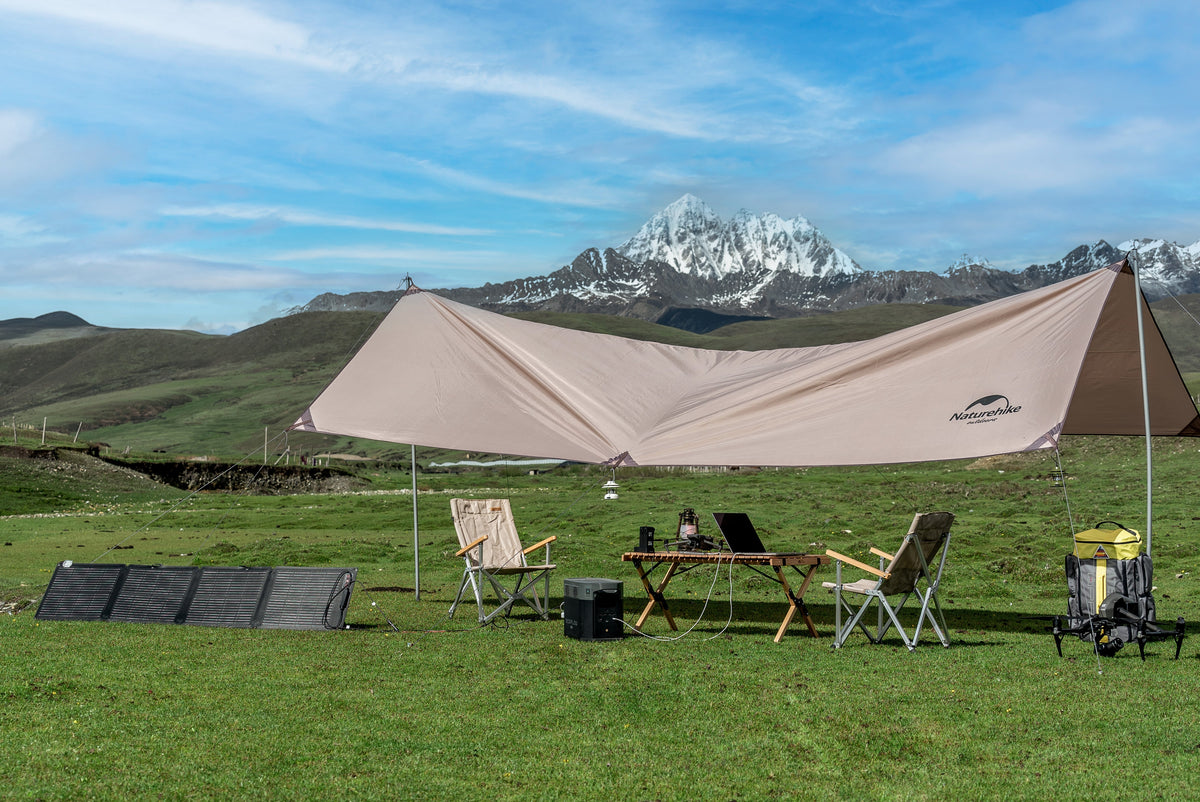 Waterproof & Durable
Designed to withstand your adventurous lifestyle, this seamless panel is submersible up to a meter for 30 minutes, and an ETFE film protects against ultraviolet rays.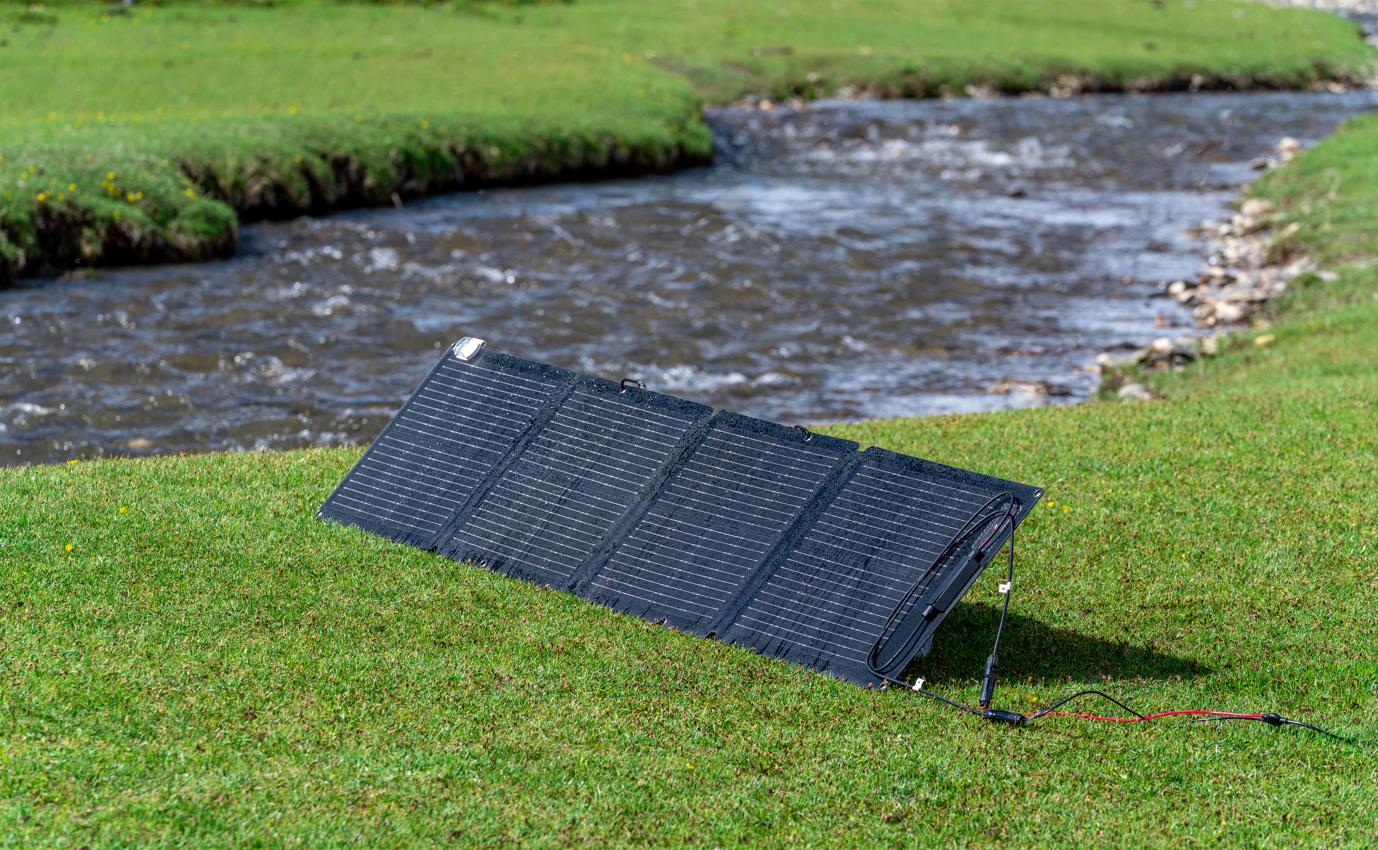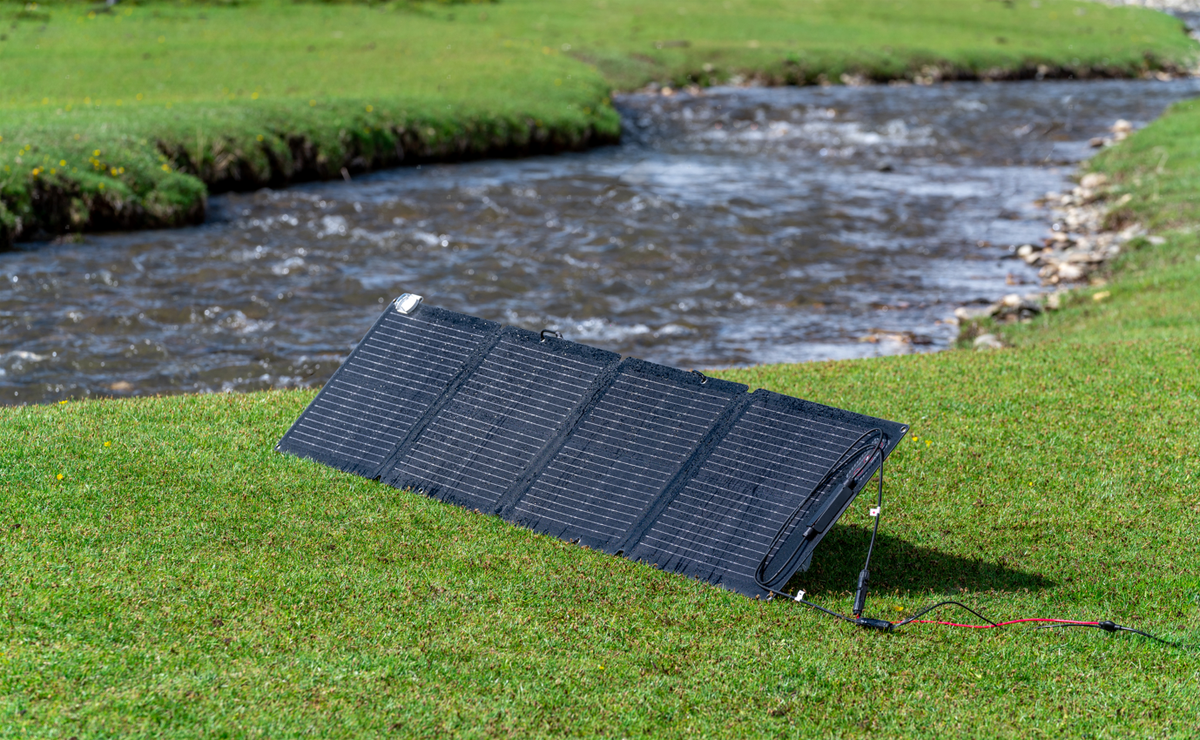 It comes with a carry case too.
On the go? Keep your panel folded up and protected while you hit the road. Save valuable trunk space and go easy knowing your panel is safe. Once you arrive, simply unfold, prop up and start generating clean, green electricity.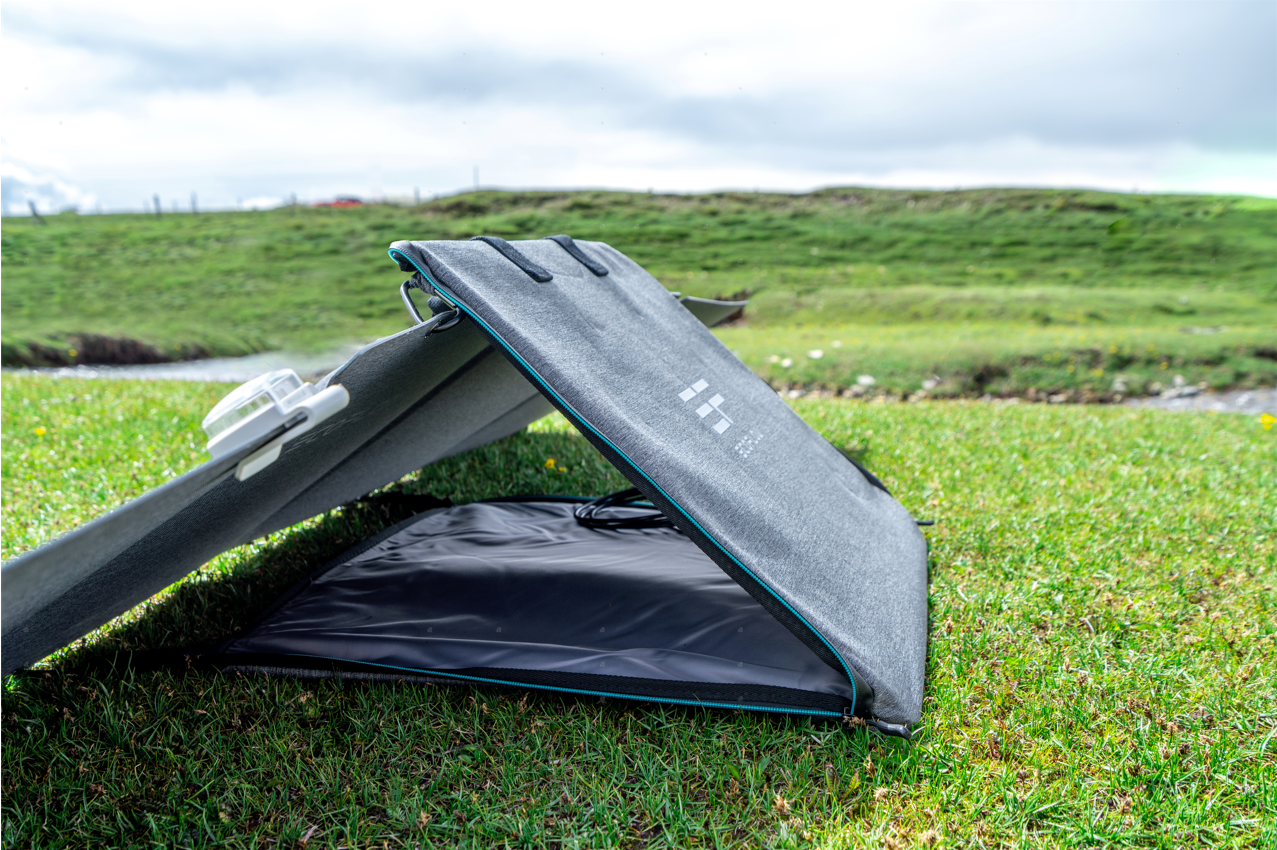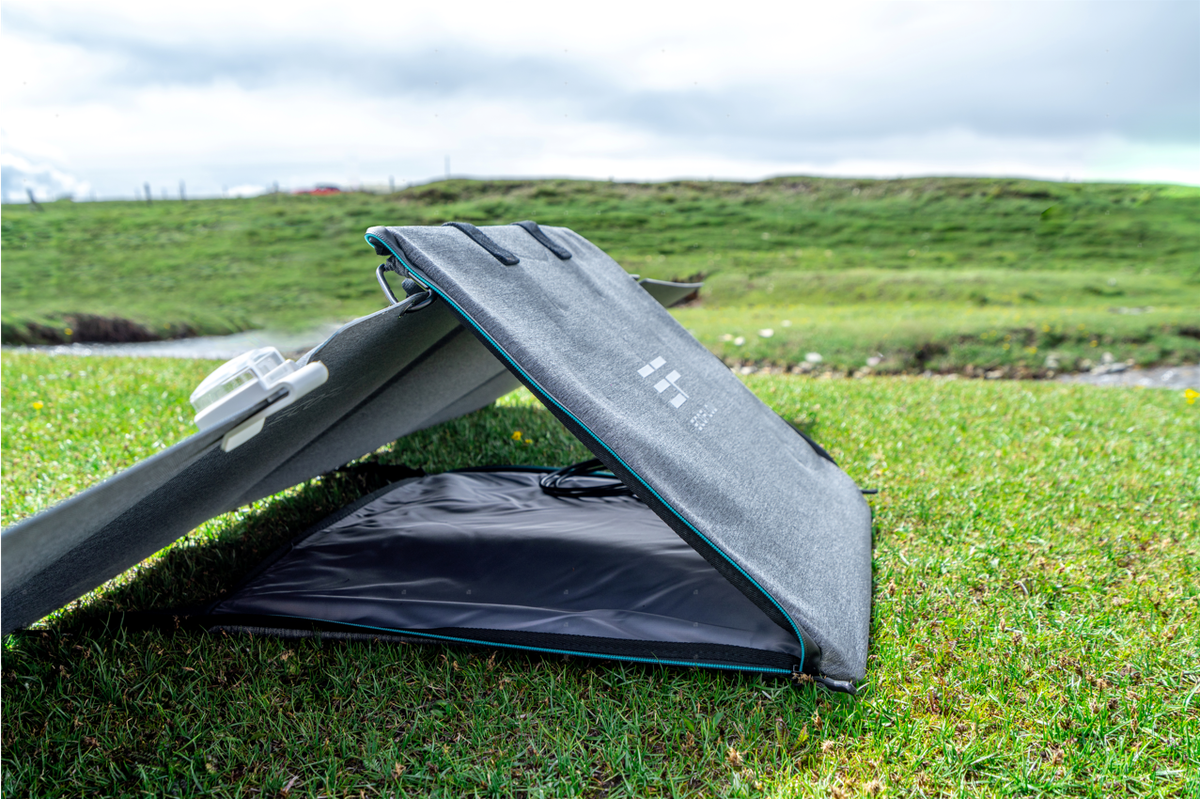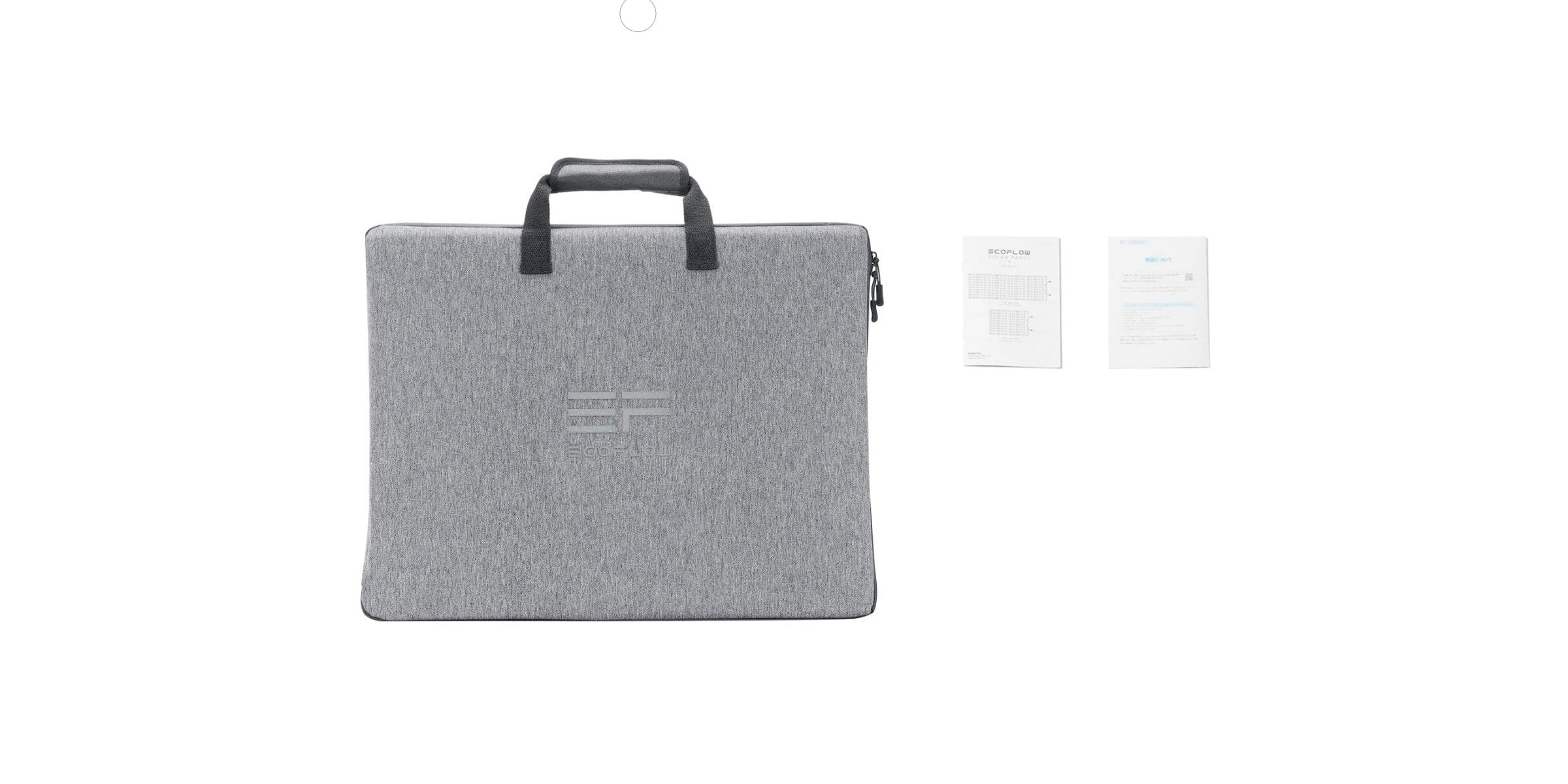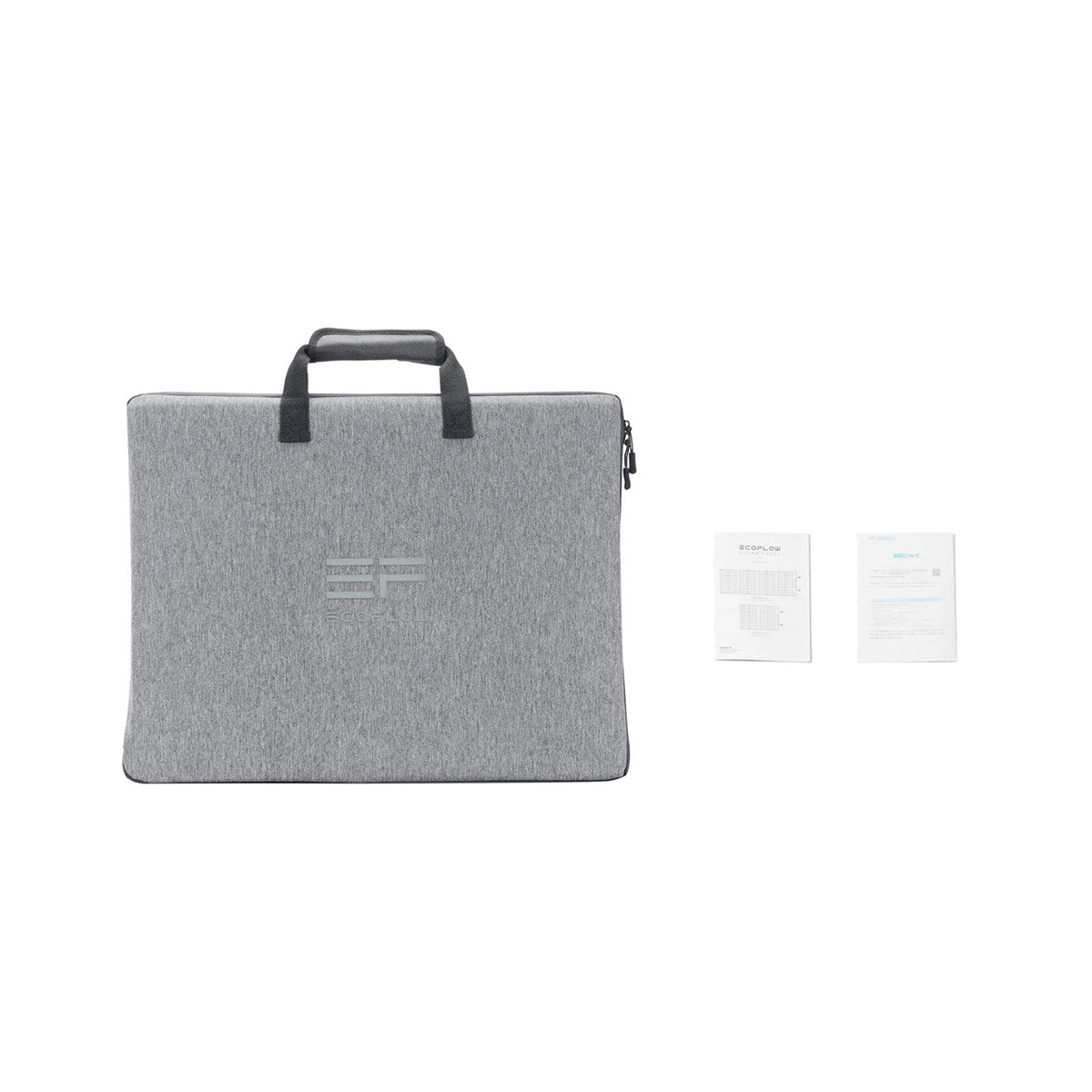 1.110W Solar Panel 2.110W Solar Panel Bag 3. Solar to XT60 Charging Cable 4. User Manual
Frequently Asked Questions
Increase the efficiency of your solar panel by facing it directly at the sun without any obstructions. Remember to be careful when handling your solar panel because damaged cells provide less power.
Yes, if the only thing between it and the sun is transparent, but it won't charge as well compared to being outside. You can compare the difference by looking at the input section of your power station's LCD screen.
Unfolded Dimensions
70.3 x 16.5 x 10 in (178.5 x 42 x 2.4 cm)
Folded Dimensions
18.9 x 16.5 x 1.0 in (48 x 42 x 2.4cm)
Open Circuit Voltage
21.8V(Vmp 18.4V)
Short Circuit Current
6.5A(Imp 6.0A)
Cell Type
Monocrystalline Silicon
Operating & Storage Temperature
−4°F to 185°F
Solar Panel Connection Tutorial
EcoFlow 110W Portable Solar Panel
Ecoflow 110 solar panel
I'm not much on feedback the solar panel is great for my nets thankyou
Awesome panel...
Finally I was able to use this over the weekend and I am impressed on the performance. I was able to fully charge my Eco-flow Delta Mini while using my fridge. So I will be traveling to Moab in the next couple weeks and I am excited for I know I can depend on this. I will further update my reviews after my trip so stay tune and for now I can highly recommend it.
Excellent Product
As expected a little smaller than my 160 Watt panel I got with my generator but the two connected together will work fine. VERY impressed with Ecoflow and would highly recommend them for your back up power needs. Works so well we're considering Solar for our house.
Would have given 5 stars but order was not complet
Perfect except that I ordered the suction cups as well as the parallel MC4 connector and did not receive them