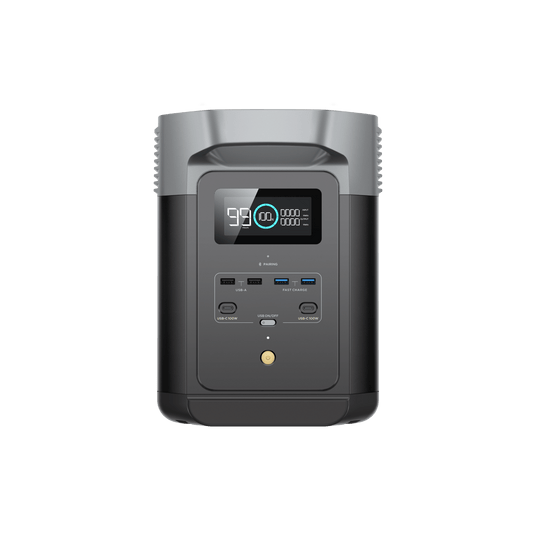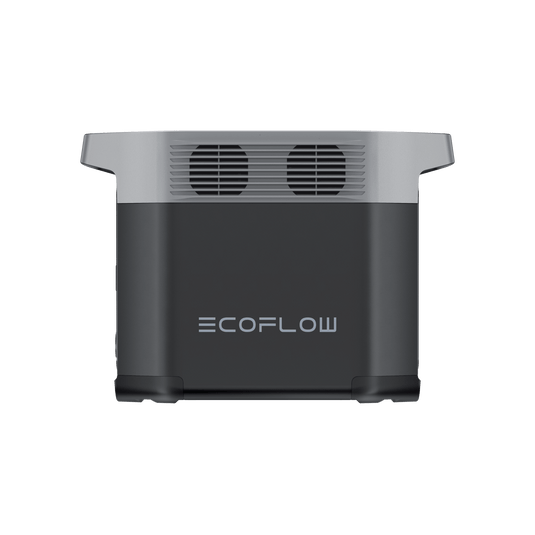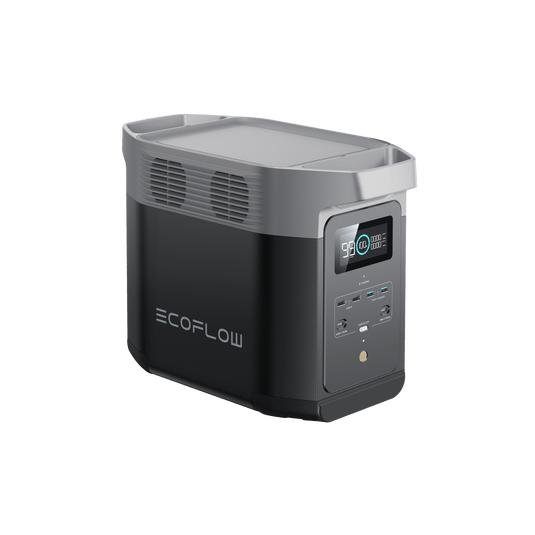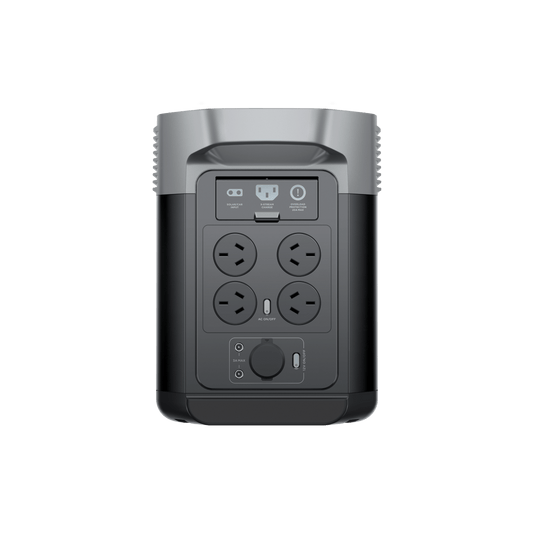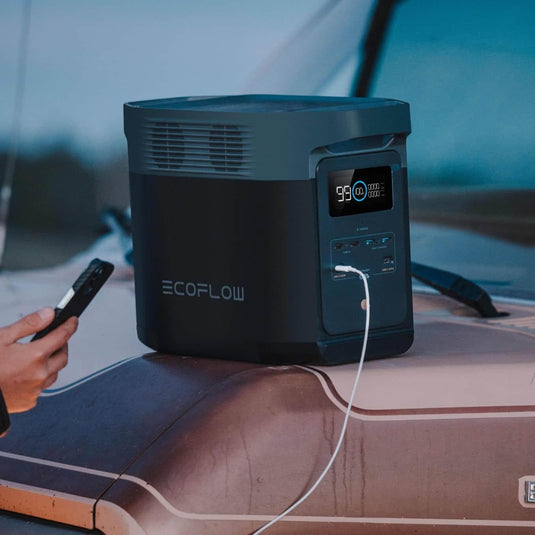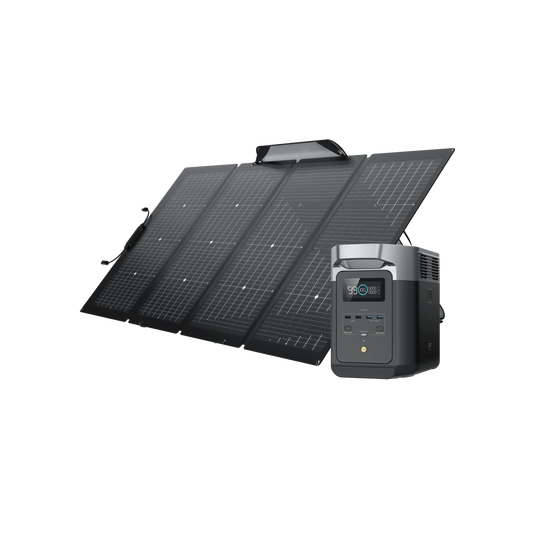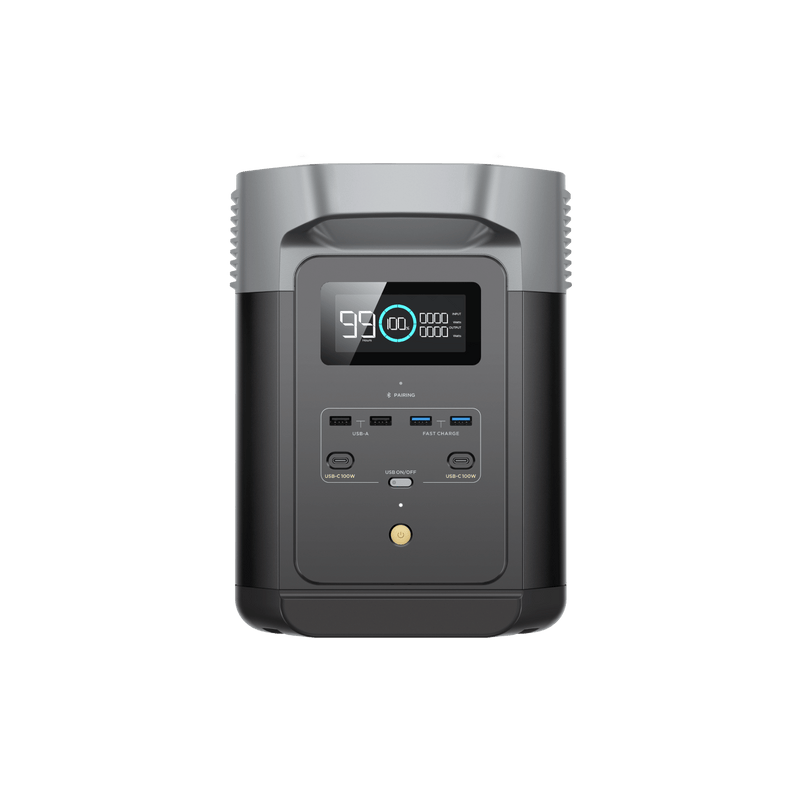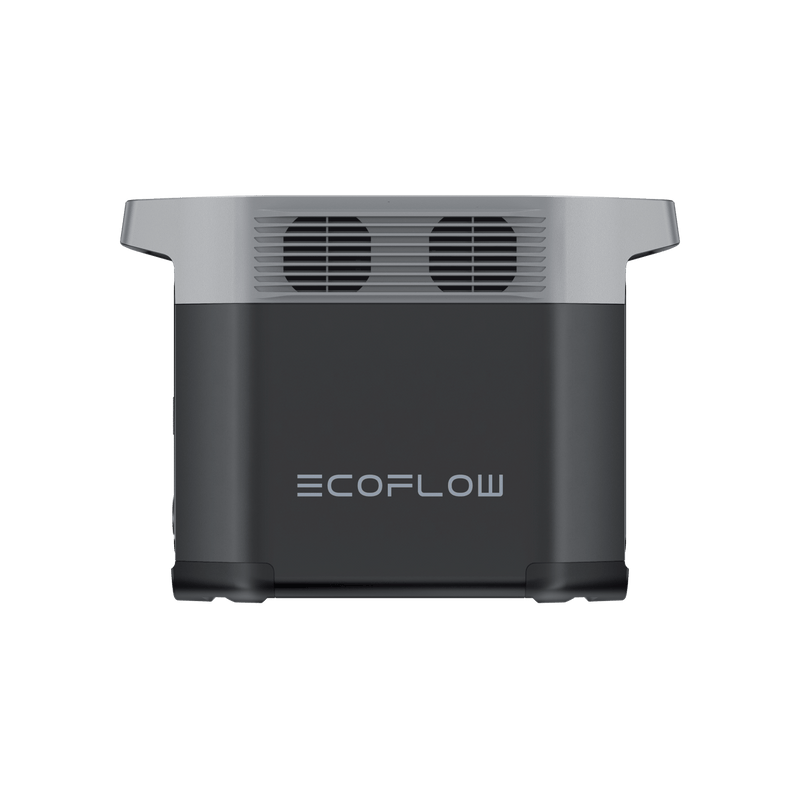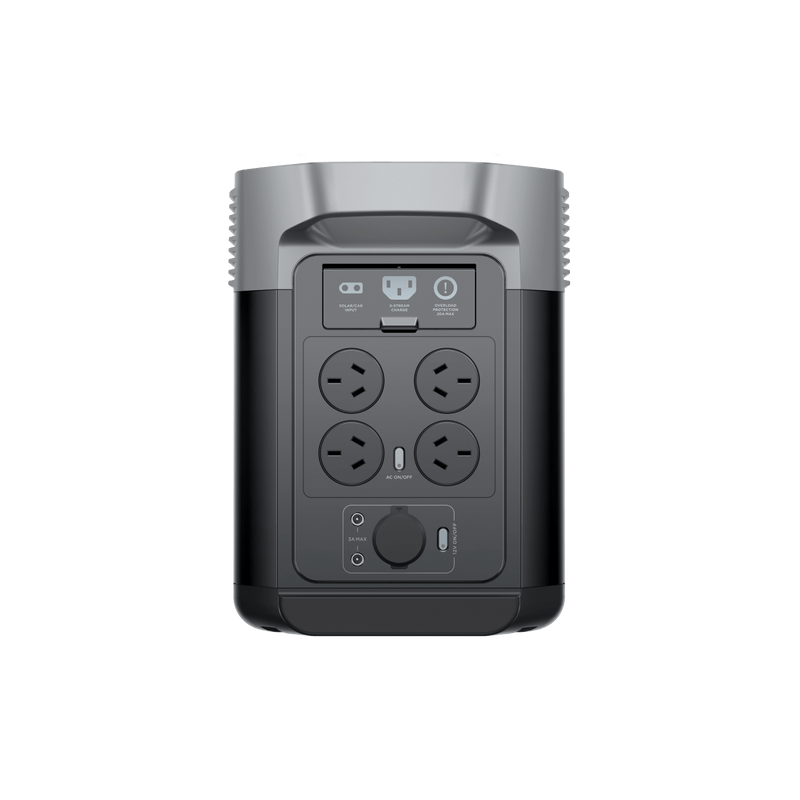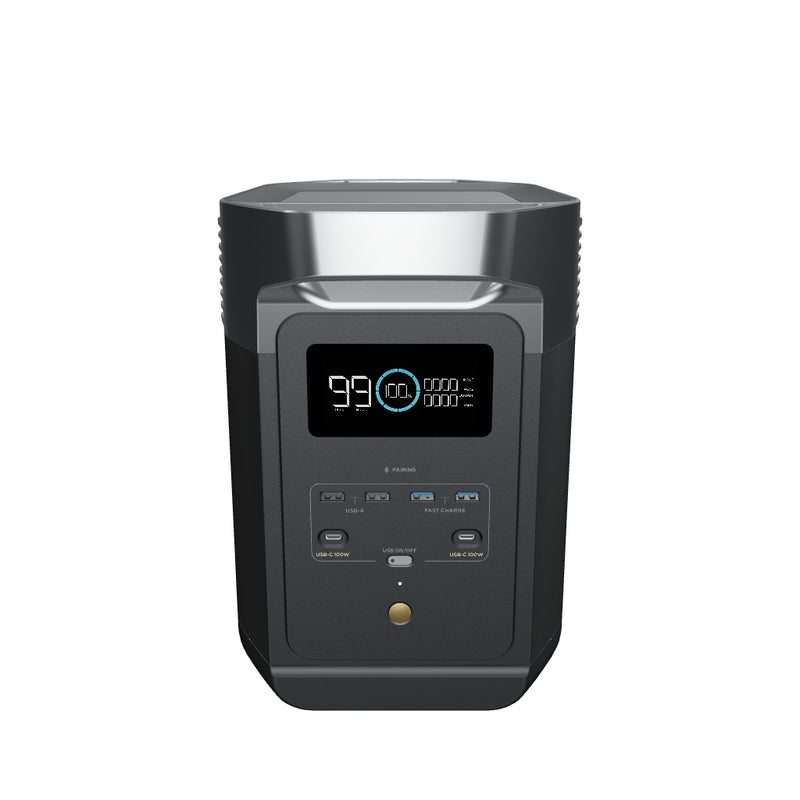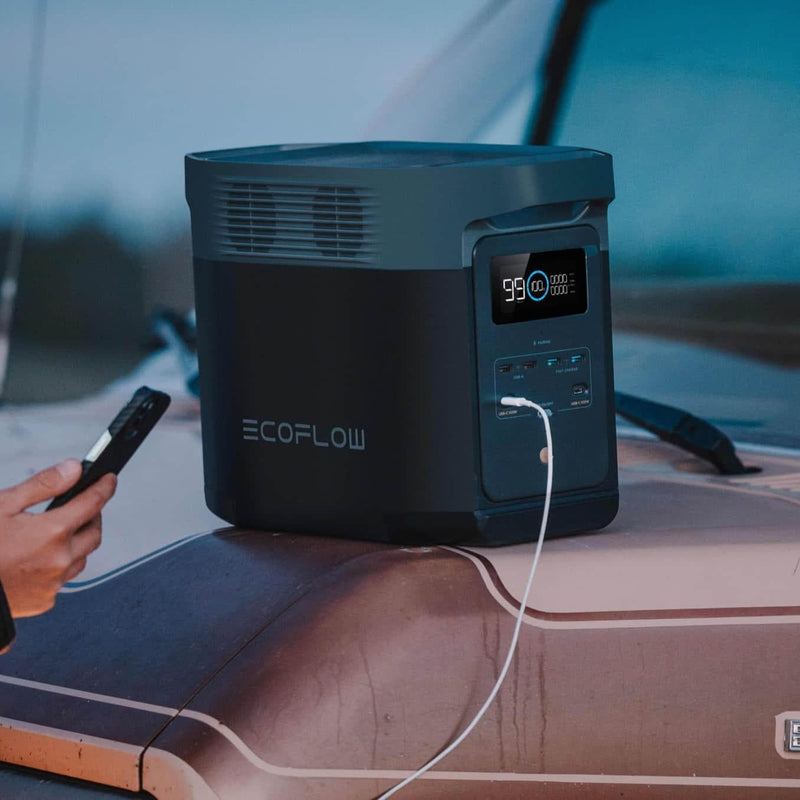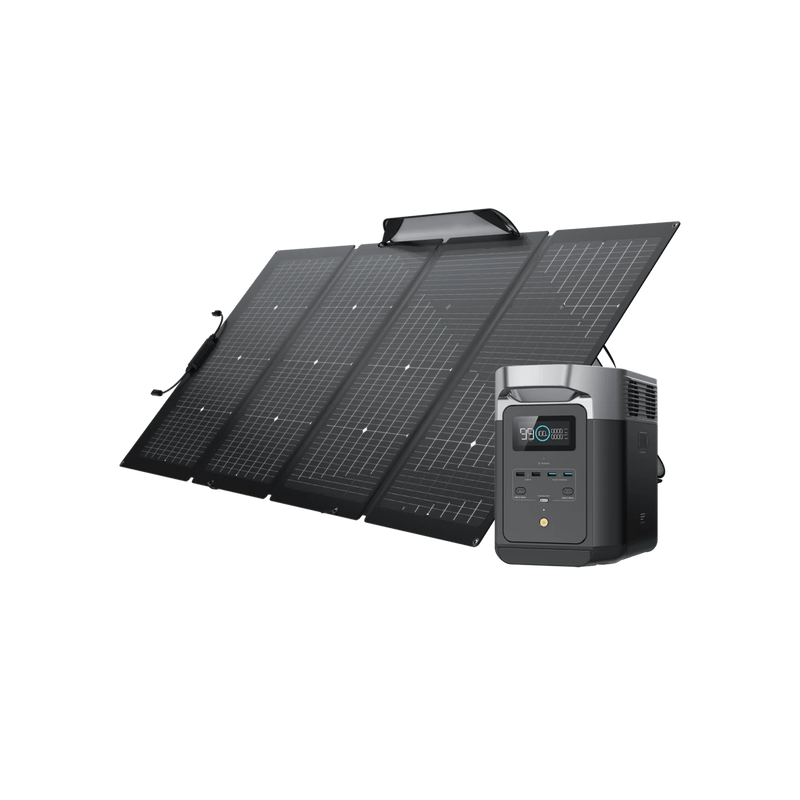 EcoFlow DELTA 2 is not just a battery; it offers a reliable source of energy that you can take with you anywhere as well as offering home power security. With its sleek design and impressive power capabilities, this power station is perfect for outdoor enthusiasts and travelers. Plus, as backup power for your home, you can rest easy knowing that with DELTA 2 you'll always have the energy to keep things running smoothly.
Make it a triple. Expand capacity.
With a capacity of 1kWh to start with, you've got enough energy for your essentials for hours on end. Need even more? Add on the DELTA 2 extra battery to reach 2048Wh, or add on the DELTA Max Extra Battery to hit 3040Wh. Great for home backup or everyday appliances.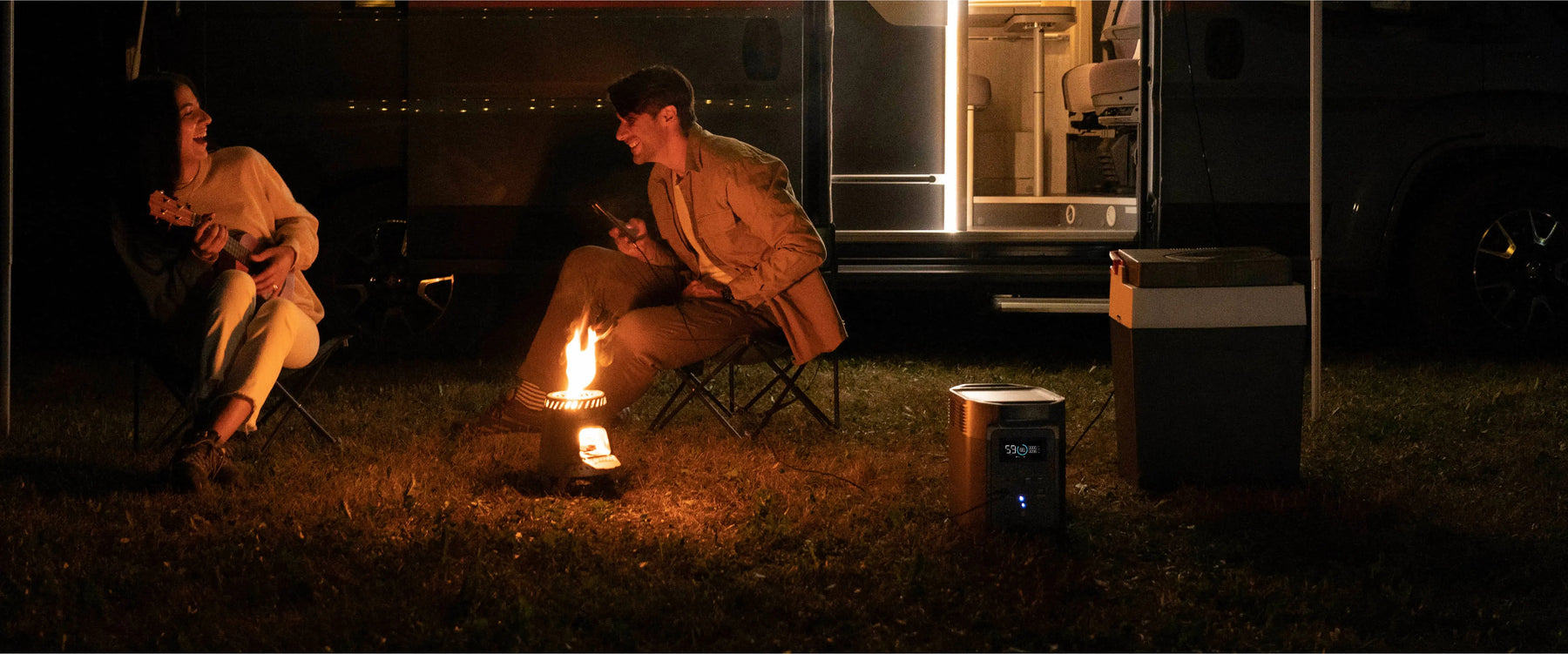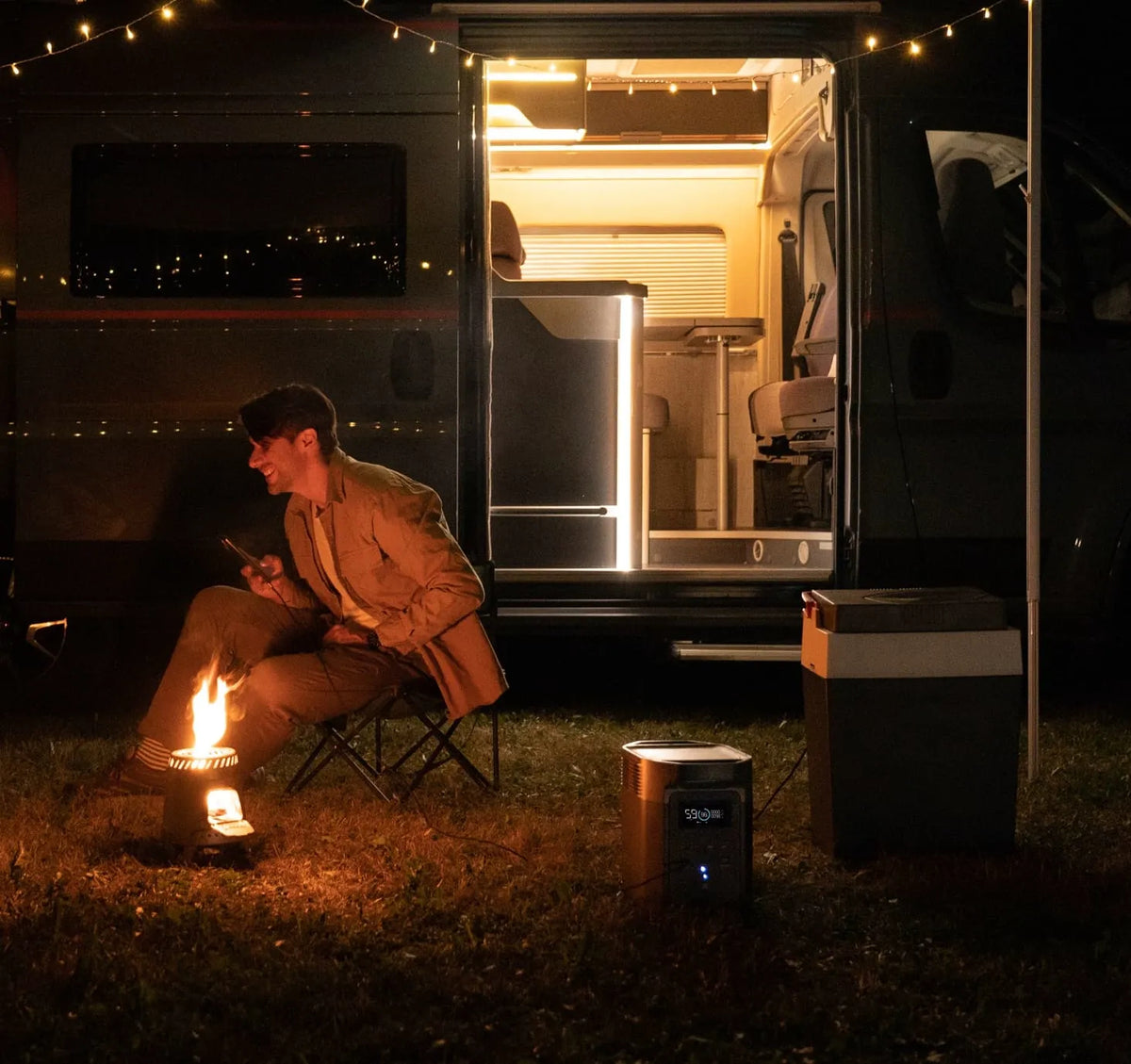 Use an extra battery to expand capacity. Great for extended power outages, long camping trips, or your RV.

2kWh
with 1x DELTA 2 Extra Battery
3kWh
with 1x DELTA Max Extra Battery
DELTA 2
DELTA 2 Extra Battery
DELTA Max Extra Battery
Use an extra battery to expand capacity. Great for extended power outages, long camping trips, or your RV.

2kWh with 1x DELTA 2 Extra Battery
3kWh with 1x DELTA Max Extra Battery
DELTA 2
DELTA 2 Extra Battery
DELTA Max Extra Battery
Power pretty much anything.
Planning a family camping trip and worried about powering all your gear? With multiple ports, DELTA 2 can simultaneously charge up to 13 devices, keeping your gadgets going all weekend long. And the best part? With an impressive 1800W AC output, power high-wattage appliances like a microwave or portable AC. Experience a power cut back home? Rest easy knowing your most important appliances will continue to run like a champ!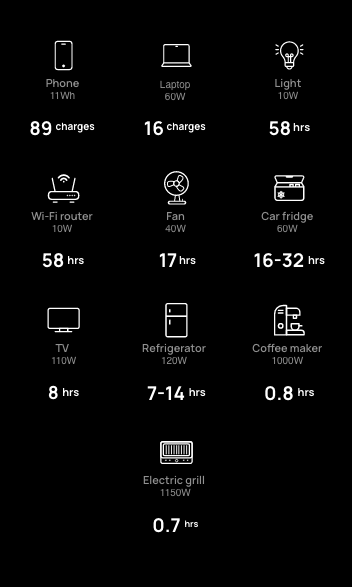 Power pretty much anything.
A 1800W AC output means you can power more than 90% of your home appliances. That's your microwave, fridge, or even coffee maker covered in a blackout. Or, try plugging in up to 13 devices at once for when you're around the table with the family. Unlike other brands, DELTA 2 can prevent overloading from devices up to 2400W thanks to X-Boost technology.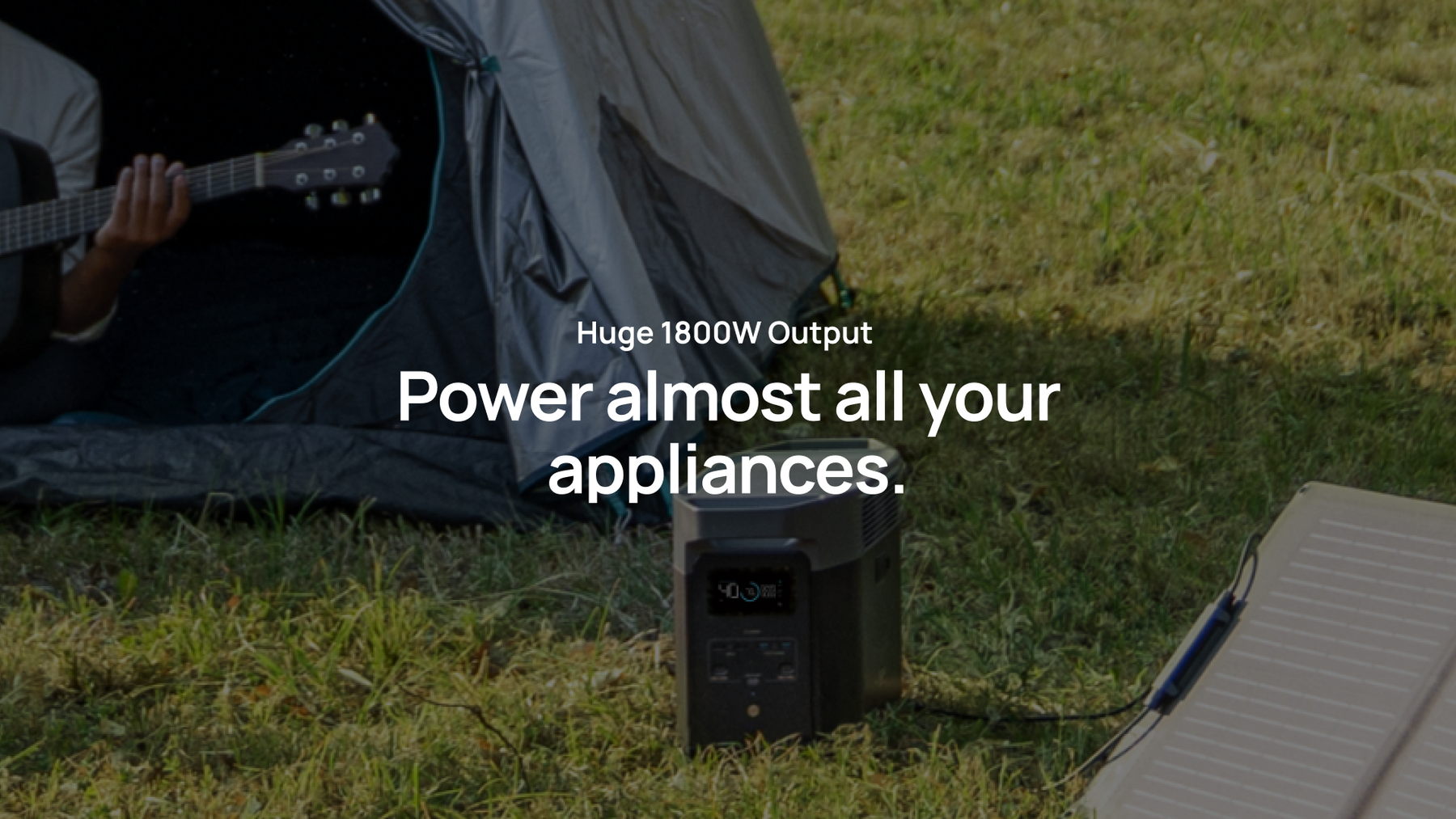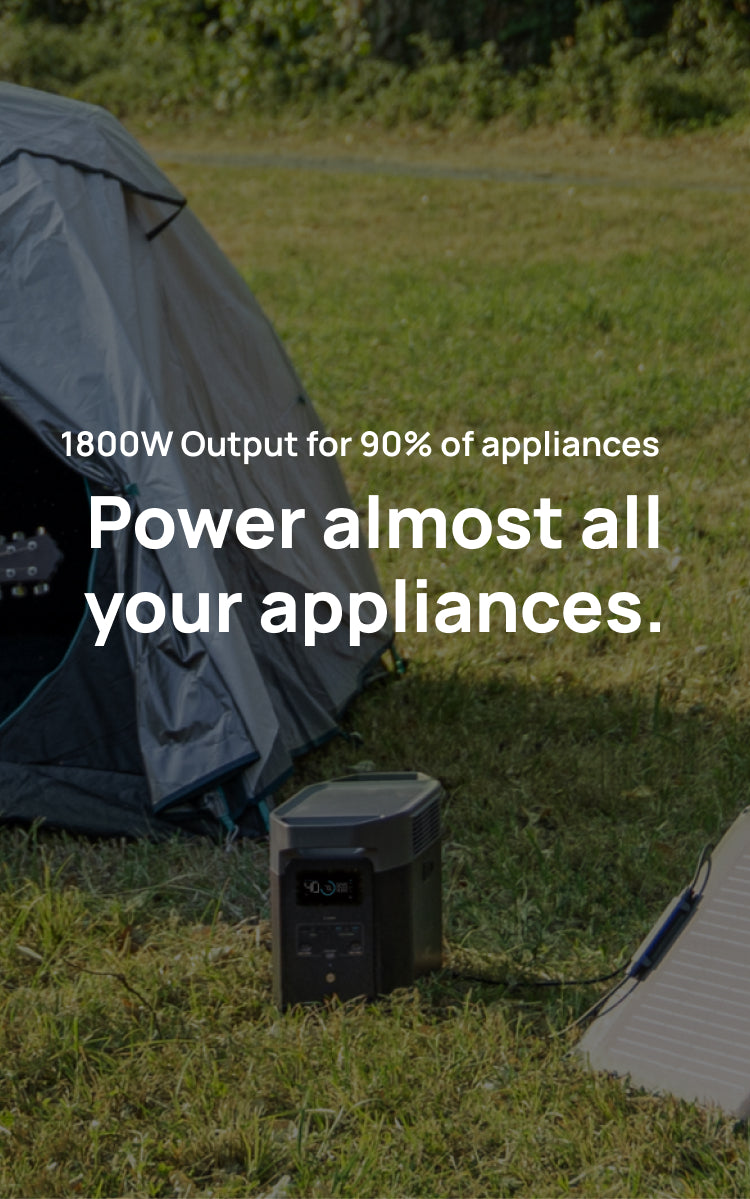 Go green without sacrificing speed.
Pair with solar panels and charge in
as fast as 2.3 hours

with 1x400W, 2x220W portable solar panels. With its MPPT (Maximum Power Point Tracking) smart algorithm, DELTA 2 can actively detect the voltage and current in real-time to reach the maximum power point with >98% efficiency. That means a more efficient charge than other brands.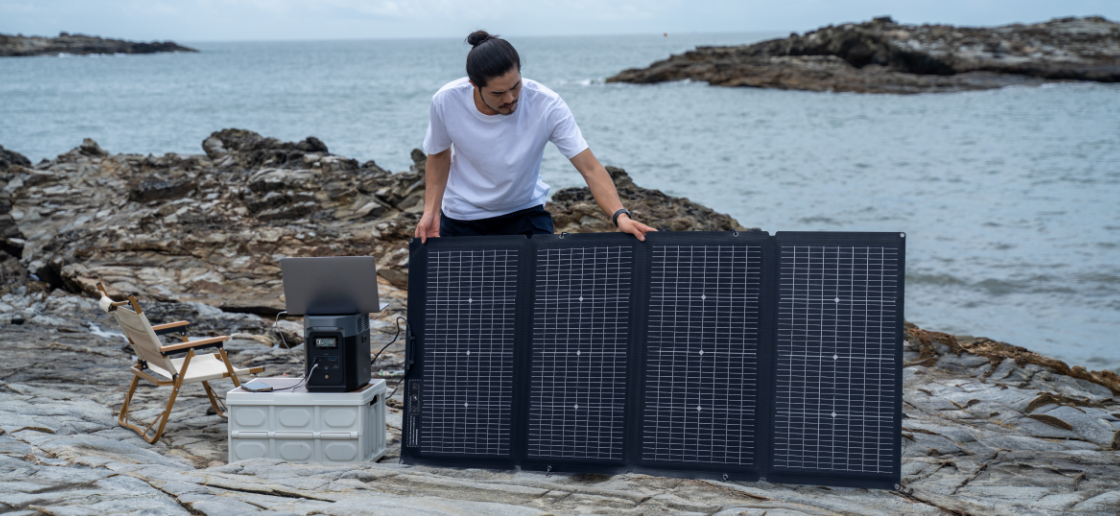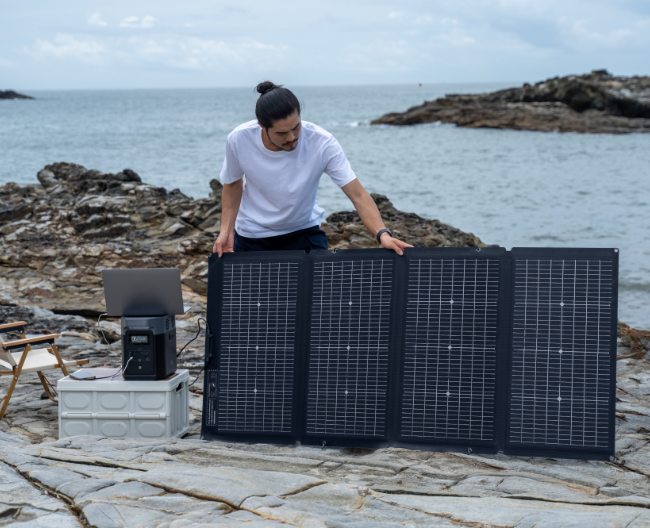 Pick from a range of solar panels to get the speed you need (110W, 160W, 220W, 400W). With that, you've got access to free energy anywhere.
* With 2 × 220W Portable Solar Panel
Built to last 6x longer.
Finally… tech that's made to last. Get years of regular use until hitting 80% of its original capacity. That's down to its LiFePO4 battery chemistry giving you 3000+ full charge and drain cycles.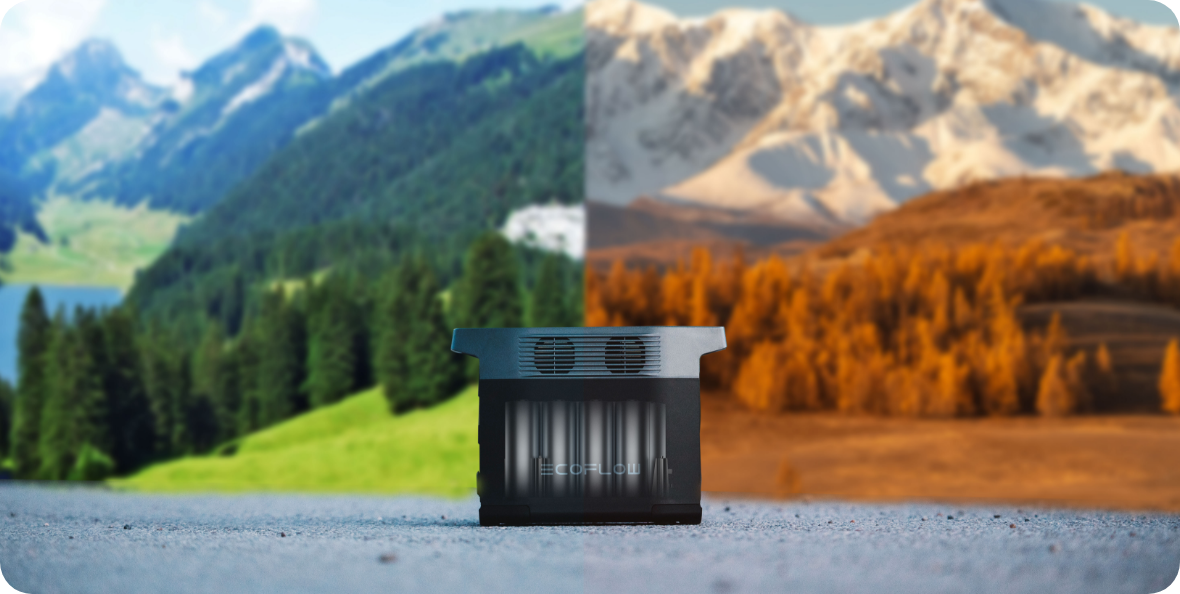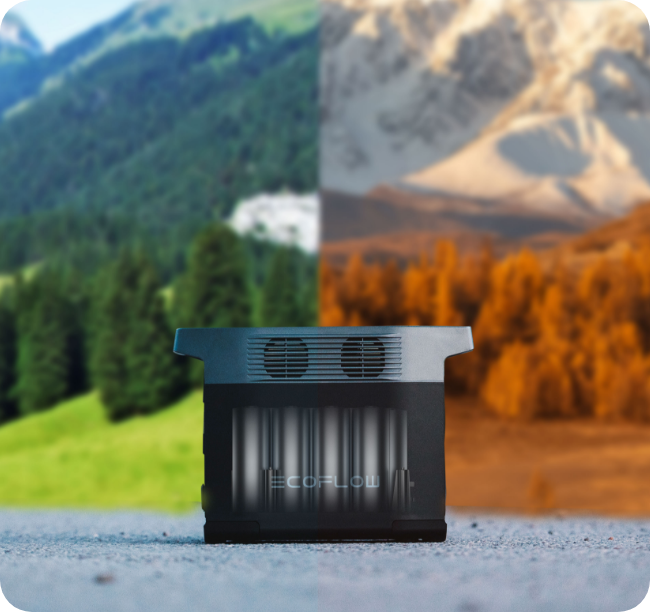 Ready for emergencies.
Use as an EPS (emergency power supply) to auto-switch to battery power when the grid goes down. Great for blackouts to keep your essentials running.
Control from anywhere.
Use the EcoFlow app to control your DELTA 2 from anywhere using Wi-Fi. Link with Bluetooth when off-grid. Either way, you can check charging data, customize settings and adjust the charging speed with ease.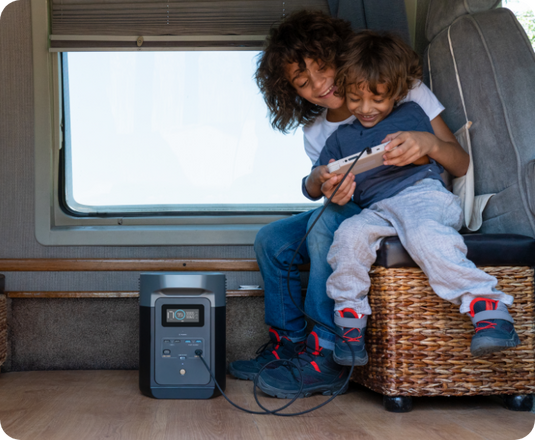 Safety first
DELTA 2's built-in battery management system regulates vitals to keep it safe, secure, and built to stand the test of time.

Part of an ever-growing ecosystem.
DELTA 2 is just the start. Link with a wide variety of EcoFlow products such as portable solar panels, the Wave portable air conditioner, extra batteries and so much more. All to deliver a one-stop power solution for your family.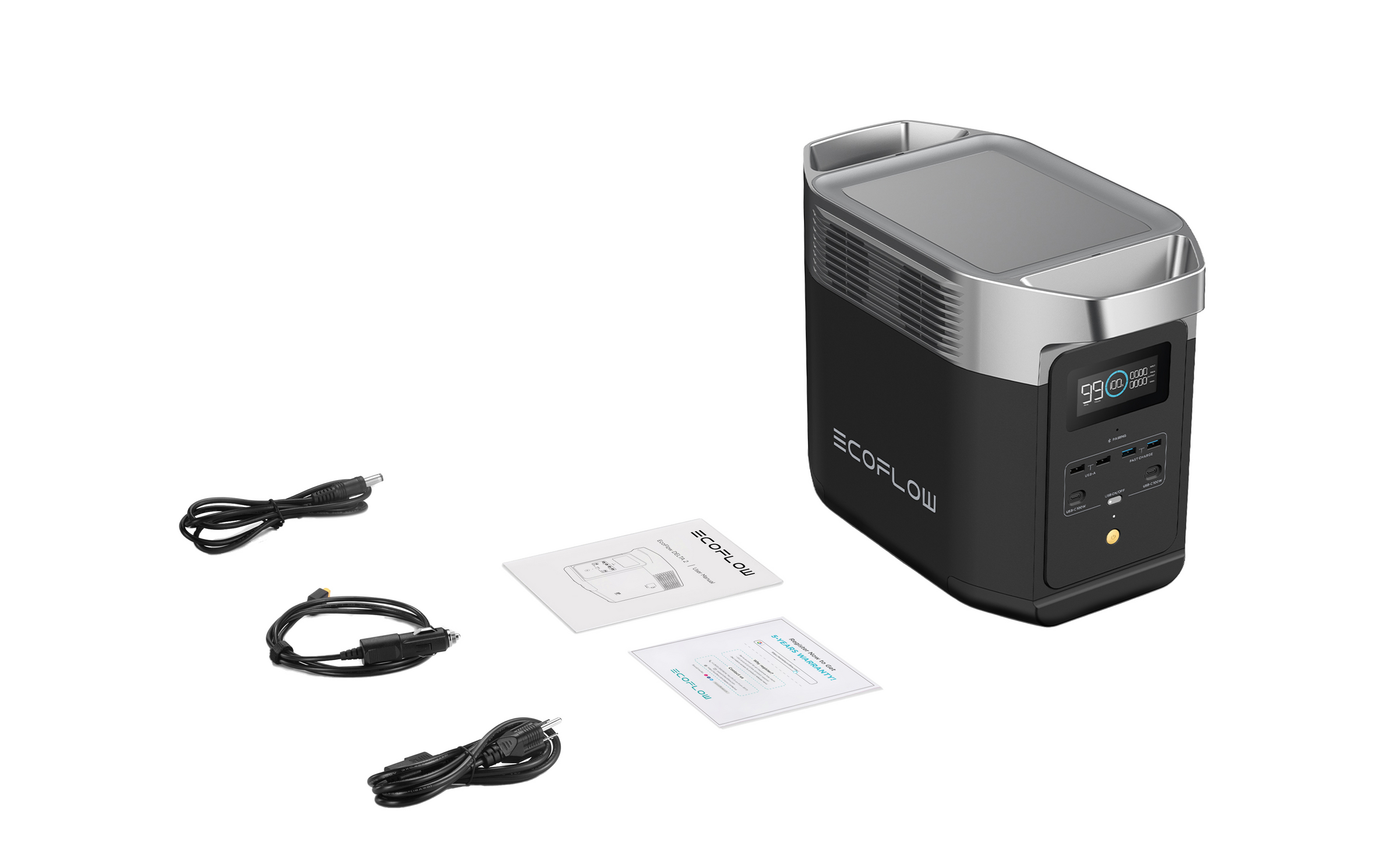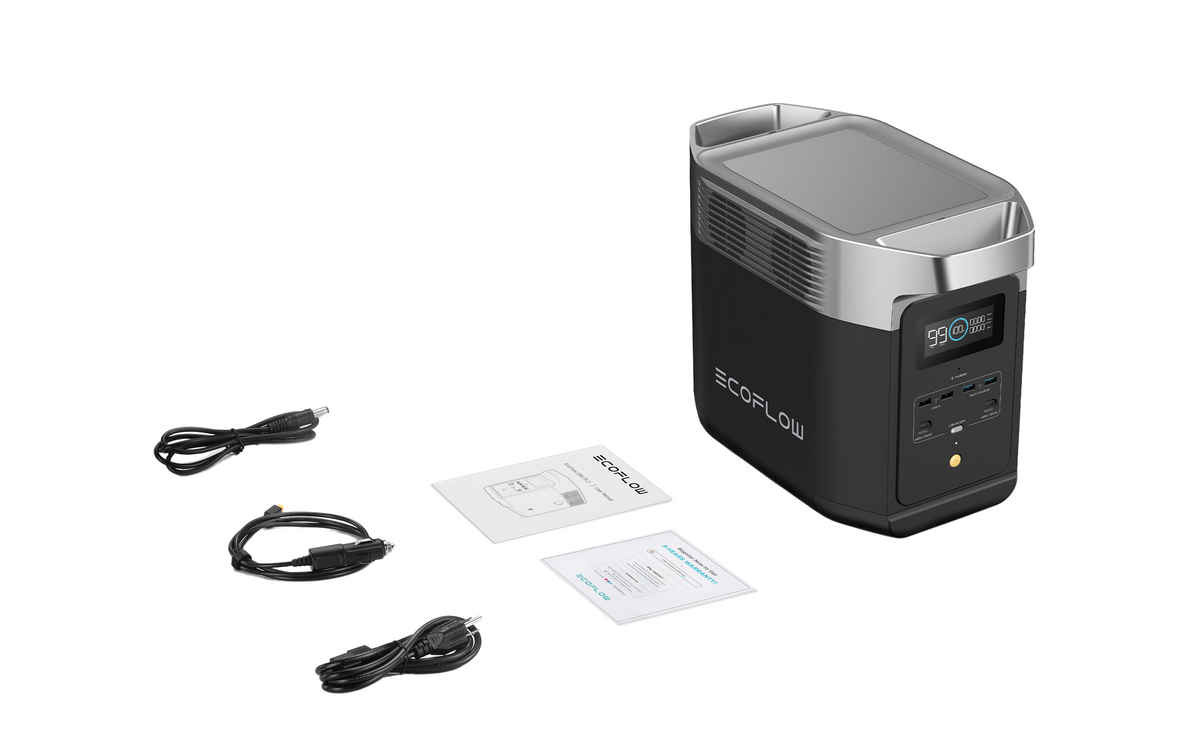 1. DELTA 2 2. AC charging cable 3. Car charging cable 4. DC5521 to DC5525 cable 5. User manual 6. App quick start guide 7. Warranty card

*The solar to XT60 charging cable is included only with purchase of EcoFlow portable solar panels.
Capacity
1024Wh (20Ah, 51.6V)
Extra Battery
Support one DELTA 2 extra battery or DELTA Max extra battery
AC Output
4 outlets, 1800W total (Surge 2700W)
Max Device(s) Power (with X-Boost)
2400W
USB-A Output
2 ports, 5V, 2.4A, 12W Max
USB-A Fast Charge
2 ports, 5V, 2.4A / 9V, 2A / 12V, 1.5A, 18W Max
USB-C Output
2 ports, 5/9/12/15/20V, 5A, 100W Max
Car Power Output
1 port, 12.6V, 10A, 126W Max
DC5521 Output
2 ports, 12.6V, 3A, 38W Max
Solar Charging
11-60V, 15A, 500W max
Car Charging
Support 12V/24V battery, 8A
Battery Chemistry
LFP (LiFePO4 battery)
Cycle life
3000 cycles to 80+% capacity
Connectivity
Wi-Fi & Bluetooth
Dimensions
15.7 x 8.3 x 11 in / 400 x 211 x 281 mm
Net Weight
27 lbs / 12 kg
Delta 2 Portable Power Station
Very happy with the power station. Works very well and charges quickly! Using it as a power source into the caravan. Runs the kettle and toaster perfectly.
Ecoflow flexibility
I now have an Ecoflow River Max and an Ecoflow Delta 2.
One on my fridge/freezer in the house for emergencies and the other bigger unit in my camper van.
Both working well and allowing me straight forward power supplies with peace of mind.
Travelling with Caravan
Bought the unit for two purposes. To run the Engel fridge while I'm travelling and to power up the coffee machine and roadside stops. Does both tasks extremely well.
Easy Power
A great unit -small and light but plenty of power on offer and quick charging as well.
The perfect unit for camping
Great but
Works great but I'm still waiting for the waterproof cover to arrive