100W Flexible Solar Panels
Our lightweight, flexible solar panel is designed to perfectly fit the curvature of a van roof or RV. Mount and fast charge your Power Kits system or portable power station.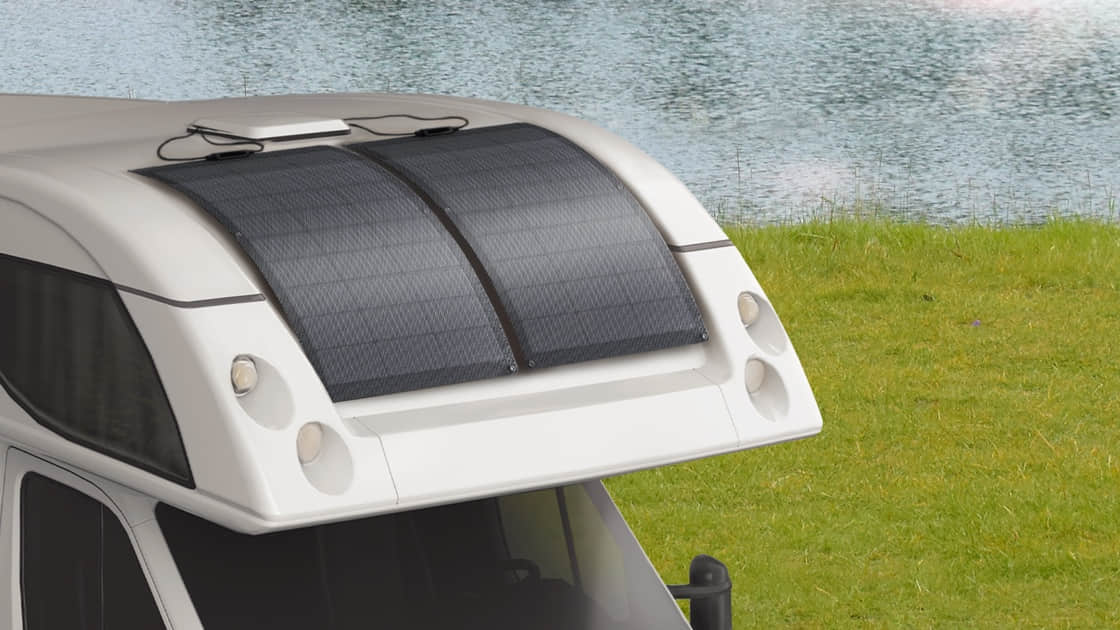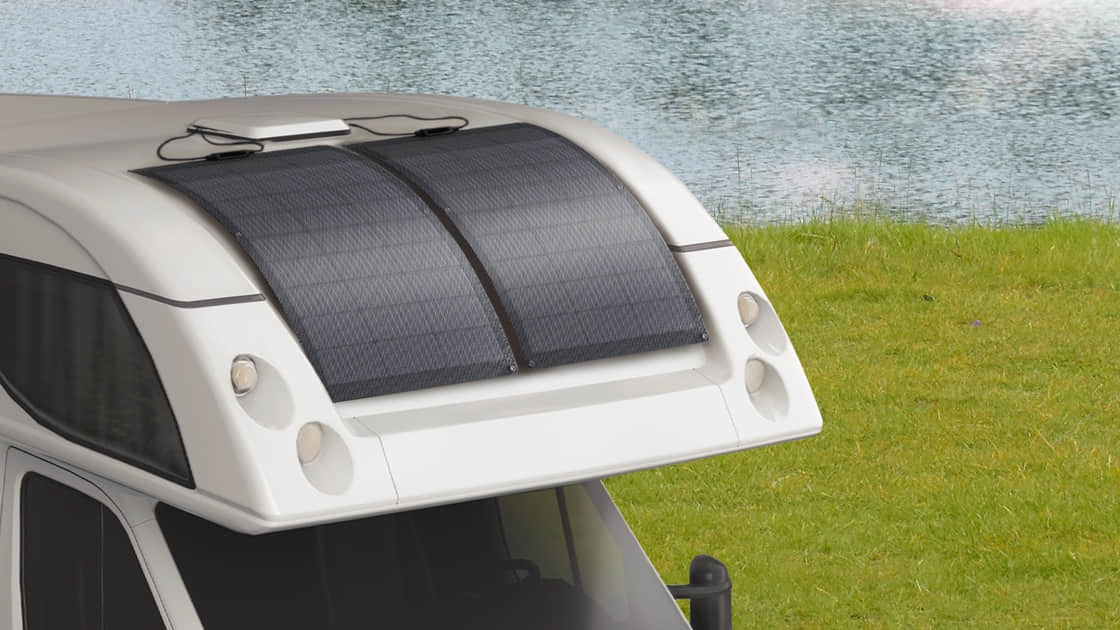 This Panel Weighs only 5.1 lbs and Fits Multiple Curves
Light and Flexible, More Than Ever
Our flexible solar panel is exceptionally light and 70% lighter than traditional solar panels, making it convenient to move or mount. Easily flexes up to 258 degrees and is able to fit the unique shape of your RV or van without affecting solar input.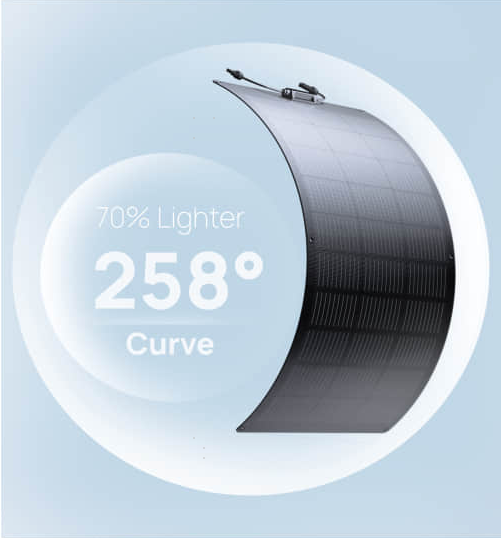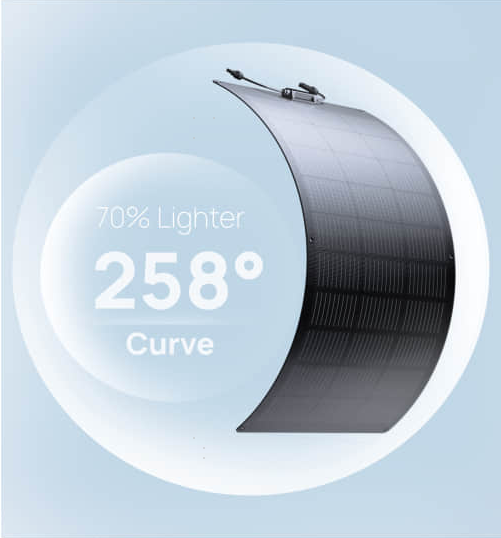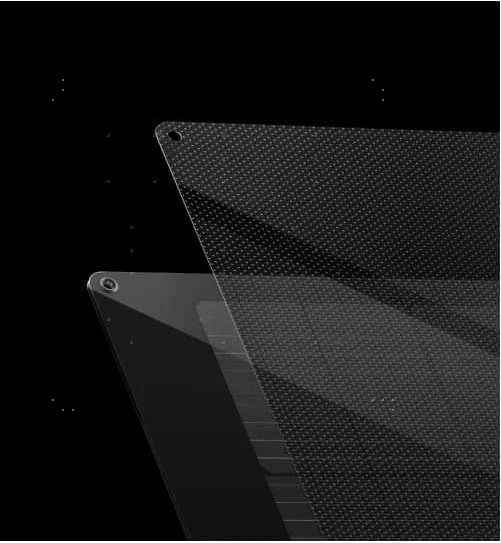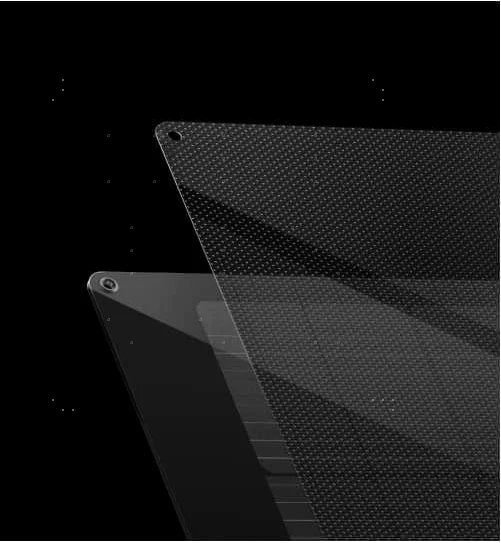 Coated with Advanced Glass Fiber
Durable for Your Solar Power
Each of the 182 monocrystalline silicon cells is made using an advanced glass fiber and lamination process, protecting the panel and enhancing performance.
Made from Highly Efficient Monocrystalline Cells
Charge Faster with High Solar Conversion
Our 100W flexible solar panel has an excellent efficiency rating of 23%, allowing you to charge even faster. The panel's integrated bypass diodes prevent overheating while maintaining cell performance even in shaded environments. Combine as part of your Power Kits setup or EcoFlow portable power station, and the integrated MPPT algorithm optimizes your solar input.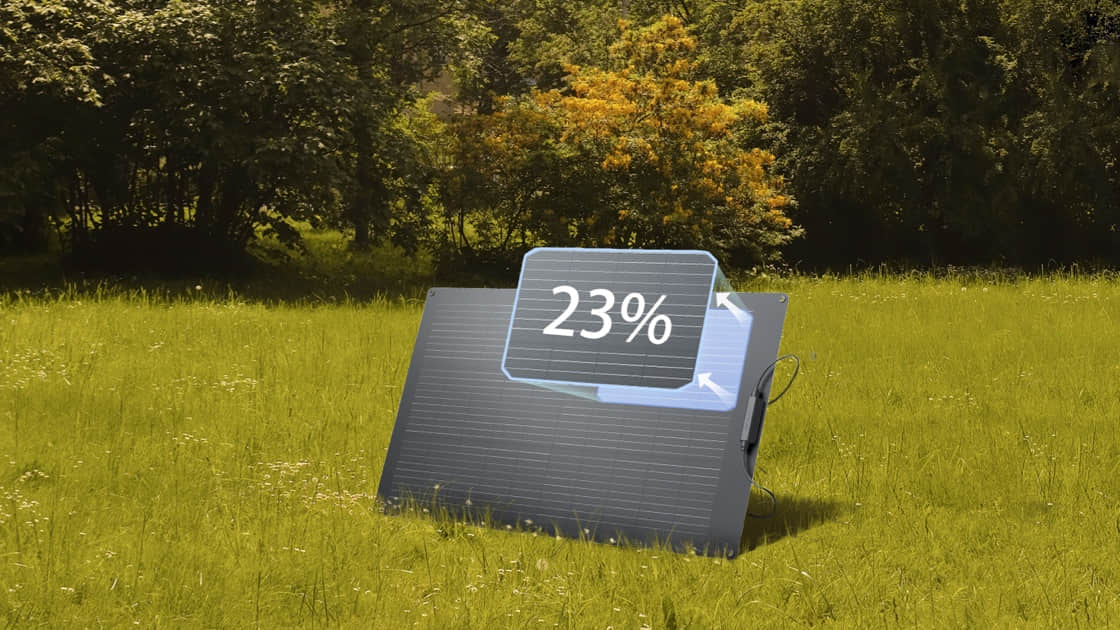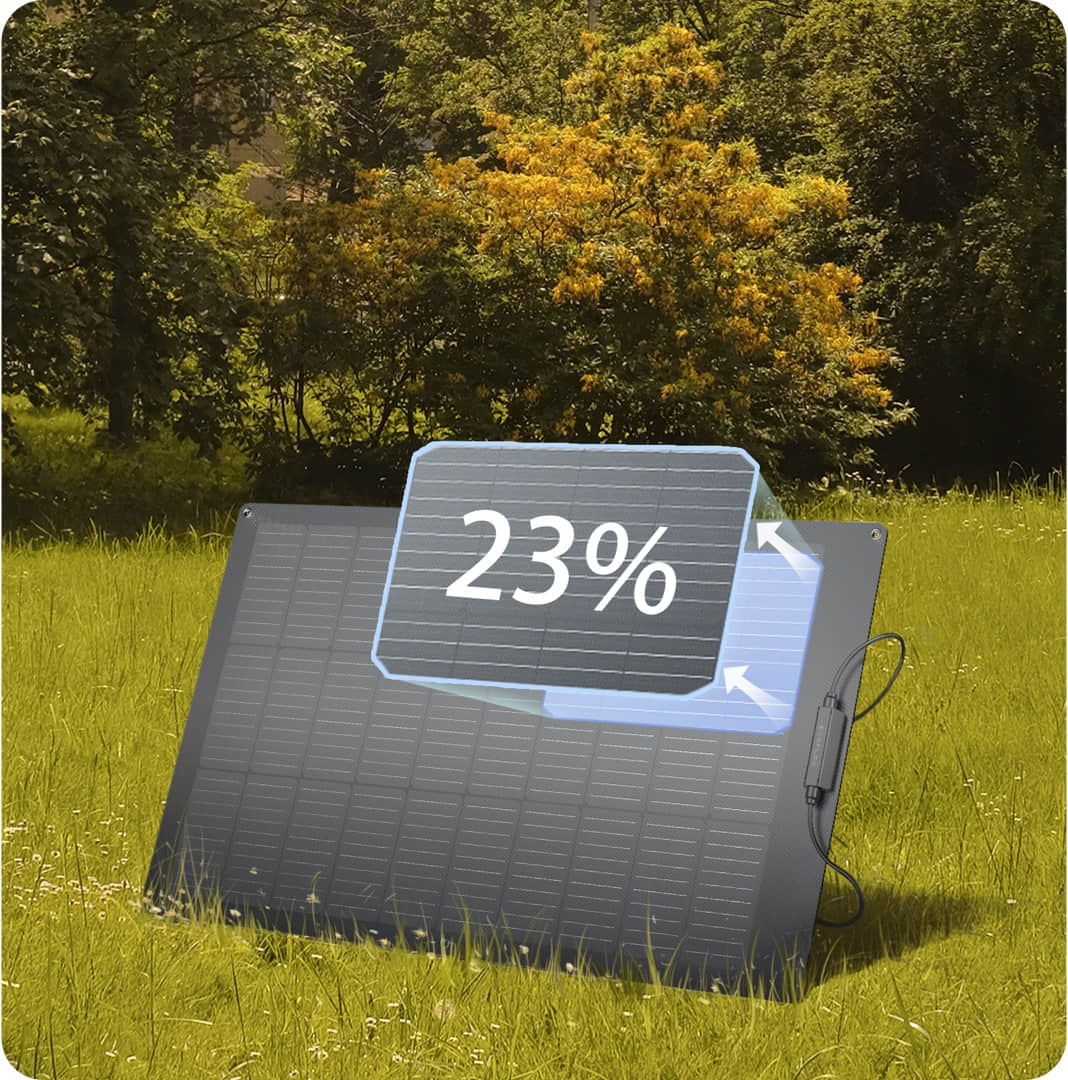 IP68* Waterproof Rating
Built to Weather the Storm
Our 100W flexible solar panel can capture solar energy through even the heaviest rain. With a protective ETFE film, the panel's solar cells can withstand many environments, from humid to dry.

*Water and dust resistance were tested under controlled laboratory conditions with a rating of IP68 under IEC standard 60529 (maximum water depth of 1 meter for up to 72 hours.)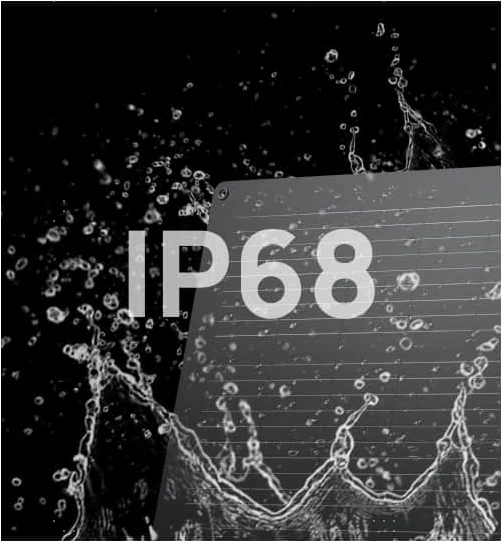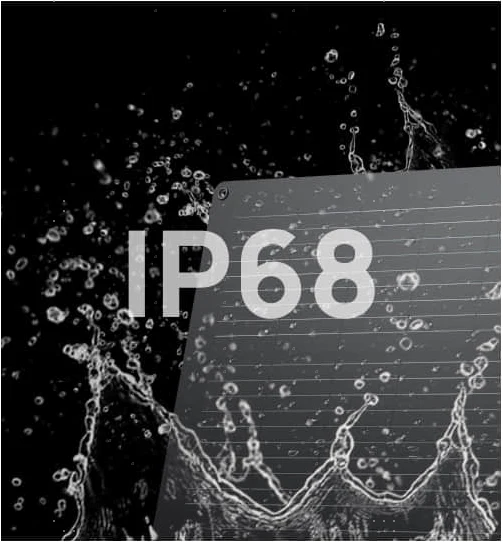 Use the Pre-cut Eyelets to Fit Our Panels as You Wish
Choose Your Way to Install at Ease
With pre-cut eyelets, the flexible solar panel can be hung with hooks or can be securely attached to a surface using an adhesive.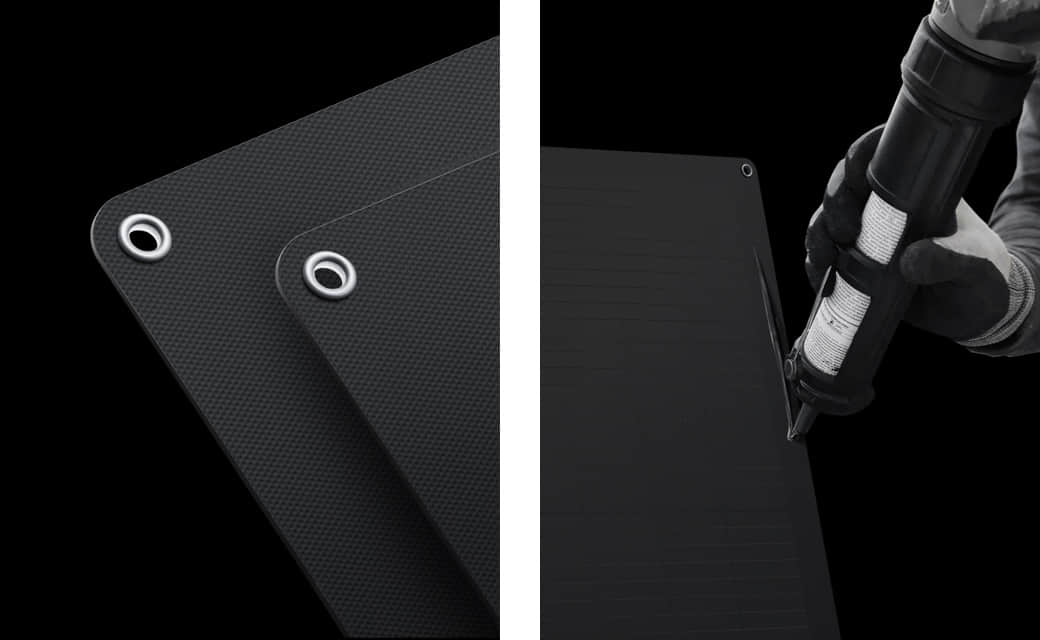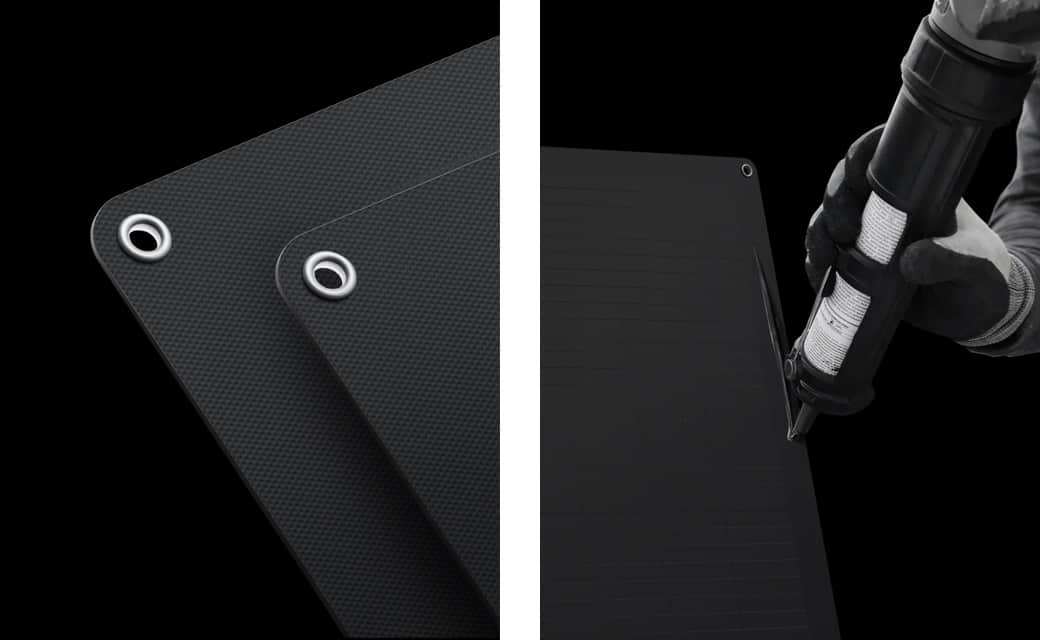 Solar Cable for Universal Compatibility
Add Up to Your Solar and Power Systems
With an all-inclusive solar connector, our 100W flexible solar panel can be even used with your existing 48v power system or portable power station. This panel includes a 3.3ft solar cable that gives you plenty of space to mount multiple panels, maximizing solar input.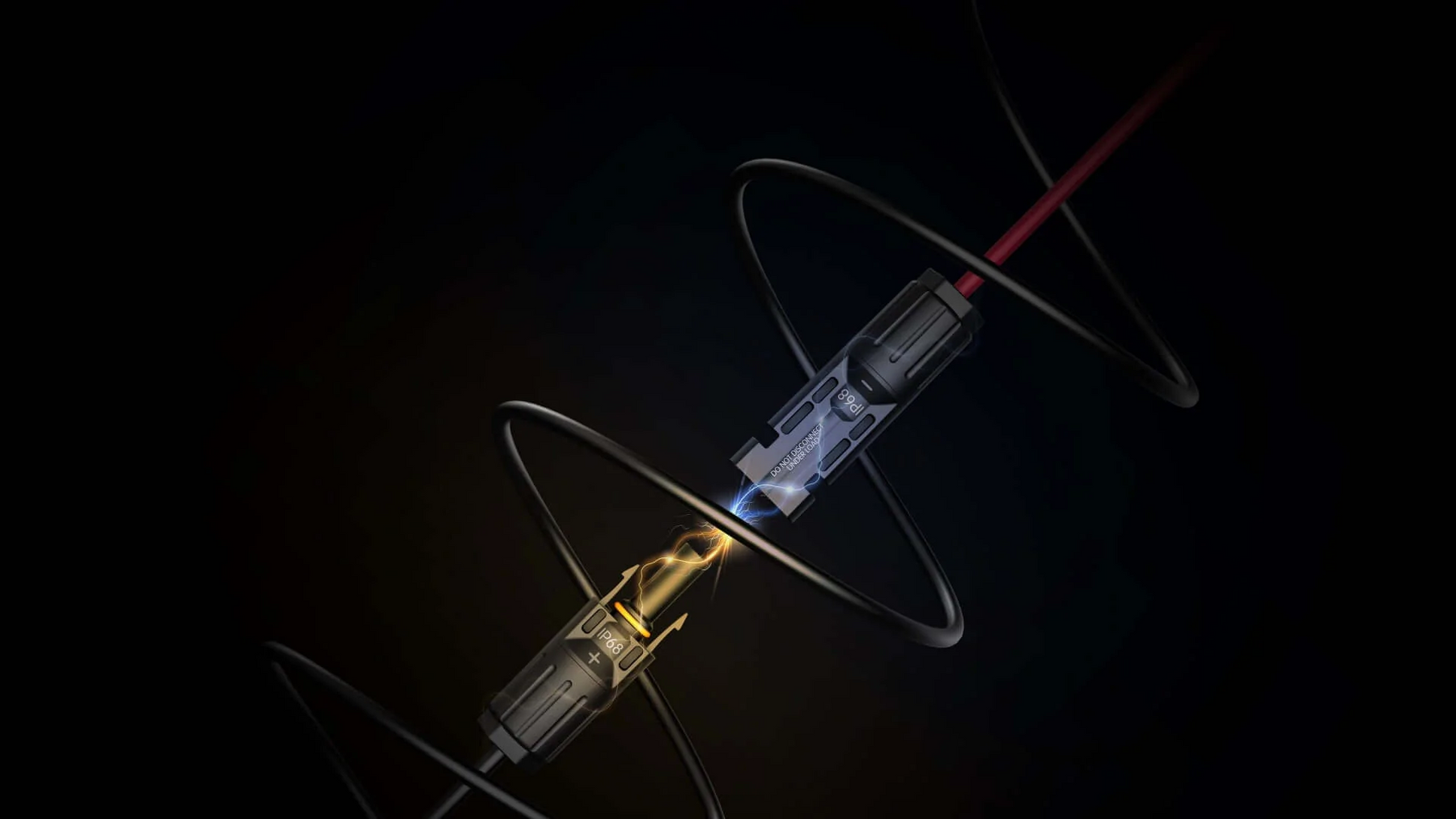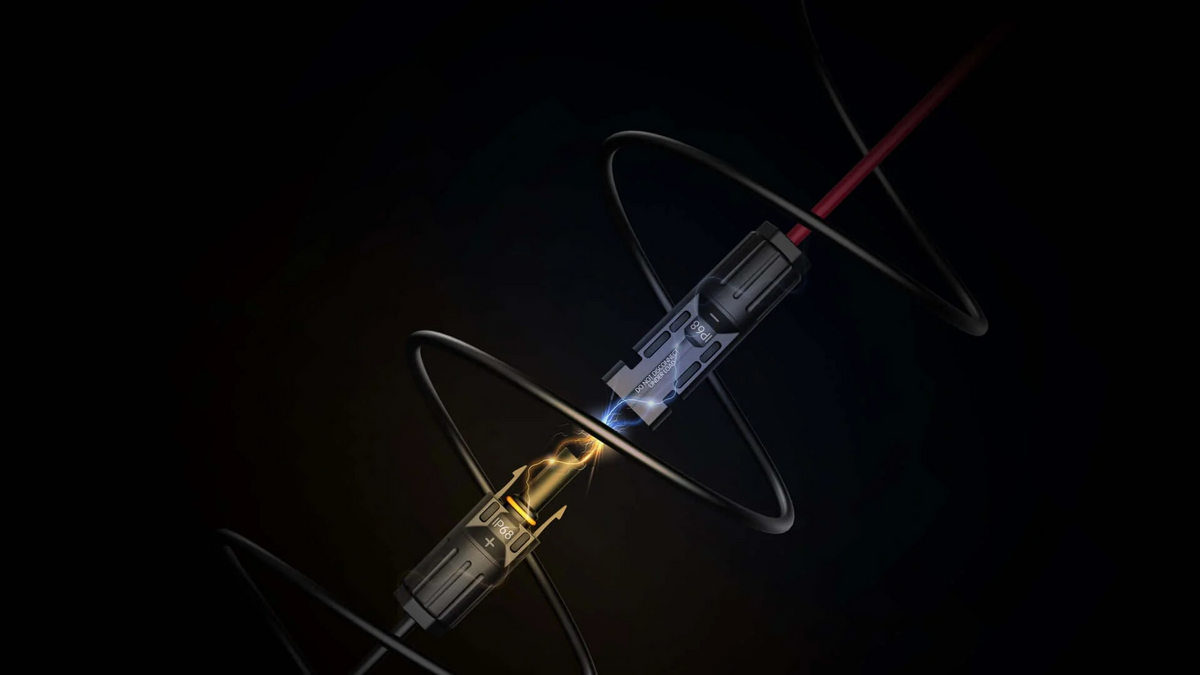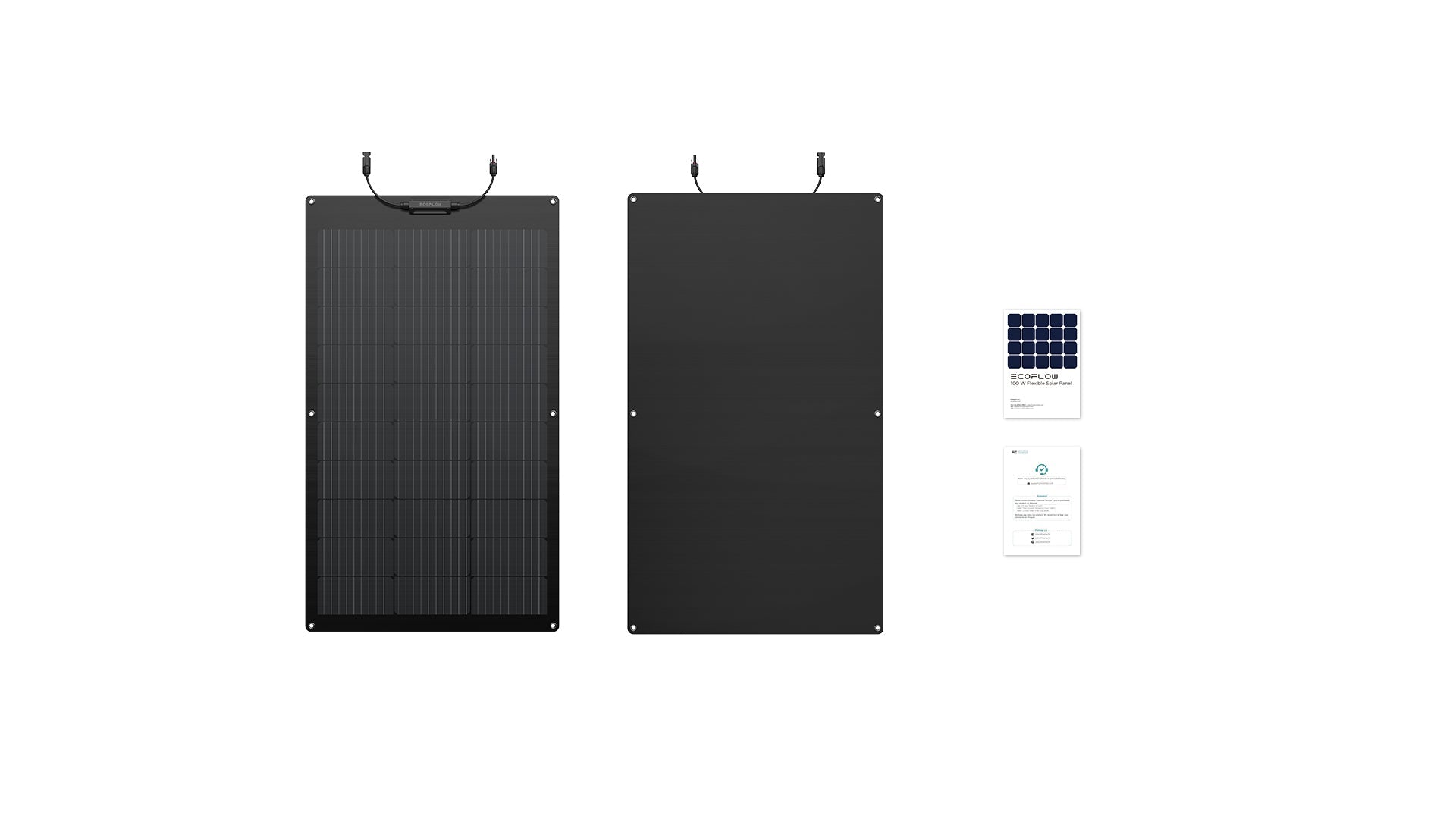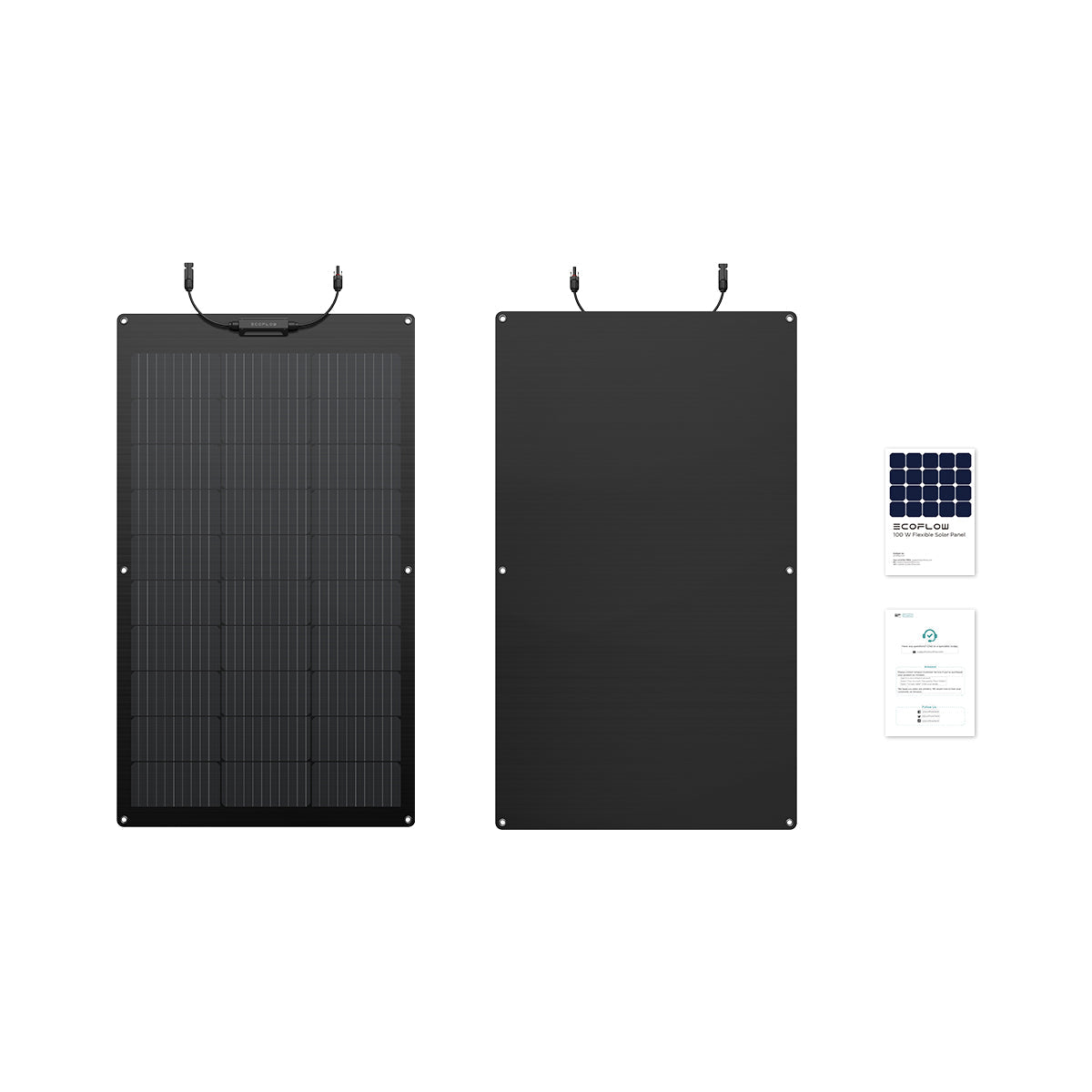 1. 100W Flexible Solar Panel 2. User Manual and Warranty Card

*The solar to XT60 charging cable is included in EcoFlow portable solar panels.
Solar Panel Weight
Approx. 2.3 kg
Dimensions
105.5*61.2*2.5 cm
Open Circuit Voltage
20.3V
Short Circuit Current
6.3A
Maximum Operating Voltage
17.1 V
Maximum Operating Current
5.9 A
Temperature Coefficient of Rated Power
-0.39%/°C
Temperature Coefficient of Open Circuit Voltage
0.33%/℃
Temperature Coefficient of Short Circuit Current
0.06%/℃
Maximum System Voltage
600 VDC (UL)
Maximum Fuse Current
15 A