Make it a triple.
Double or triple the capacity of your DELTA Pro to 7.2kWh or 10.8kWh. That'll give you days of power for your essential appliances.
Charge anytime, anywhere.
DELTA Pro's Smart Extra Battery benefits from all the charging methods DELTA Pro has, including 6500W MultiCharge. That means you can charge anytime, anywhere as long as your extra battery is connected to DELTA Pro. Once connected, they'll charge/discharge in unison, keeping the battery percent level across both units.
Ready for any emergency.
When the going gets tough and you're out of charge options, get a 1800W DC fast charge with EcoFlow Smart Generator (sold separately). Just plug the generator directly into your extra battery via the port on the back. This works even when disconnected from your DELTA Pro.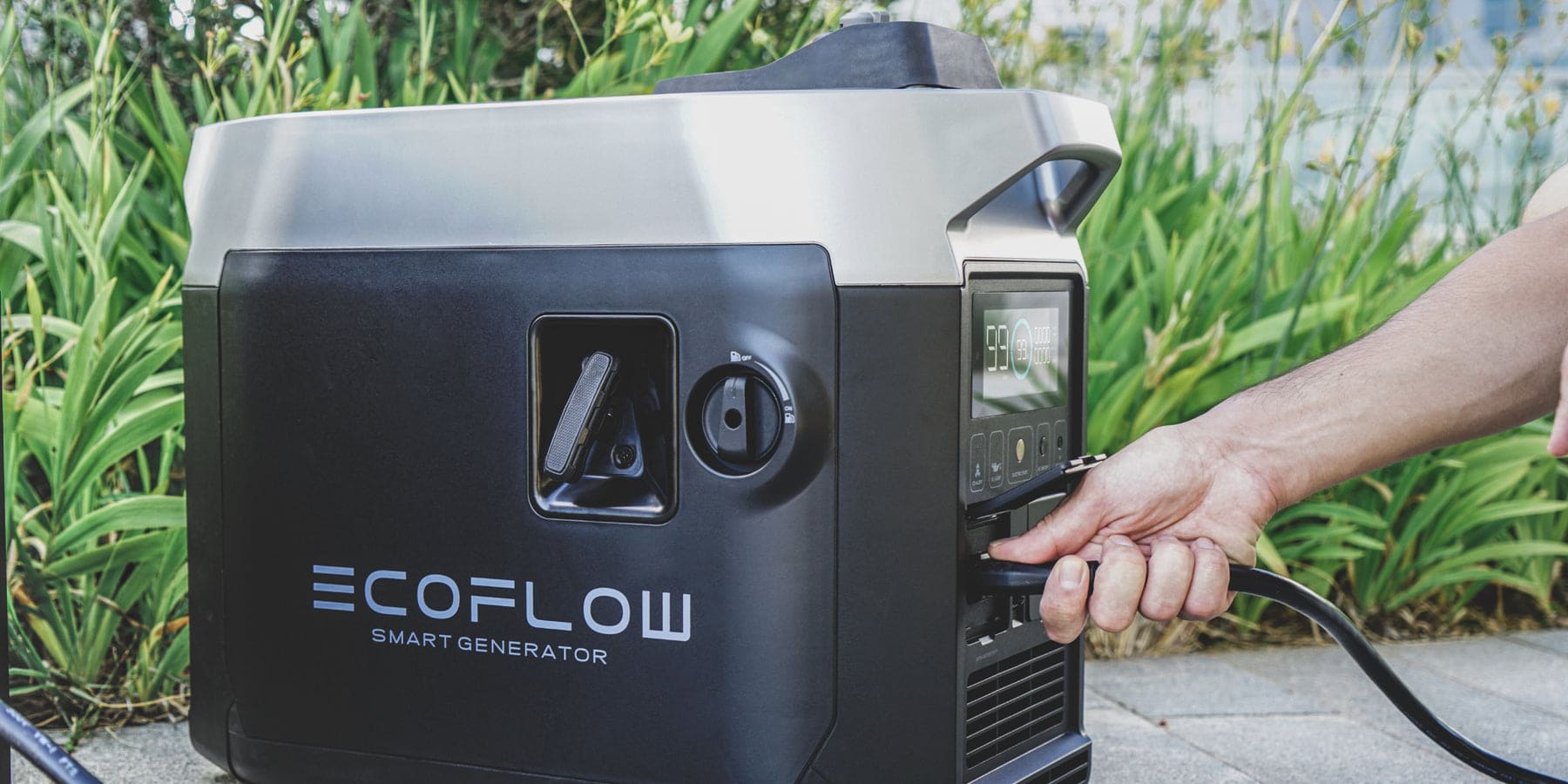 Stay informed.
The Smart Extra Battery sports a bright LCD screen on the front of the unit giving you all the info you need. Output, input, remaining charge and time remaining. It's all there. Need on the go info? The EcoFlow app can tell you all that & a whole lot more.
1.DELTA Pro Smart Extra Battery 2.DELTA Pro Extra Battery Cable 3.Handle Cover 4.User Manual
Frequently Asked Questions
For each DELTA Pro unit, you can link an extra two batteries, bringing you up to 10.8kWh of capacity.
DELTA Pro's Smart Extra Battery can be monitored from the EcoFlow app, allowing you to monitor & control your batteries from afar.
Yes, you can when using the Smart Generator as part of your ecosystem. For other charging methods, you should connect your Smart Extra Battery to the DELTA Pro unit first.
The charge speed varies depending on your chosen charge method. But in short, it charges fast. The fastest way to charge is by utilizing MultiCharge to reach a 6500W charge speed. With that, you can charge both your DELTA Pro and the extra battery in <2 hours. And via a standard AC wall outlet, you can expect a full charge in 2.7 hours assuming your DELTA Pro unit is fully charged.
Model Name
DELTA Pro Smart Extra Battery
Battery Cycle Life
6,500 cycles to 50% capacity, 3,500 cycles to 80% capacity
Shelf Life
1 year (after a full charge)
Dimension
25 x 11.2 x 16.4 in / 63.5 x 28.5 x 41.6 cm
Weight
Approx. 84lbs / 38kg
Great set up
Very easy set up and charging. The wheels are sturdy and the wireless interface worked very well. Hooked up to the delta pro and smart generator also seemless. Had to use it for a power outage for 12 hours and worked running TV, internet and refrigerator and extra freezer. No issues at all. Great product
You got the power
Yes, you have the power, no it is prepared for times if power goes out and we can sustain minimum essential for long periods of time
DELTA PRO EXTRA BATTERY
I really like the Delta Pro extra battery but it has no inputs. How hard would it be to add some functionality and it would even look better? The battery comes as advertised. I would still recommend this extra battery to a friend because it is awesome. The charge rate is very fast (about two hours from one third charge). The price is right and quality is outstanding. It is super easy to use, my 8 year old grand daughter had it up and running in no time. Even my wife thinks this is cool. The product reviews just don't do it justice. I compared it to the other main players and they just did not add up. BLUETTI didn't even come close when compared to ECO FLOW DELTA PRO! I live in Albuquerque New Mexico and we have lots of sun here so I also bought two solar panels and that's the main way I keep these two bad boys charged (my ECO FLOW Delta Pros).
Most Advanced Generator in its Class
I own this Delta Pro as well as three other Ecoflow products. I also own other brands including Jackery. In my opinion the Delta Pro wins out in multiple fronts - including the battery chemistry used, cost per watt hour, and the supporting app and features which can be customized within. Among these the charge rate was my favorite aspect to control. I picked this up for power outages in my area and so far it's served that purpose well. It's more power than I actually need but it's nice to not worry about "whether it will work" when powering any of my appliances. Build quality is very good and from the various tear down videos I've seen the consensus seems to support that this is a well built and well engineered product. I also picked up the cover for it which is visible in the picture. It also fits the Pro well and allows operation without removing it and stores the ac adapter. I'll also mention that Ecoflow seems in general to keep pushing the market forward with their products which is a great thing. Solid product and good purchase.
Best Power solution Ever
This is the greatest thing since sliced bread for backup power nothing better today.