Pair your WAVE 2 with an EcoFlow DELTA Max 2000, and you'll get an astonishing 14 hr run time in Wave 2 Eco Mode. Compared to using other portable power stations, it's 28% more efficient. Experience longer-lasting comfort in your tent, RV, or home with its powerful and portable design.
Fastest cooling and heating
The world's first wireless portable AC with a heater.
EcoFlow's tailor-made compressor enables WAVE 2 to provide 5100 BTUs of cooling and 6100 BTUs of heating.
Prepare for ultimate comfort with WAVE 2!
5 min of cooling from 30℃ to 20℃ (-10℃)
5 min of heating from 20℃ to 30℃ (+10℃)
The Gold Standard in cooling - 120% more powerful than industry norms
* Drop 10℃ from 30℃ for 10m³ in 5 min with 5100 BTUs of cooling,
and raise 10℃ from 20℃ in 5 minutes for 10m³ with 6100 BTUs of heating in optimal running performance.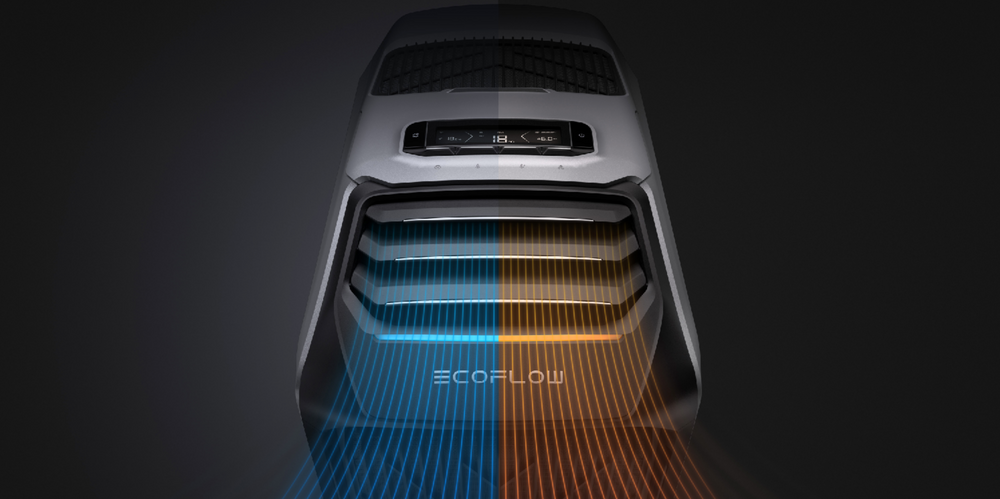 Installation-free!
The perfect air conditioner for any compact space!
It is extremely simple to use, requiring no installation or drainage*.
There are air duct adapters to fit any space. Enjoy the convenience of cooling and heating without any fuss.
* No drainage is needed in cooling mode when humidity is below 70%, but it is still needed in heating mode.
Peaceful snooze, quiet & long
With EcoFlow's advanced software algorithm, the WAVE 2 offers multiple modes and app control.
It runs quietly (44 dB) in Sleep Mode and up to 8 hours in Eco Mode.
Experience longer-lasting comfort in your tent, RV, or home with its powerful and portable design.
Eco Mode | 8 hours of runtime | Sleep Mode | As quiet as 44dB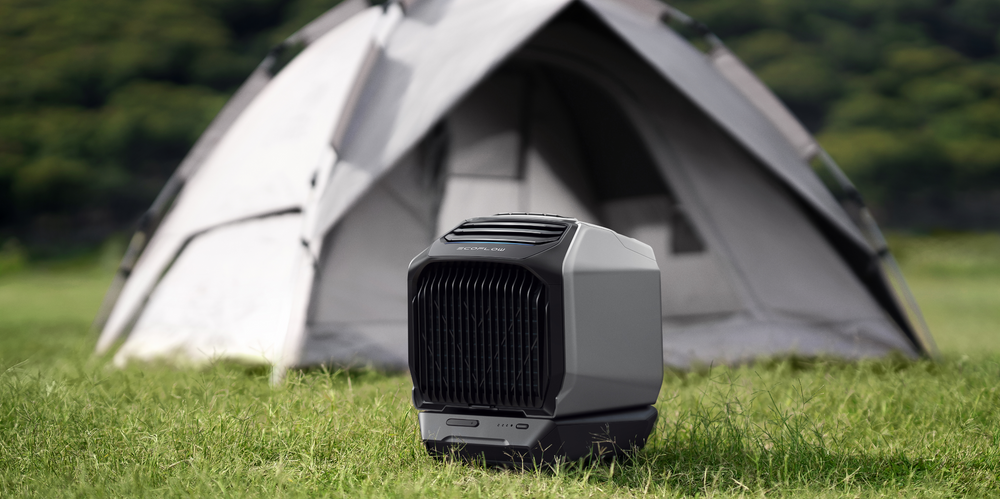 Expandable home backup power.
A single DELTA Max unit packs a 2kWh capacity that is expandable up to 6kWh with DELTA Max smart extra batteries. This means when a blackout hits, you can continue to power your important home devices such as your fridge and lights for hours on end.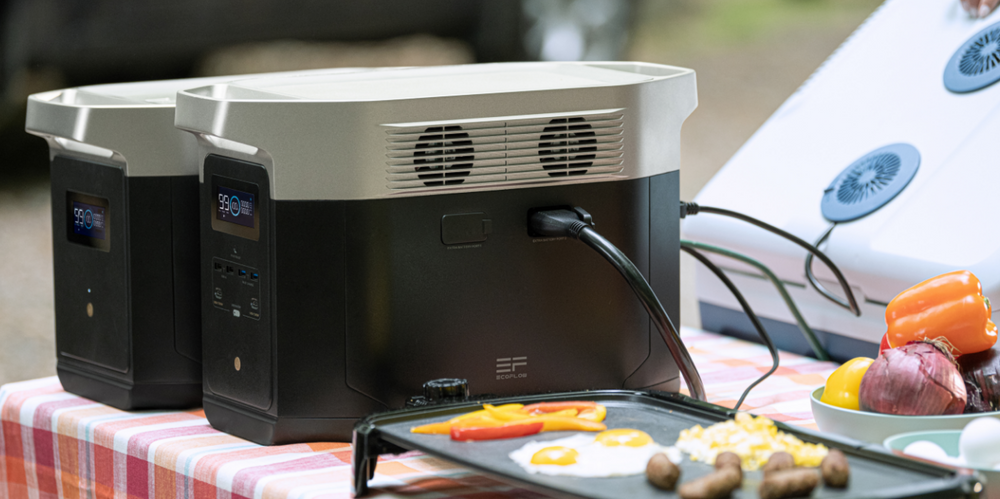 Convenient and fast dual charging.
DELTA Max charges up safely and rapidly from 0-80% in just 1 hour. And it gets even better. If you're looking for an even faster way to charge up DELTA Max, you can combine AC with the Smart Generator, AC with solar, or the Smart Generator with solar.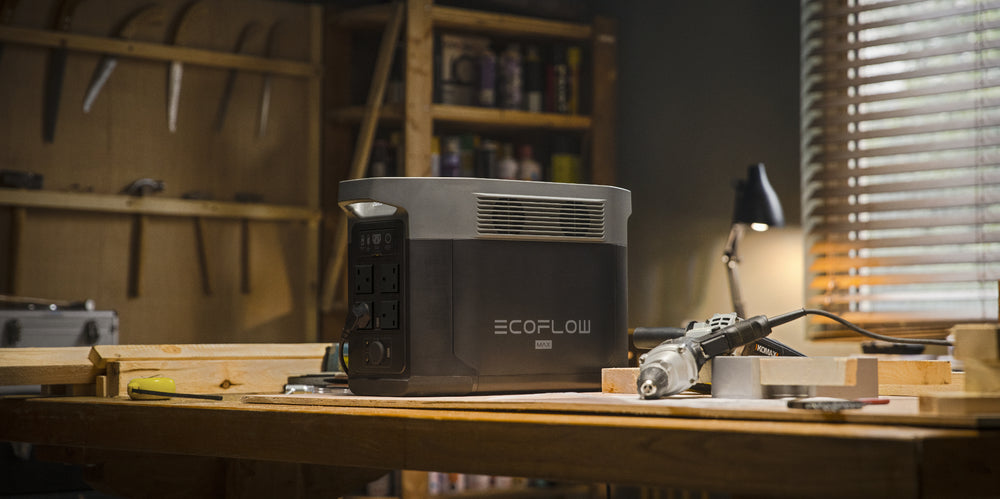 220W Portable Solar Panels
Our 220W portable solar panel offers high solar output, conversion efficiency rating,
and a convenient folding design so it's ready to grab and go at any time.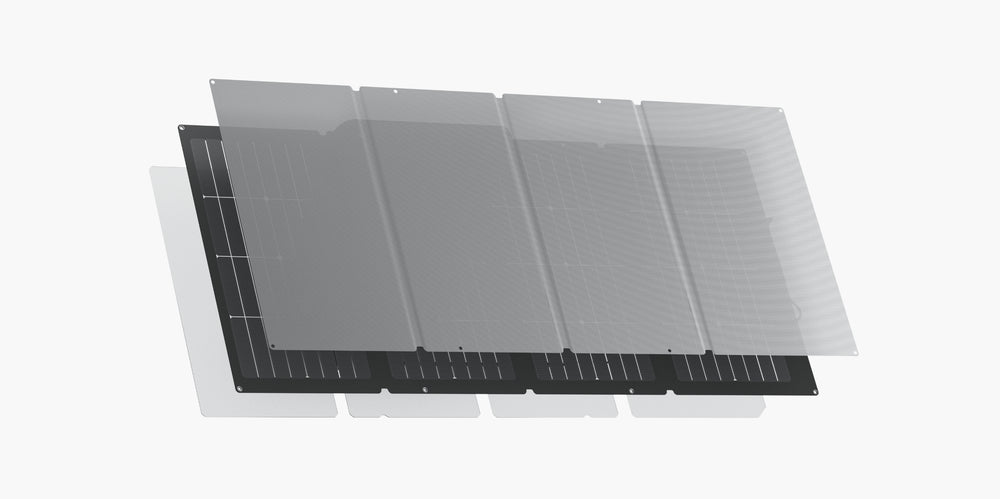 Charge faster,wherever you go.
A single solar panel with a unique folding design,our 220W solar panel combines powerful energy production with portability.
To achieve a highersolar conversion efficiency of up to 23%, we use multi busbar monocrystalline cells, so you get evenmore energy to recharge your portable power.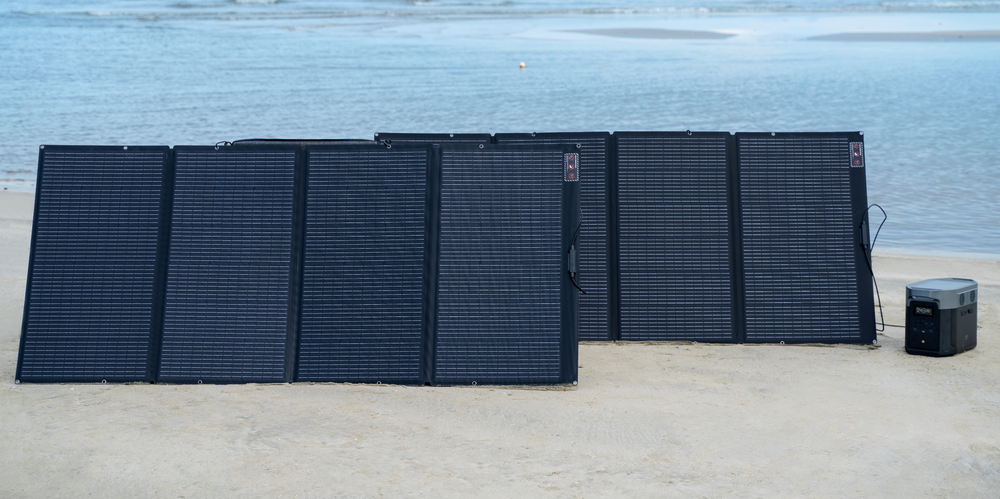 Specs of WAVE 2
Wi-Fi
This product supports 2.4G Wi-Fi only
AC Input
100-240V 50/60Hz, 820W max
Specs of DELTA Max 2000
Extra Battery
Support one DELTA Max battery or two DELTA Max battery
AC Output
Pure Sine Wave, 2400W total (surge 4600W), 230V~ (50Hz/60Hz)Max Device(s)
Power Supported by X-Boost
USB-A Output(×2)
5V 2.4A, 12W max, per port
USB-A Fast Charge (x2)
5V/2.4A, 9V/2A, 12V/1.5A, 18W
USB-C Output (x2)
5/9/12/15/20V 5A, 100W max
Cycle life
800 cycles to 80+% capacity
Specs of 220W portable solar panel
Dimensions
82*183*2.5 cm (32.3*72.0*1.0 in)
Short Circuit Current
13A (Imp 12.0A)Front Side/8.8A(Imp8.4A)Rear Side