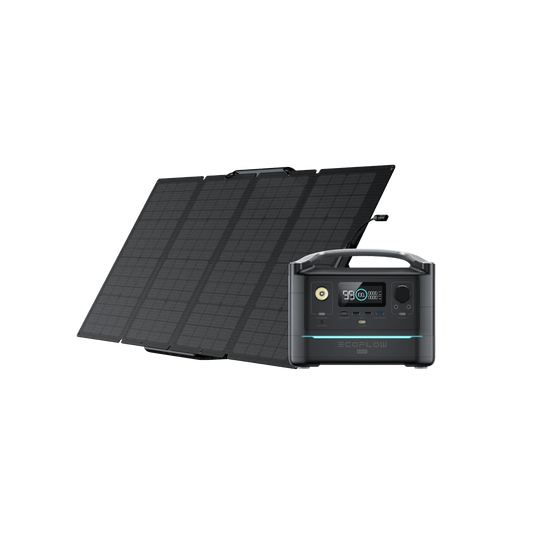 Convert sunlight into clean, renewable energy using 400W portable solar panels, perfect for camping, RVs, and home use.


Universal


Seamless


Foldable
Portable
Travel-friendly
With a compact, folding design and shoulder strap, easily carry a 400W portable solar panel to your campsite or store in your RV while you're on the move.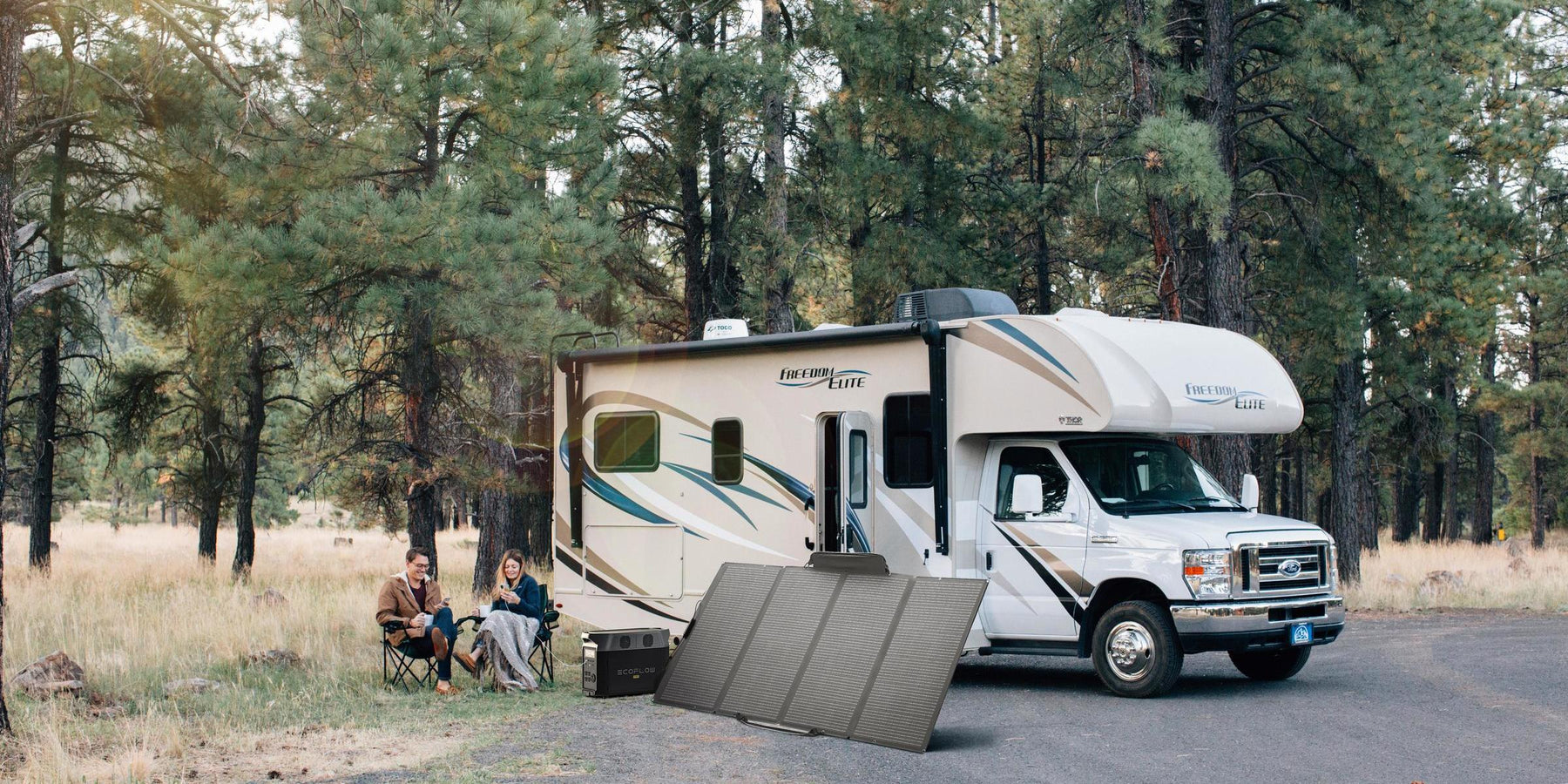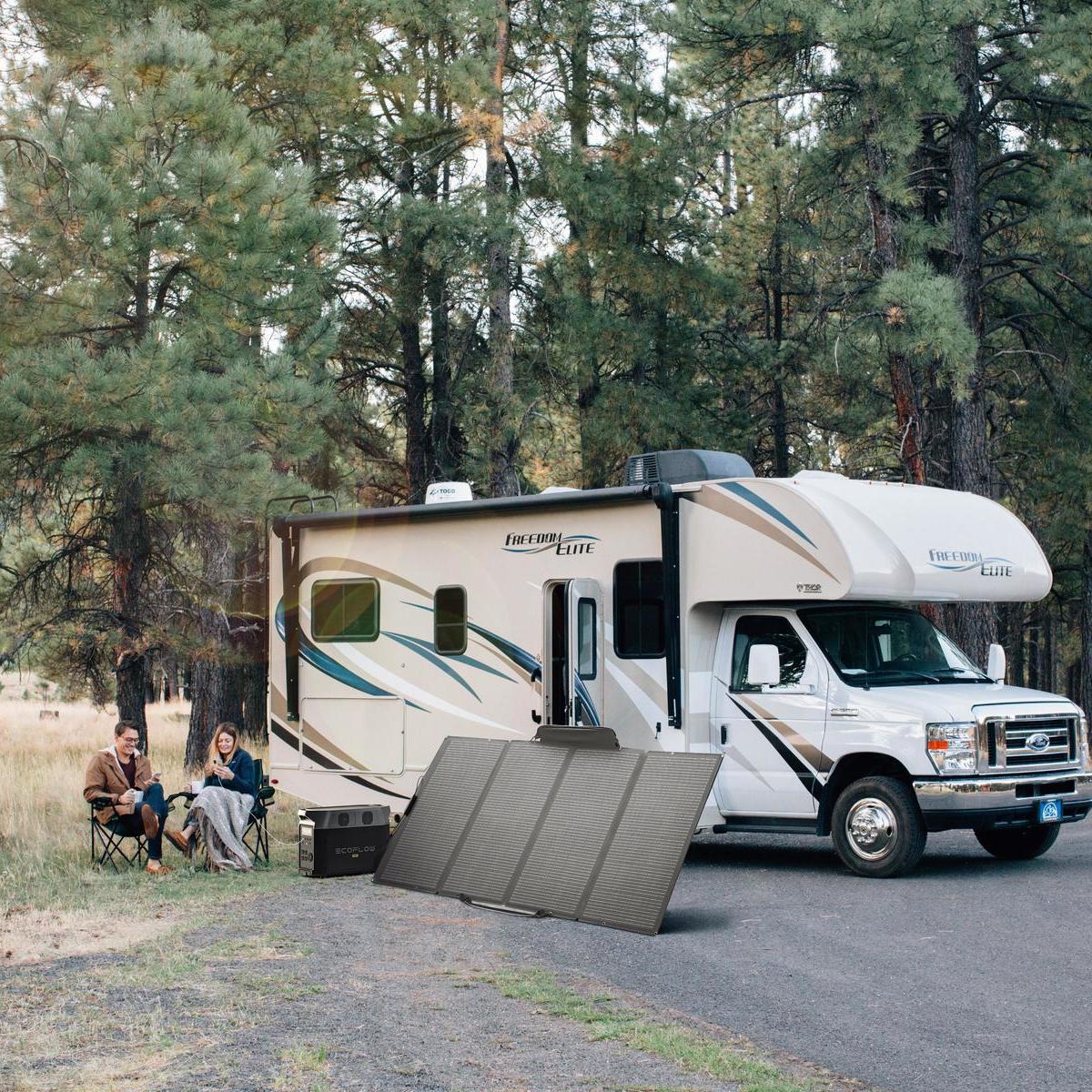 Stands & Delivers
Protect your panels with a lightweight case that turns into a practical stand. Prop up your solar panels anywhere you go and get just the right angle to capture the sun.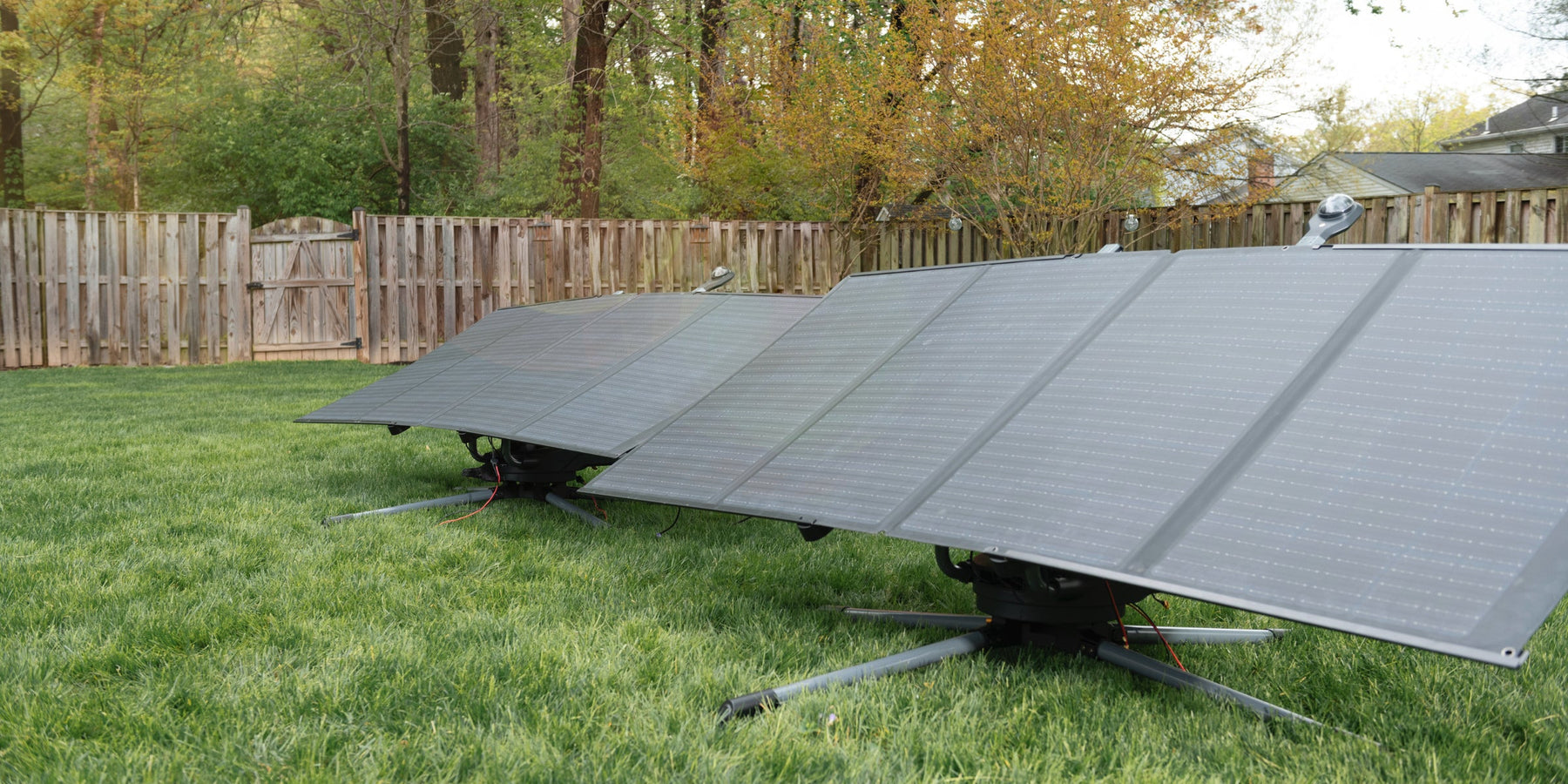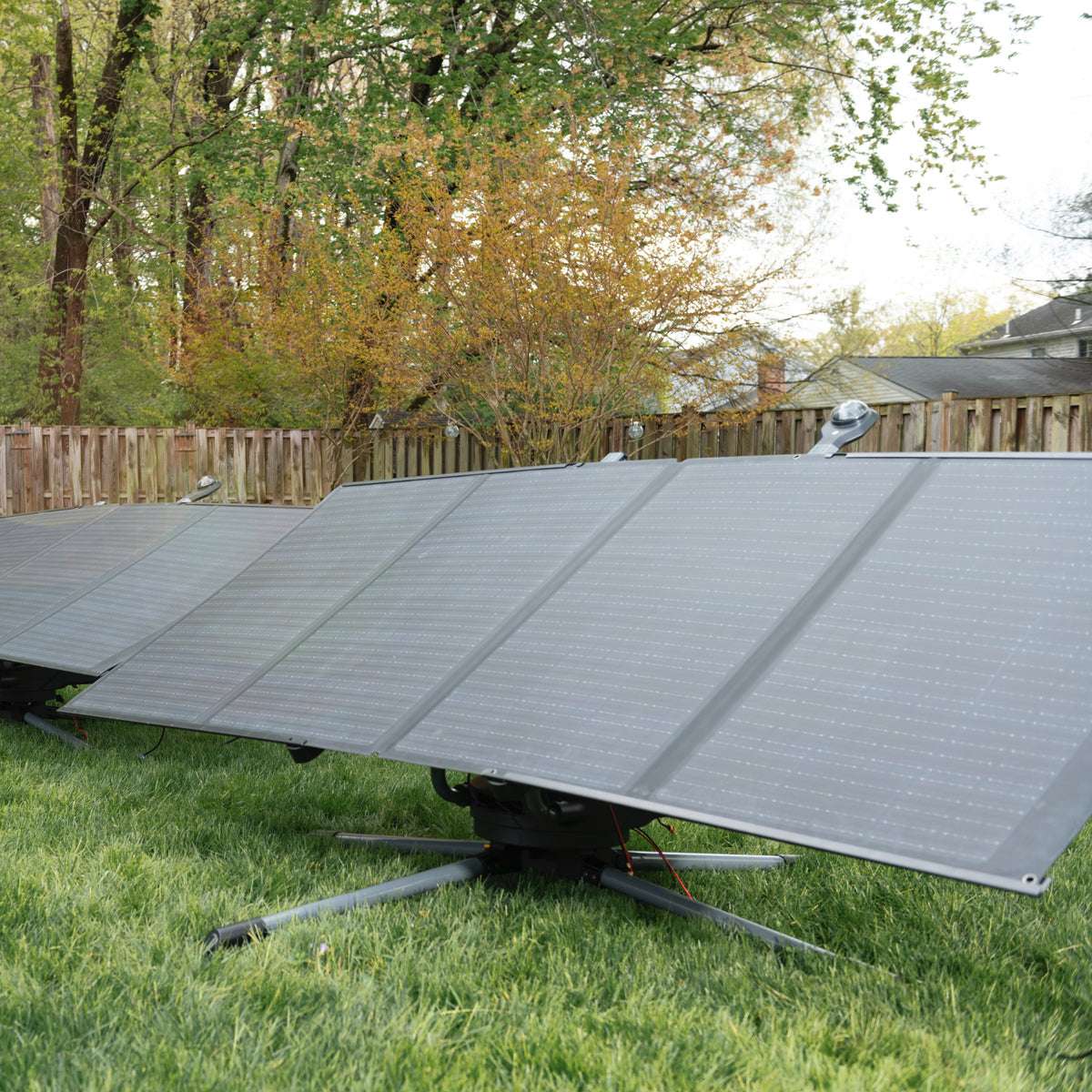 Durable & Waterproof
Made from layers of robust materials that offer both flexibility and strength, take your portable solar panels into the wildest terrain. An IP68 waterproofed surface protects solar cells from debris, dust, and water.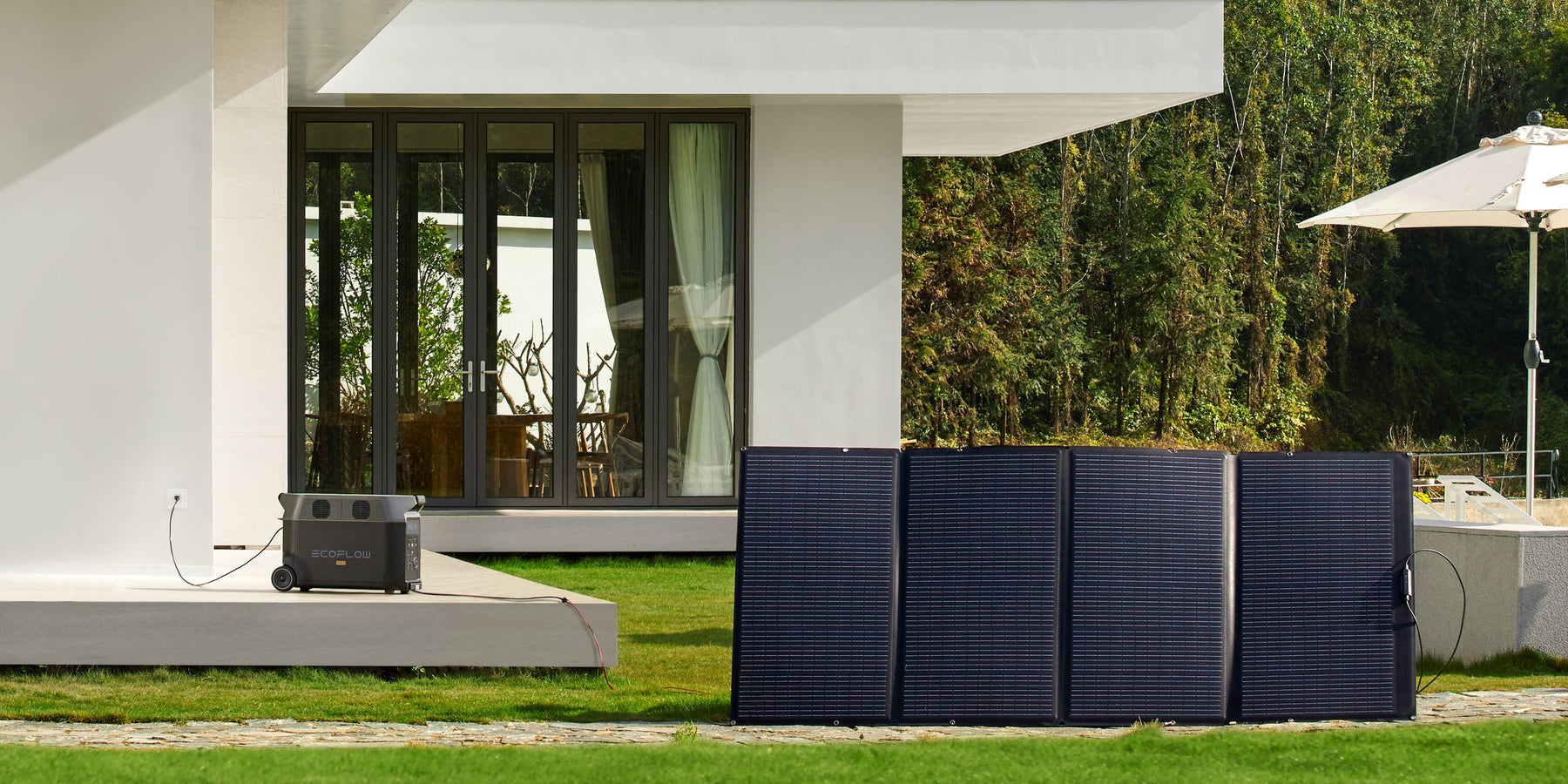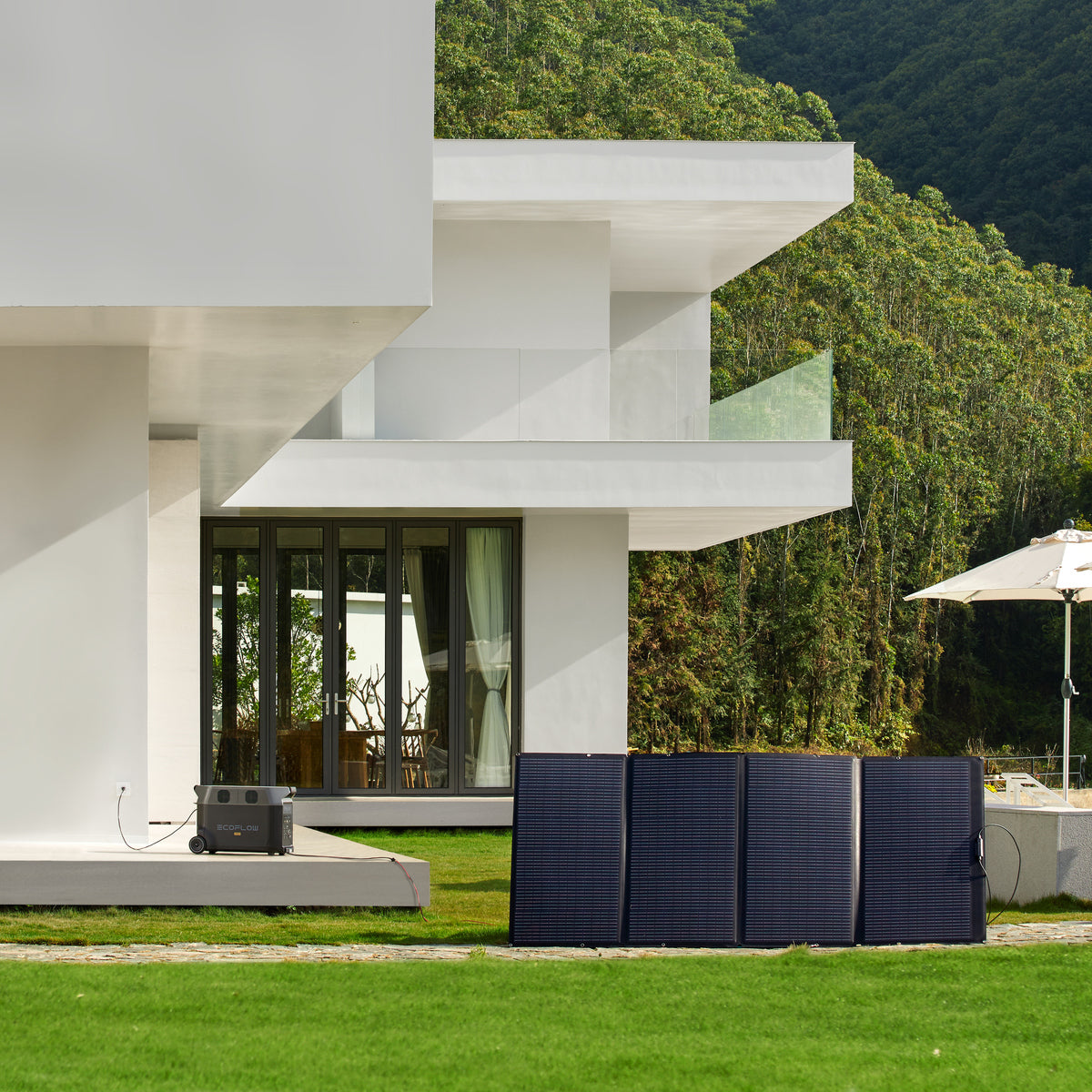 Works with all EcoFlow Portable Power Stations
Plug into any EcoFlow solar generators to instantly collect the sun's rays. With the universal solar connector, they also work with most third-party generators.
Stable & Reliable Energy
Pair your 400W portable solar panels with an EcoFlow power station for a reliable power supply. Using MPPT technology, the generator adjusts its efficiency levels to offer a high 22% conversion rate.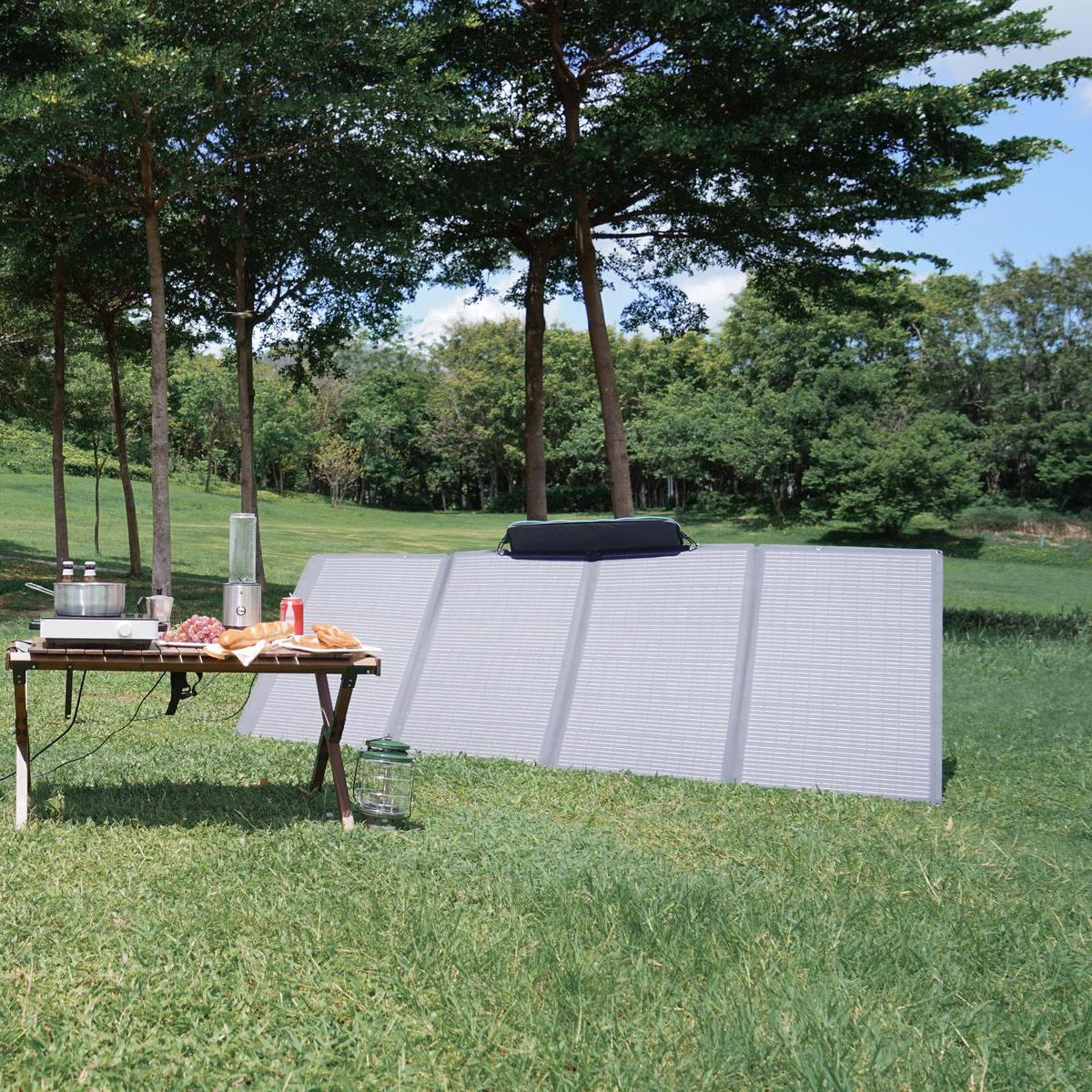 110W Solar Panel
Rated Power : 110W (±5W)
Unfolded : 178.5 x 42.0 x 2.5 cm
Efficiency : 22-23%
Warranty : 12 Months
R 5,399.00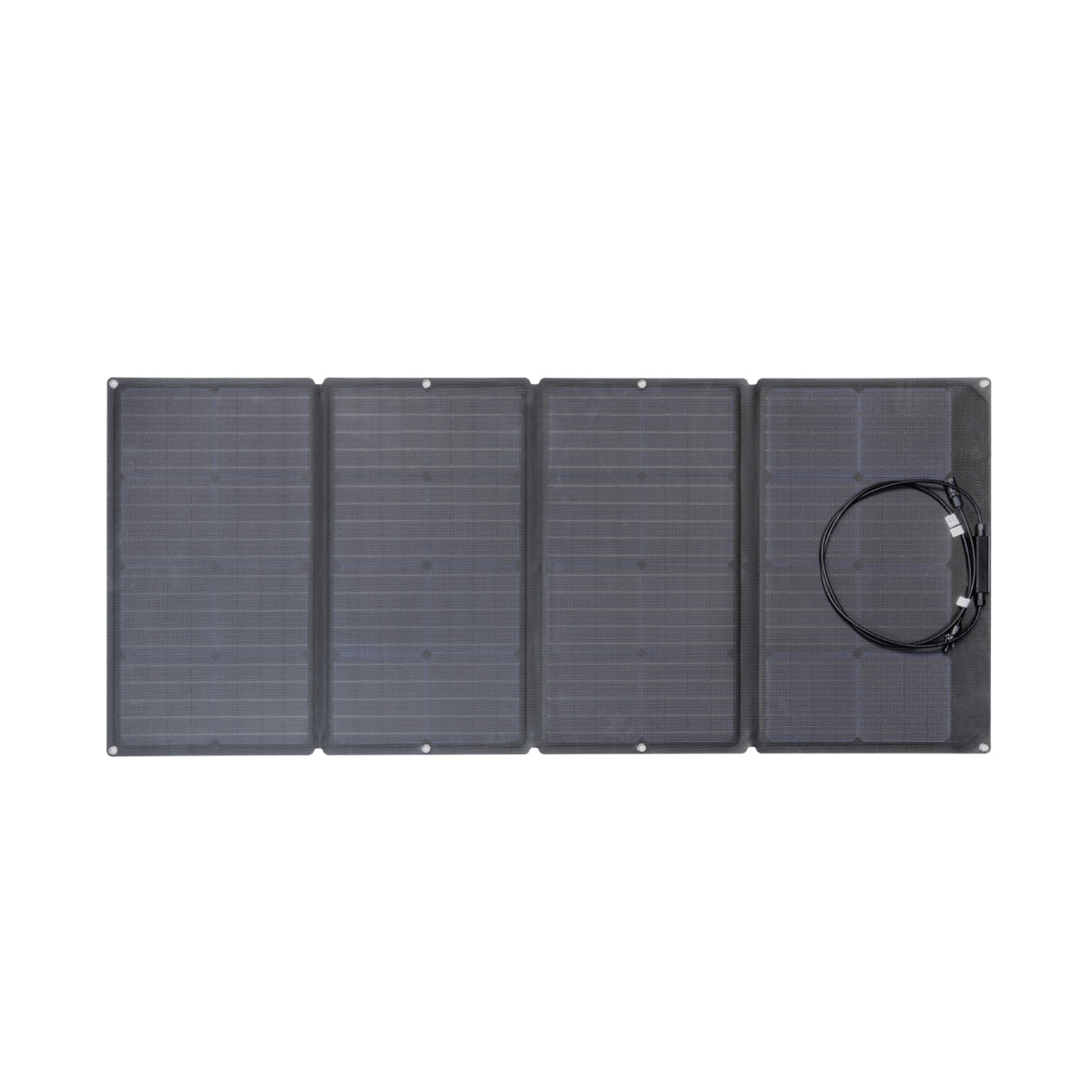 160W Solar Panel
Rated Power : 160W (±5W)
Unfolded : 157 x 68 x 2.4 cm
Efficiency : 21-22%
Warranty : 12 Months
R 6,889.00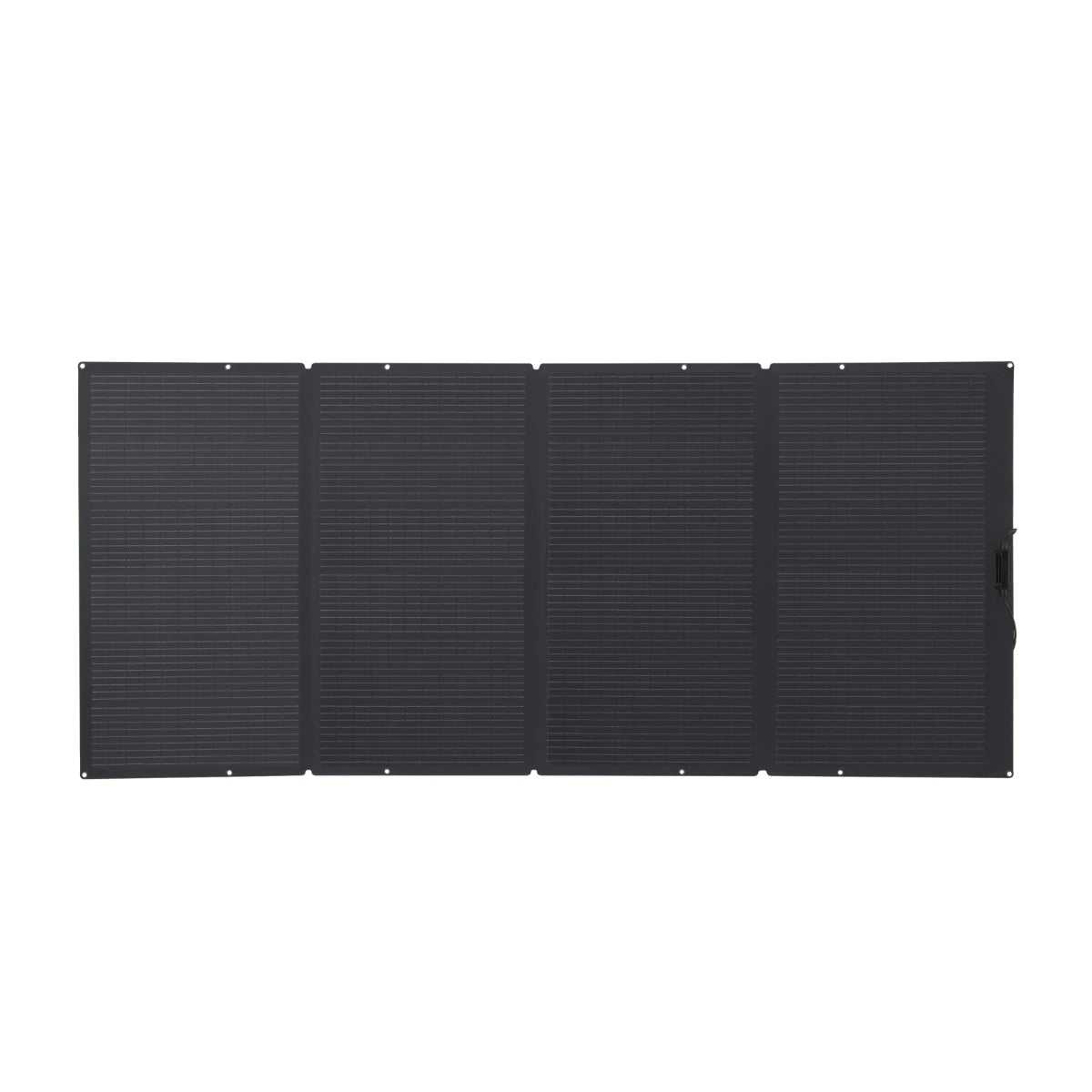 400W Solar Panel
Rated Power : 400W (±5W)
Unfolded : 236.5 x 105.8 x 2.5 cm
Efficiency : 22.6%
Warranty : 12 Months
R 18,299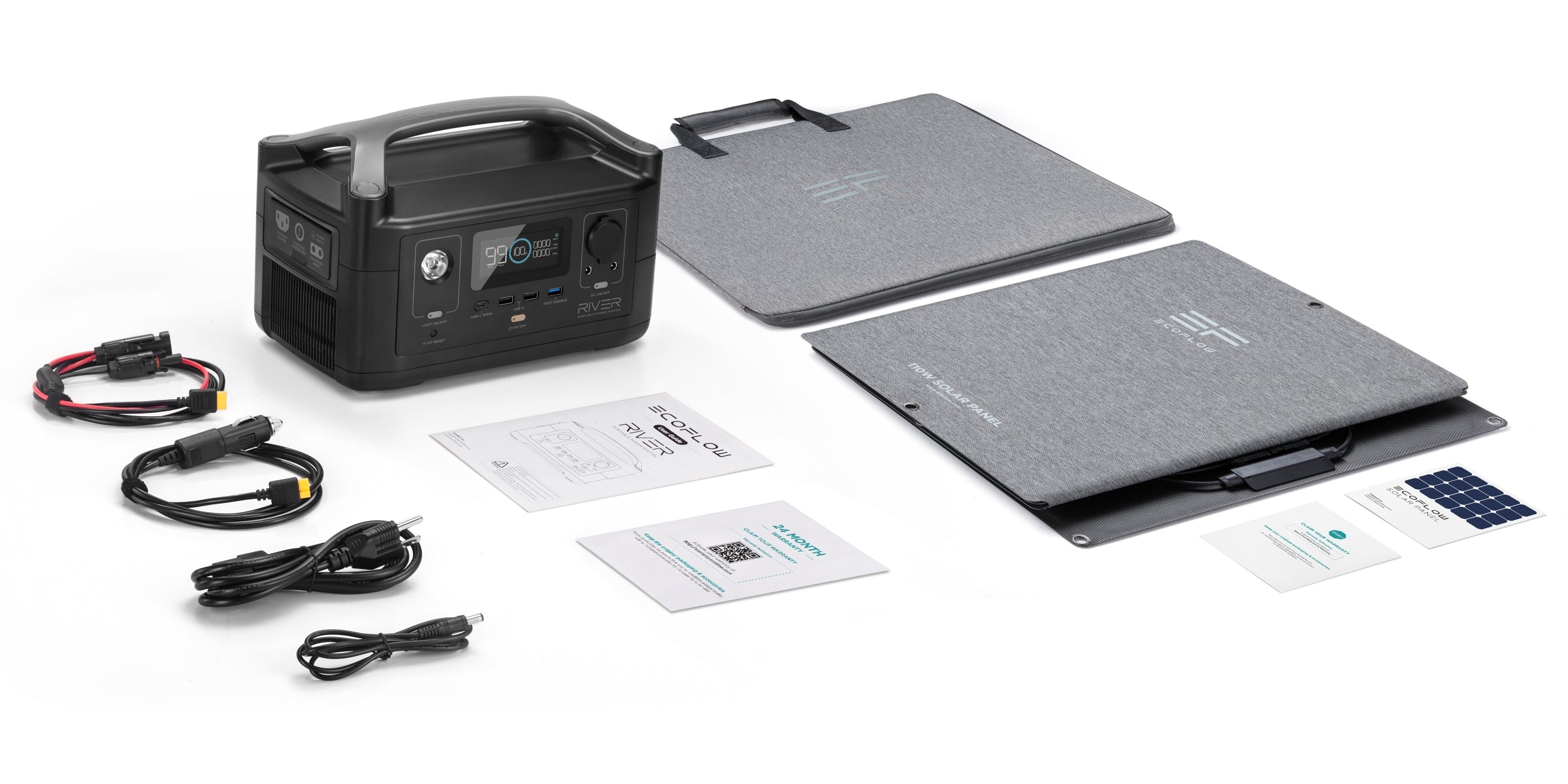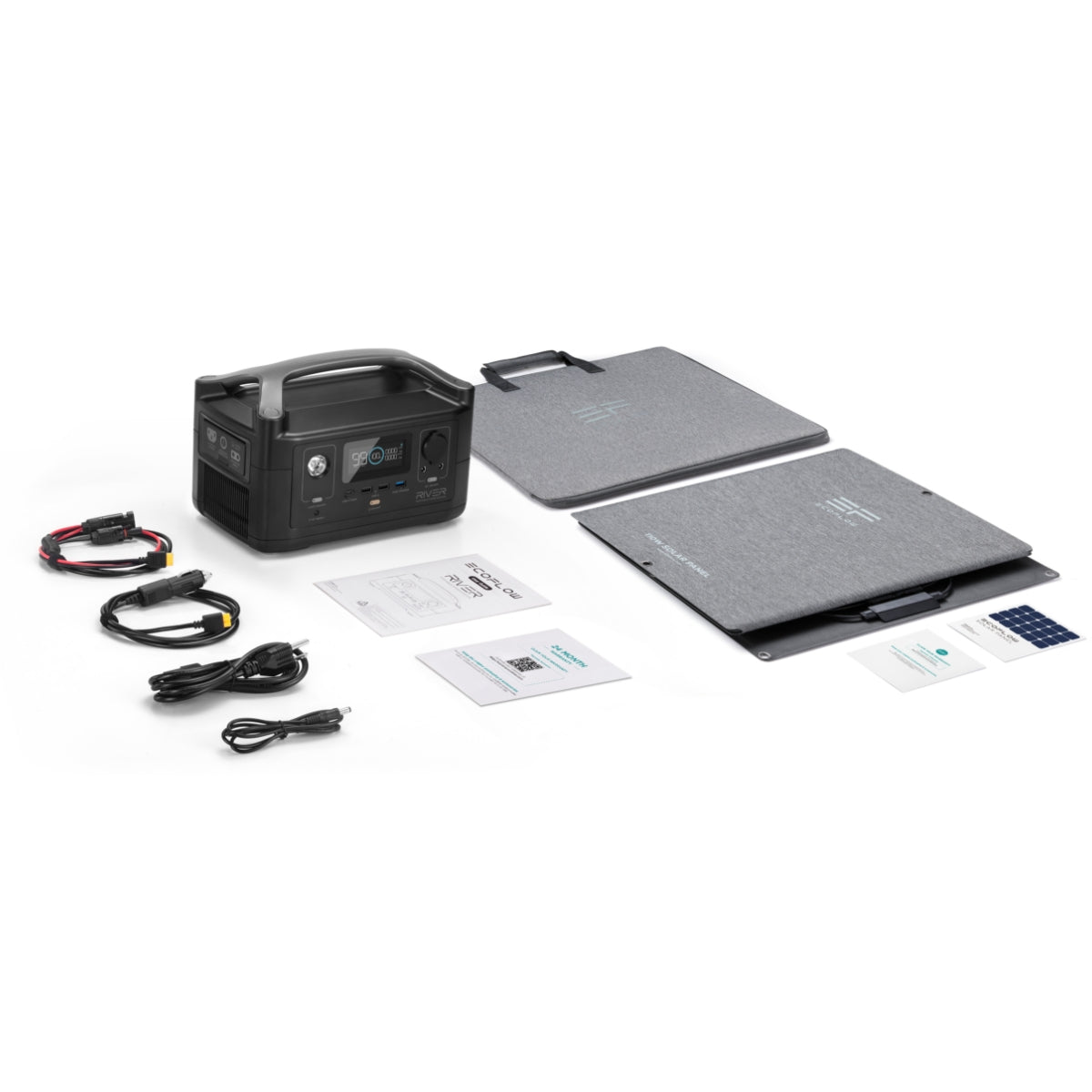 1. EcoFlow RIVER Max Portable Power Station 2. DC5521-DC5525 Cable 3. Solar to XT60 Charging Cable 4. 1.5m AC Charging Cable 5. 1.5m Car Charging Cable 6. User Manual 7. Warranty Card 8. 160W Solar Panel 9. 160W Solar Panel Bag 10. 160W Solar Panel User Manual
Frequently Asked Questions
Portable solar panels are an extremely effective, clean, and renewable way to charge a portable power station. EcoFlow 400W portable solar panels have a larger wattage than typical solar panels and are more efficient due to their monocrystalline cells. Additionally, EcoFlow portable power stations use an MPPT algorithm that ensures a constant energy supply. Unlike static solar panels, portable solar panels are easily moved and adjusted depending on where the sun is in the sky.
Positioning portable solar panels at an angle between 30-45 degrees, facing the direction of the sun, is best. EcoFlow portable solar panels have a built-in stand that can be adjusted, depending on where the sun is in the sky.
Solar panels that are portable, foldable, and lightweight are the best kind for camping.
Cell Type
Monocrystalline silicon
Dimensions
41.7*93.1*0.98 in (105.8*236.5*2.5cm)
Open Circuit Voltage
48V (Vmp 41V)
Short Circuit Current
11A (Imp 9.8A)
Weight(Solar Panel)
Approx. 35.3lbs (16.0Kg)
Weight (with Kickstand Case)
Approx. 41.9 (19kg)
great product
Well made unit that is simple to hook up with the solar panels and the battery only weights about 15 pounds. It has a lot of various usb ports, outlets, etc.
RiverMax / Solar 160 W panels Bundle
Shipment info a bit misleading as the first email with tracking info implied both pieces would arrive at the same time. The RiverMax arrived first. No sign of the solar panels. I phoned and wrote to customers service. Phone customer service assured me the solar panels were on their way. I also got an email the next day with the tracking information. Good customer service.
I tried the RiverMax yesterday, hooking up a mini frig overnight. 12 hours later, about 50% drained. Not bad. That morning I hooked up the solar panels, with the frig still connected. It took about 3.5 hours to bring the RiverMax back to 100%. Not bad, actually pretty good. Had direct sunlight. Up to 116 Watts from the panels at times. Very good.
Have yet to try on a trip, but i expect the bundle will keep the frig cool, my devices charged. Very pleased.