Be in charge wherever you are. The EcoFlow 160W Solar Panel delivers ample and green power on the go.


Universal


Seamless


Foldable
Portable
Portable & Self-supportable
Carry this 15-pound panel in a case that doubles as a stand, giving you the best angle for solar charging.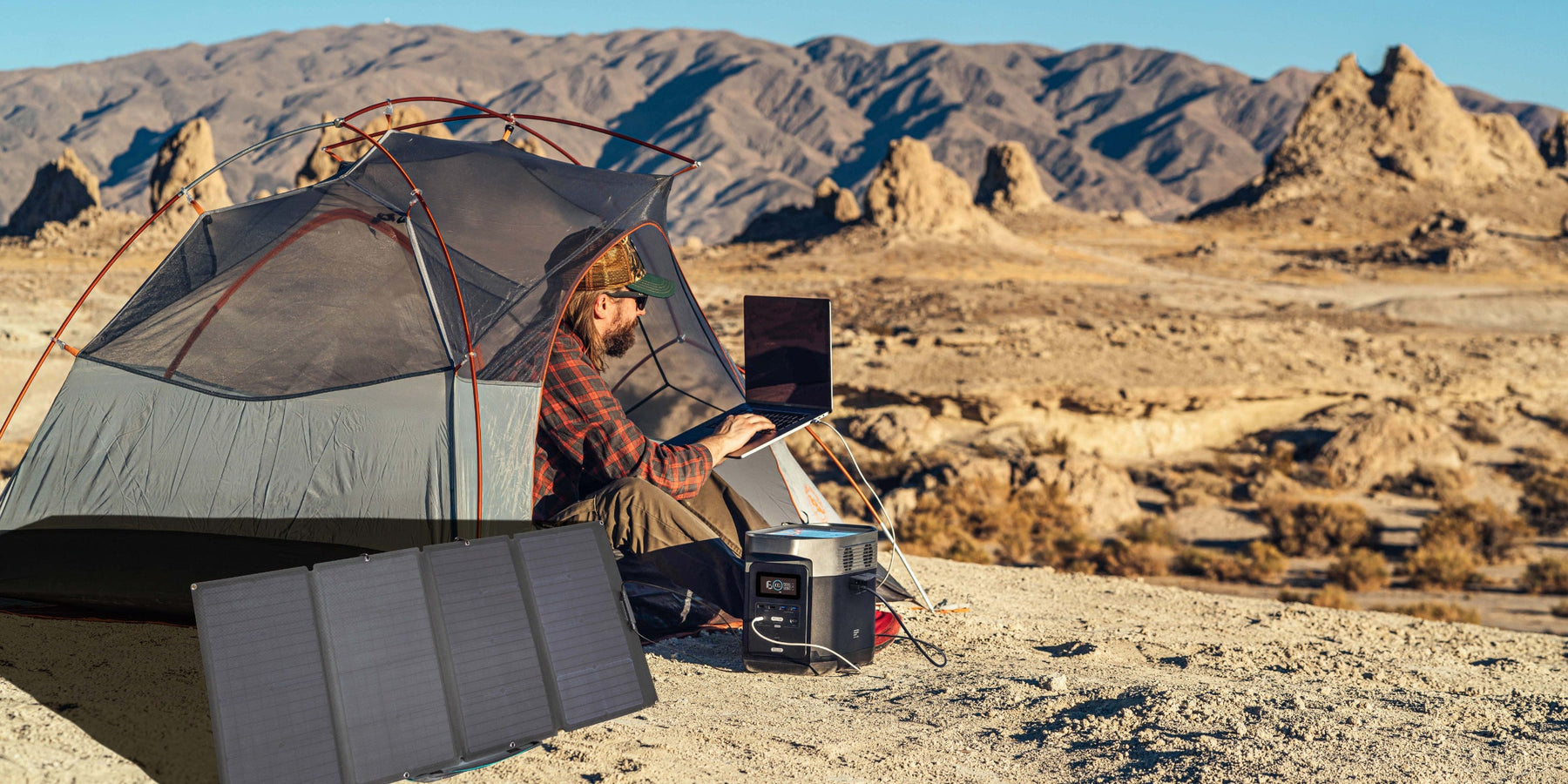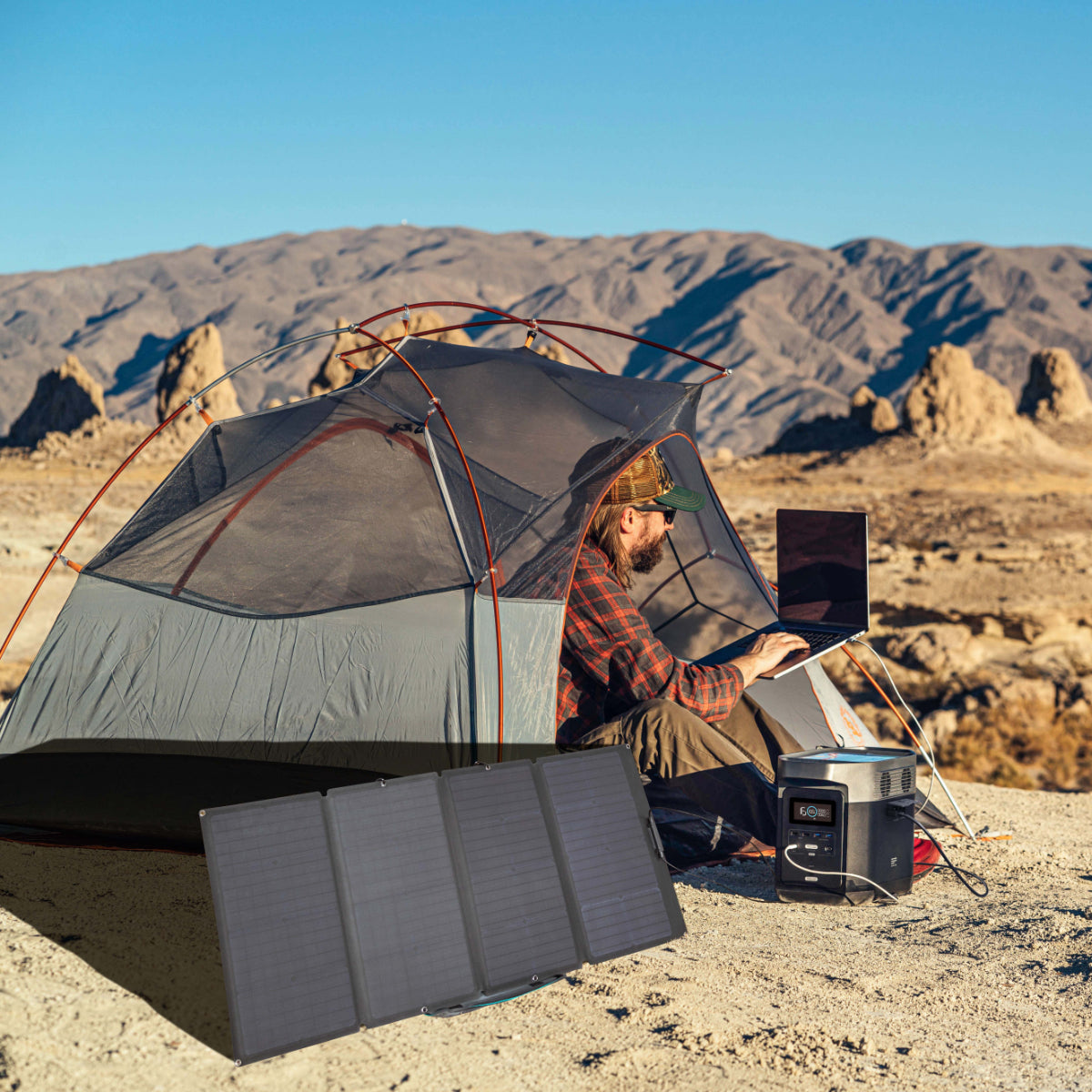 So Much More Sun
32 premium monocrystalline silicon cells provide a high conversion efficiency of 22%. Recharge even faster by chaining multiple panels in a series or in parallel.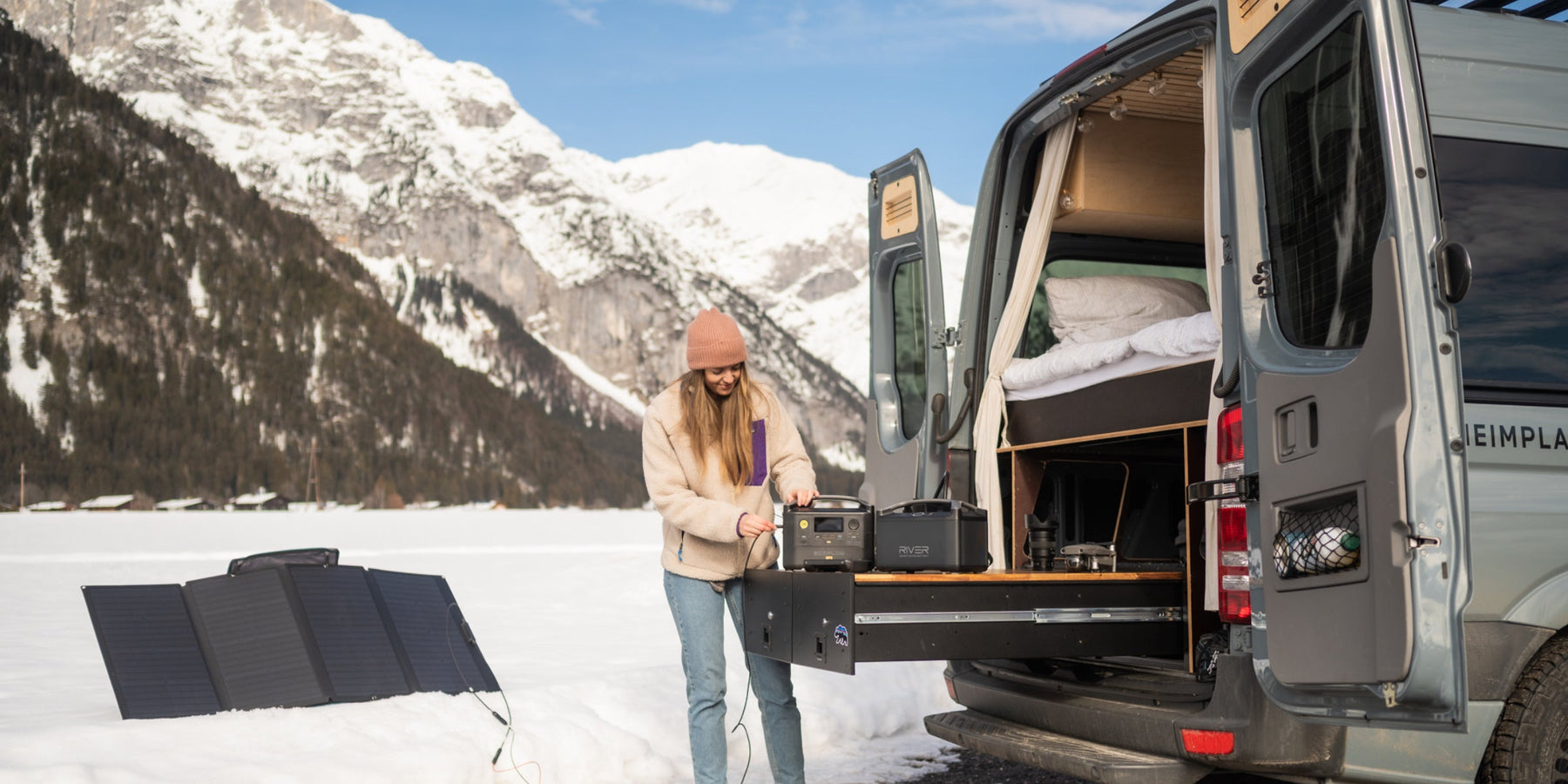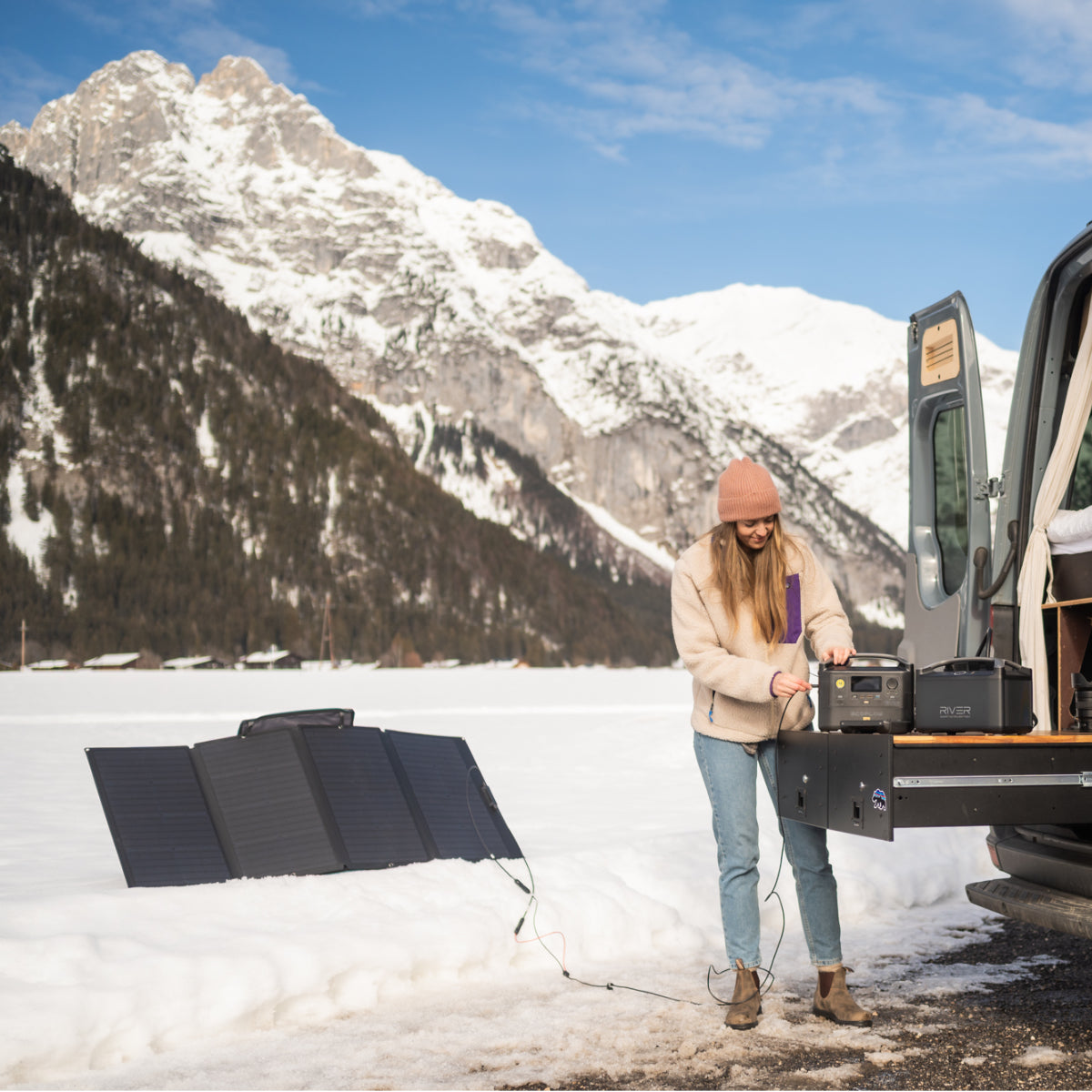 Waterproof & Durable
Designed to withstand your adventurous lifestyle, this seamless panel is submersible up to a meter for 30 minutes, and an ETFE film protects against ultraviolet rays.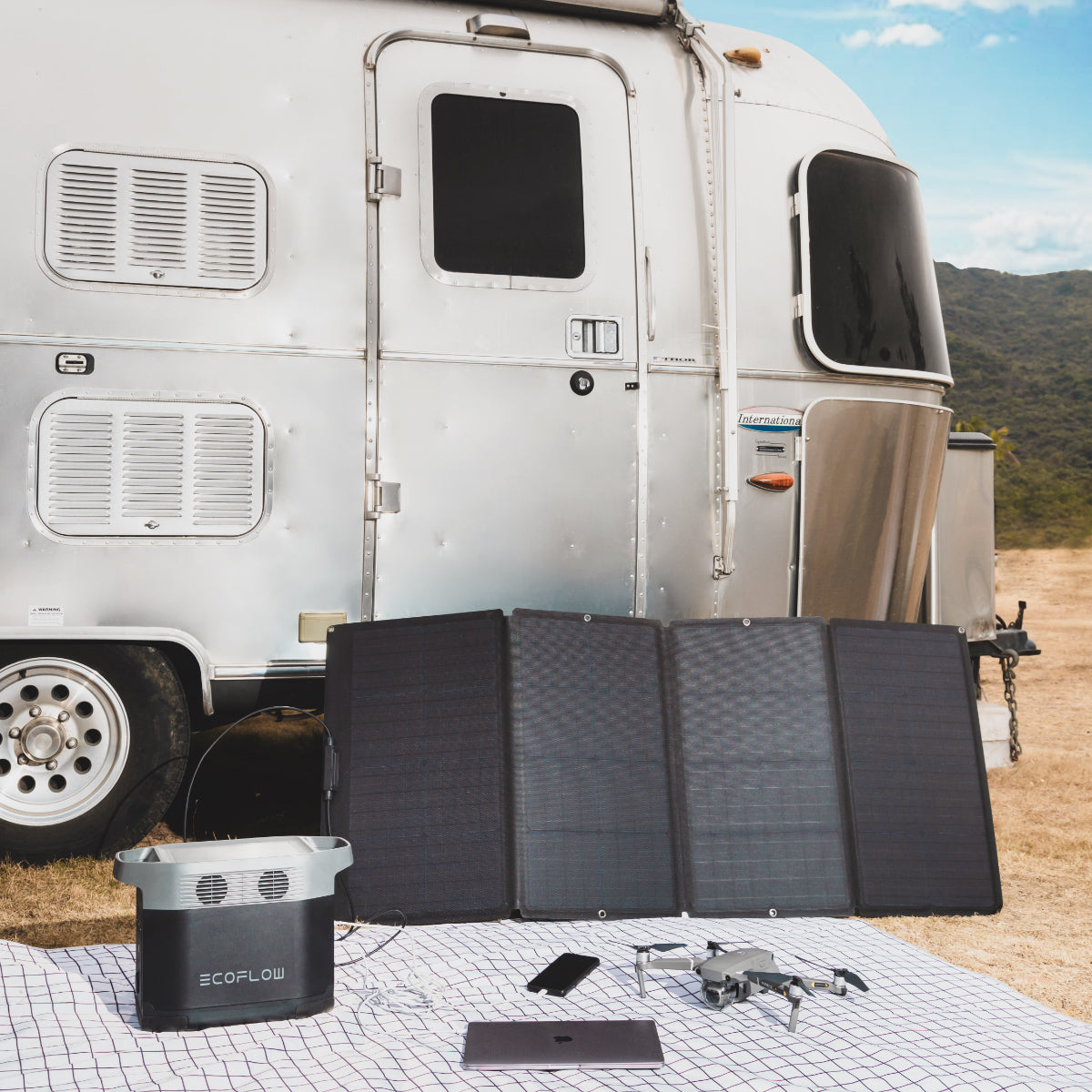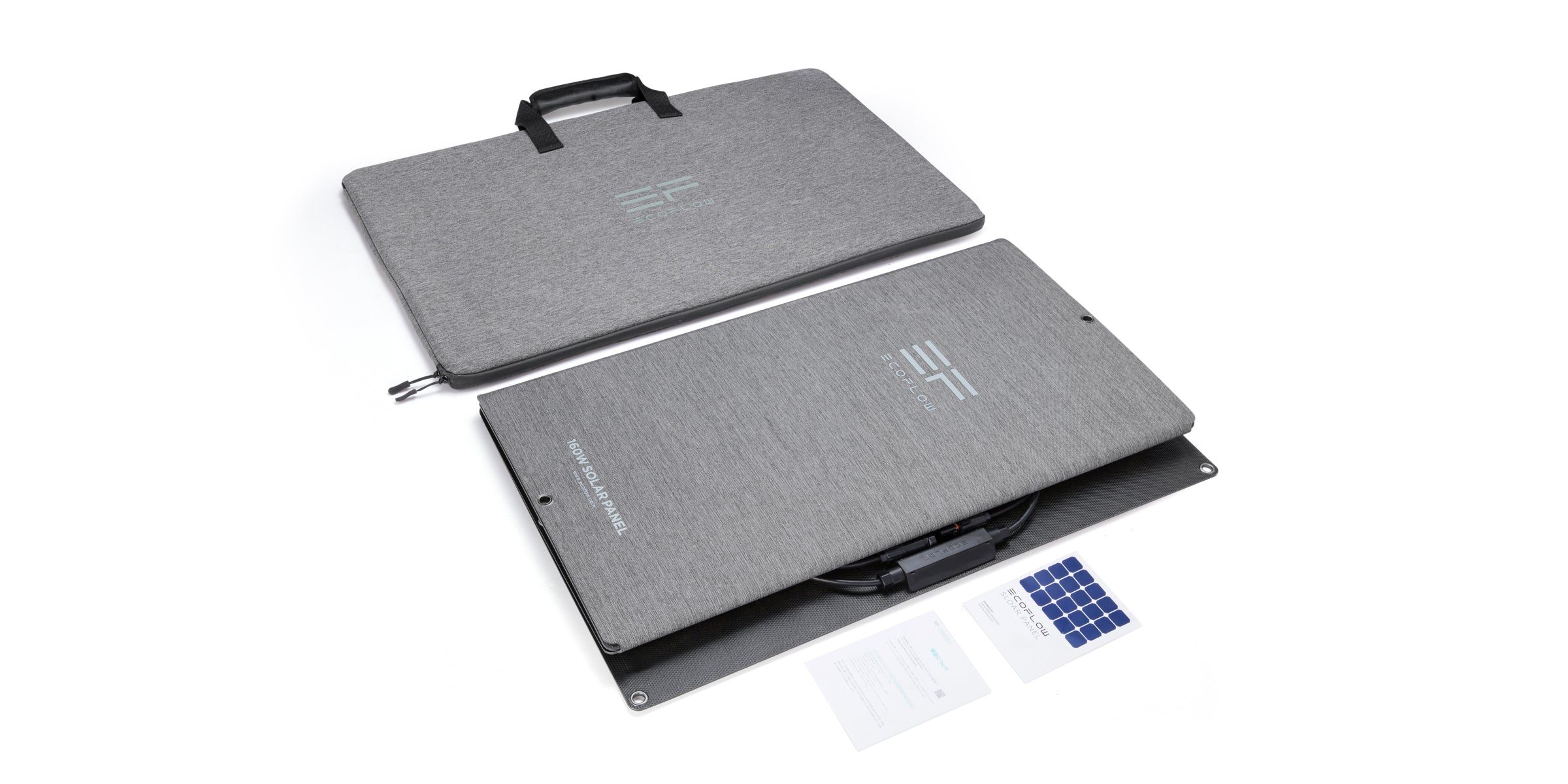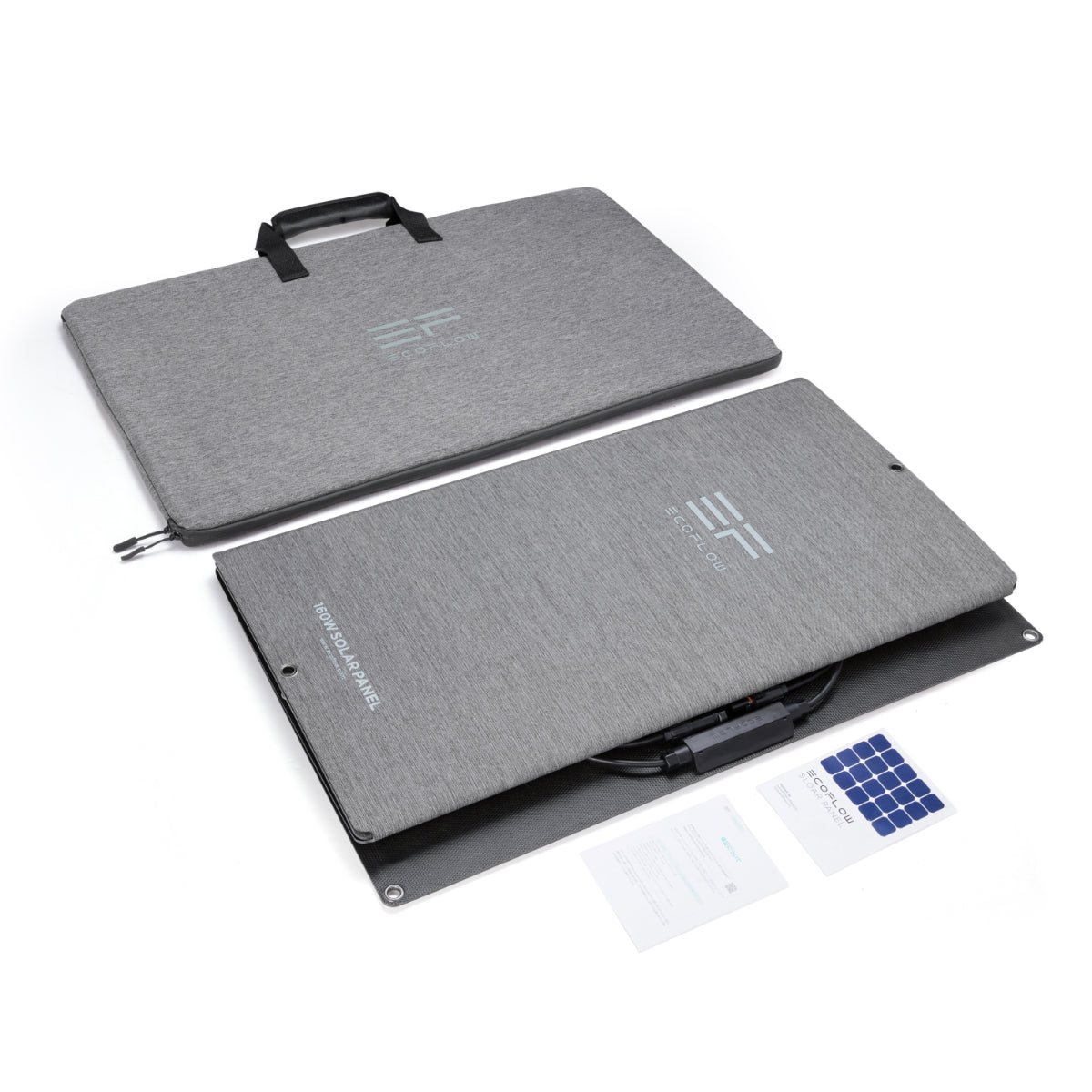 1.160W Solar Panel 2.160W Solar Panel Bag 3. Solar to XT60 Charging Cable 4. User Manual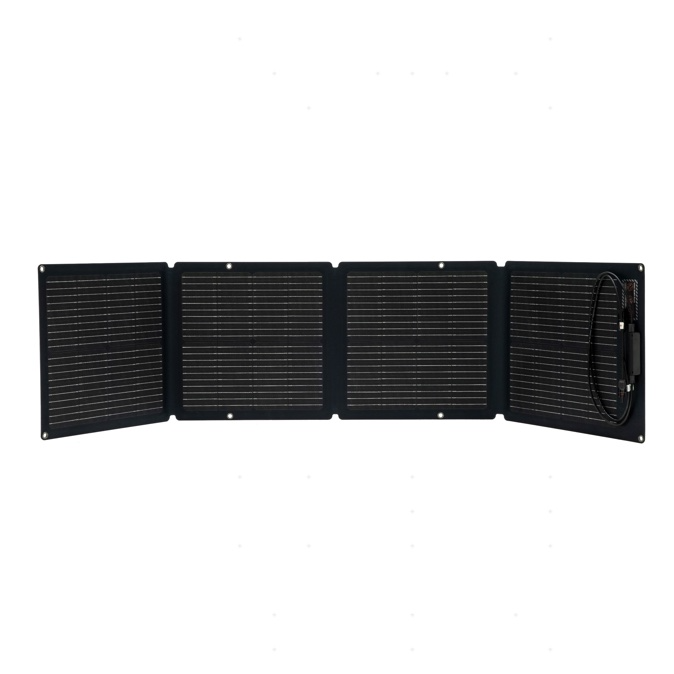 110W Solar Panel
Rated Power:110 Watts
Unfolded : 62.5 x 20.2 x 1.0 in
Efficiency : 21-22%
Warranty : 12 Months
$499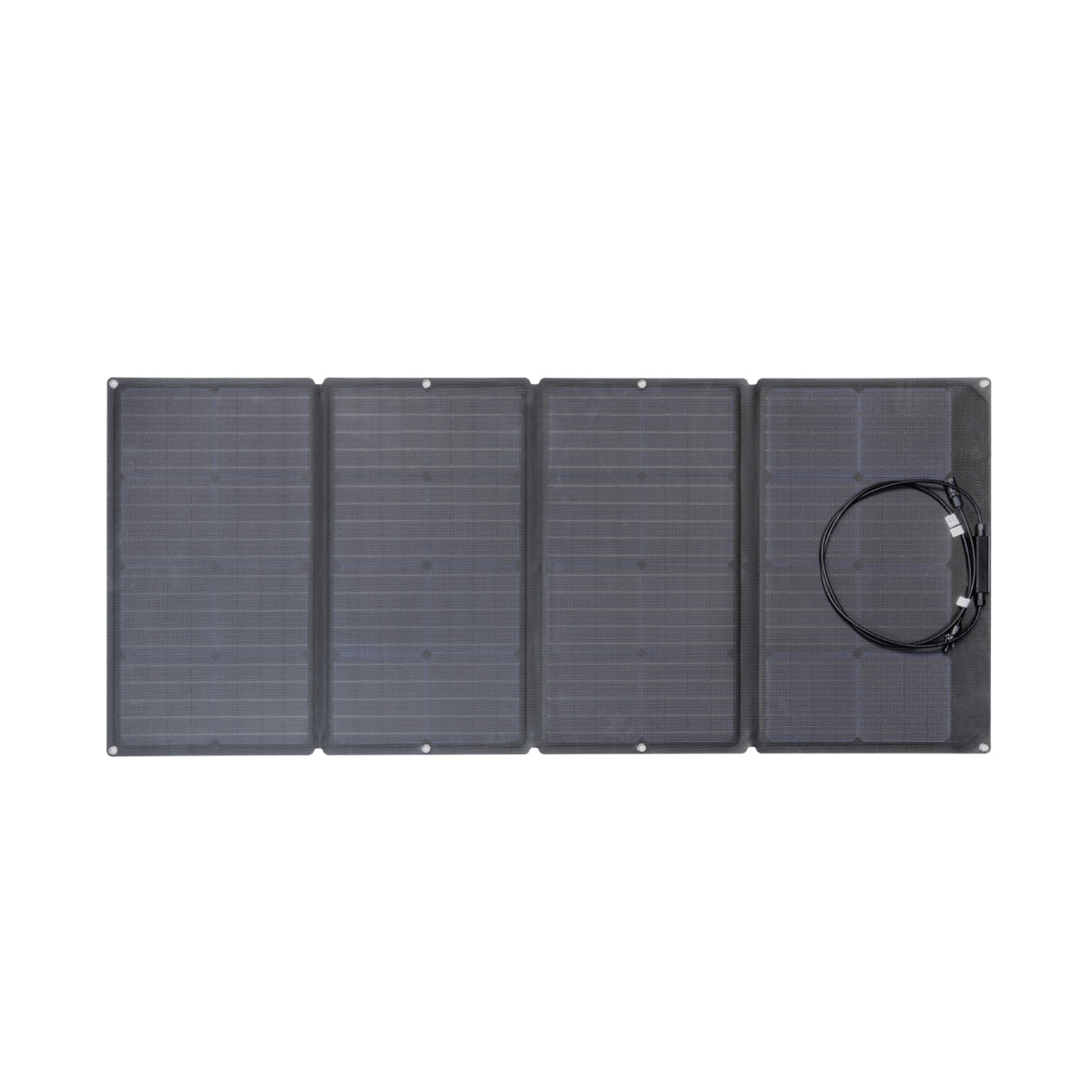 160W Solar Panel
Rated Power:160 Watts
Unfolded : 61.8 x 26.8 x 1.0 in
Efficiency : 21-22%
Warranty : 12 Months
$599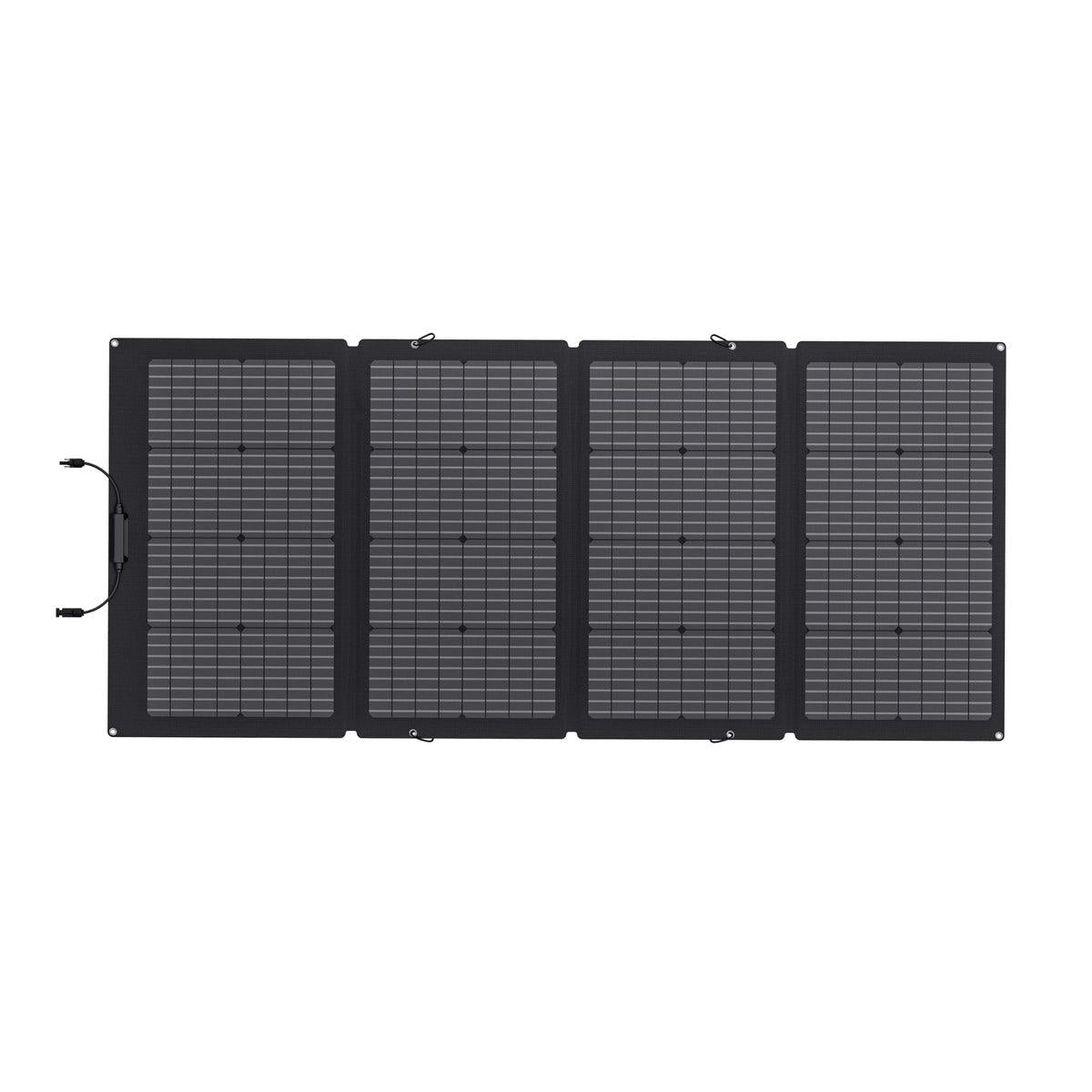 220W Solar Panel
Rated Power:220 Watts
Unfolded : 32.3 x 72 x 1.0 in
Efficiency : 22-23%
Warranty : 12 Months
$799
Frequently Asked Questions
Increase the efficiency of your solar panel by facing it directly at the sun without any obstructions. Remember to be careful when handling your solar panel because damaged cells provide less power.
Yes, if the only thing between it and the sun is transparent, but it won't charge as well compared to being outside. You can compare the difference by looking at the input section of your power station's LCD screen.
Unfolded Dimensions
26.8*61.8*1.0 in (68*157*2.4 cm)
Folded Dimensions
26.8*16.5*1.0 in (68*42*2.4 cm)
Weight
15.4 lb (Solar Panel 11 lb)
Open Circuit Voltage
21.4V (Vmp 18.2V)
Short Circuit Current
9.6A (Imp 8.8A)
Cell Type
Monocrystalline silicon
Operating & Storage Temperature
−4°F to 185°F
160 w portable solar panel
Just tried this solar panel on the River Max and was pleasantly impressed. Midday on a clear day it was showing 158w. Very happy so far.
It's a work of art (almost)!
The quality of this solar panel is absolutely superb with matching slick looks as well. Super easy set up paired with an Ecoflow portable power station.
EcoFlow 160W Solar Panel
I was very impressed with the EcoFlow 160w solar panel. Used with a EcoFlow river max. Powered my Waco fridge all day and kept the battery charged.
Solar panel for eco flow set up needs to be user
Needs have better information for set up and aiming
Decent not great
The case/stand is not very stable but the panels easily charge the battery bank.